Eleanor Cullen writes fun, rhyming stories, enjoys designing cross-stitch patterns in her spare time, and lives in New Brighton with her canine writing companion. After graduating from Liverpool John Moores University with a BA in English and Creative Writing, she's currently studying for her MA. Eleanor was one of four young winners of Pop Up's 10th Birthday Writing Competition in 2020. A Match for a Mermaid was chosen our of 100 entries from 40 countries, and is Eleanor's first published children's book.
A Match for A Mermaid is illustrated by David Roberts, and is one of the books in  Pop Up's 10 Stories to Make Difference.
Today Eleanor joins us in The Reading Realm to talk about her five favourite LGBTQ+ picture books!
In my own experience, picture books featuring LGBTQ characters are difficult to find unless they're actively sought out. I have never, for example, accidentally stumbled upon one either in a bookshop or in a library. What I've come to realise, though, is that this doesn't mean they don't exist. And it certainly doesn't mean they aren't worth looking for. In this list, I discuss my top five LGBTQ picture books, and explain why I think other people should aim to find – and read! – them too.
Indigo Takes Flight, written by Krista M. Lambert and illustrated by Chris Riddell. Published by Pop Up Projects CIC.
Everybody who knows me knows that I love stories written in rhyme. Indigo Takes Flight, which is one of the books in the Ten Stories to Make a Difference collection, just like my own book, is no exception. I was lucky enough to hear Krista Lambert read this story aloud not too long ago, and from the first two paragraphs of the book, I was mesmerised. In just the first page, I found myself rooting for Indigo and wanting him to have a happy ending. I also think the metaphor of a dragon's egg for the LGBTQ secret Indigo is hiding is brilliantly written.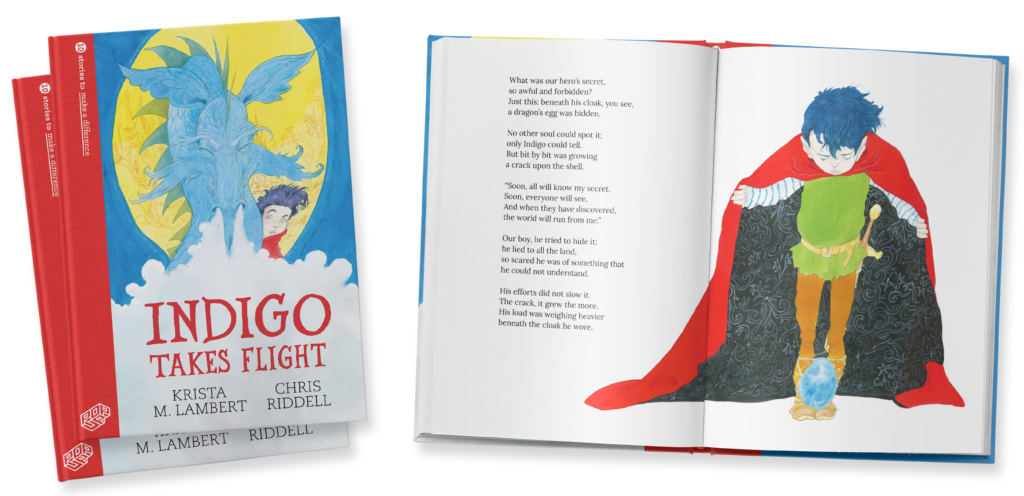 Nen and the Lonely Fisherman, written by Ian Eagleton and illustrated by James Mayhew. Published by Owlet Press.
Nen and the Lonely Fisherman is a story about falling in love, and that's exactly what I did with the book as soon as I read it. It features gorgeous full-page illustrations, which truly make the reader feel like they're at sea with Nen, and makes excellent symbolic use of a rainbow motif.  The happiness that Nen and the Fisherman bring to each other is abundantly clear throughout the story, and I think that's partly why I enjoyed it as much as I did. I'm beyond thrilled to see this book being received so well by other readers – both children and adults.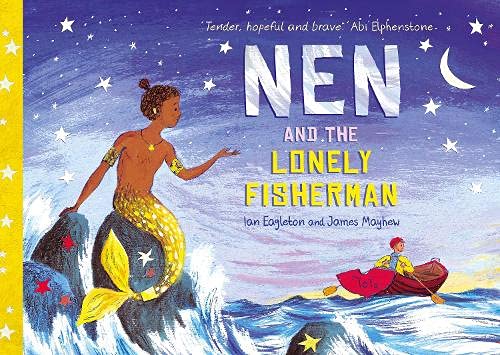 I am Jazz, written by Jazz Jennings and Jessica Herthel and illustrated by Shelagh McNicholas. Published by Dial Books.
I am Jazz is a story that explains the experience of being transgender in a way that everybody, no matter their age or personal experience with gender, can understand. I think this should be a staple book in every school and library, since I believe it can only benefit young minds. It is educational without being tiresome or preaching, and the fact that transgender activist Jazz Jennings co-wrote it makes it as authentic as it is moving.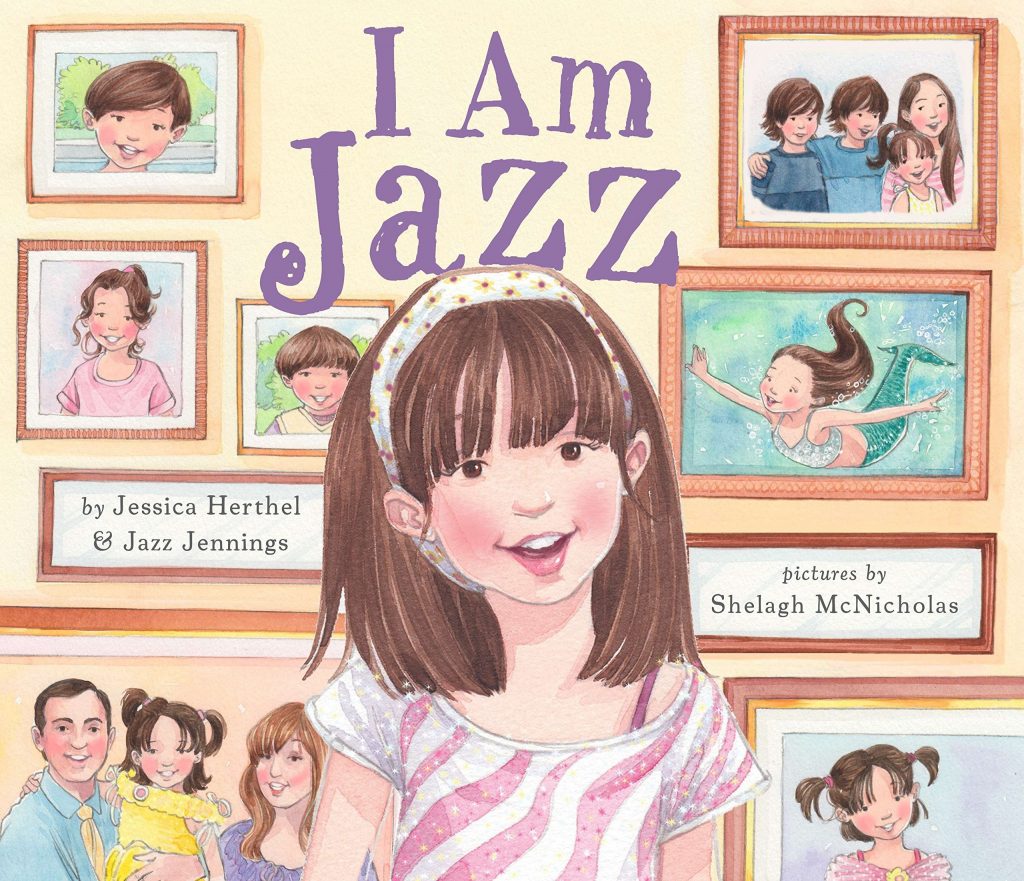 Daddy, Papa and Me, written by Lesléa Newman and illustrated by Carol Thompson. Published by Tricycle Press.
I think it's clear even from the title of Daddy, Papa and Me that this story wants to showcase same-sex relationships as being just as normal as heterosexual relationships, rather than something strange or taboo, and that was what I inferred from the sweet couplets which make up the book. This was the first LGBTQ picture book I ever found, and I was inspired by how normal the relationship of the two fathers was portrayed as being, and knew I wanted to do something similar when writing my own stories featuring diverse characters. Like Indigo Takes Flight, this book is also written in rhyme, making it one that's truly fun to read aloud!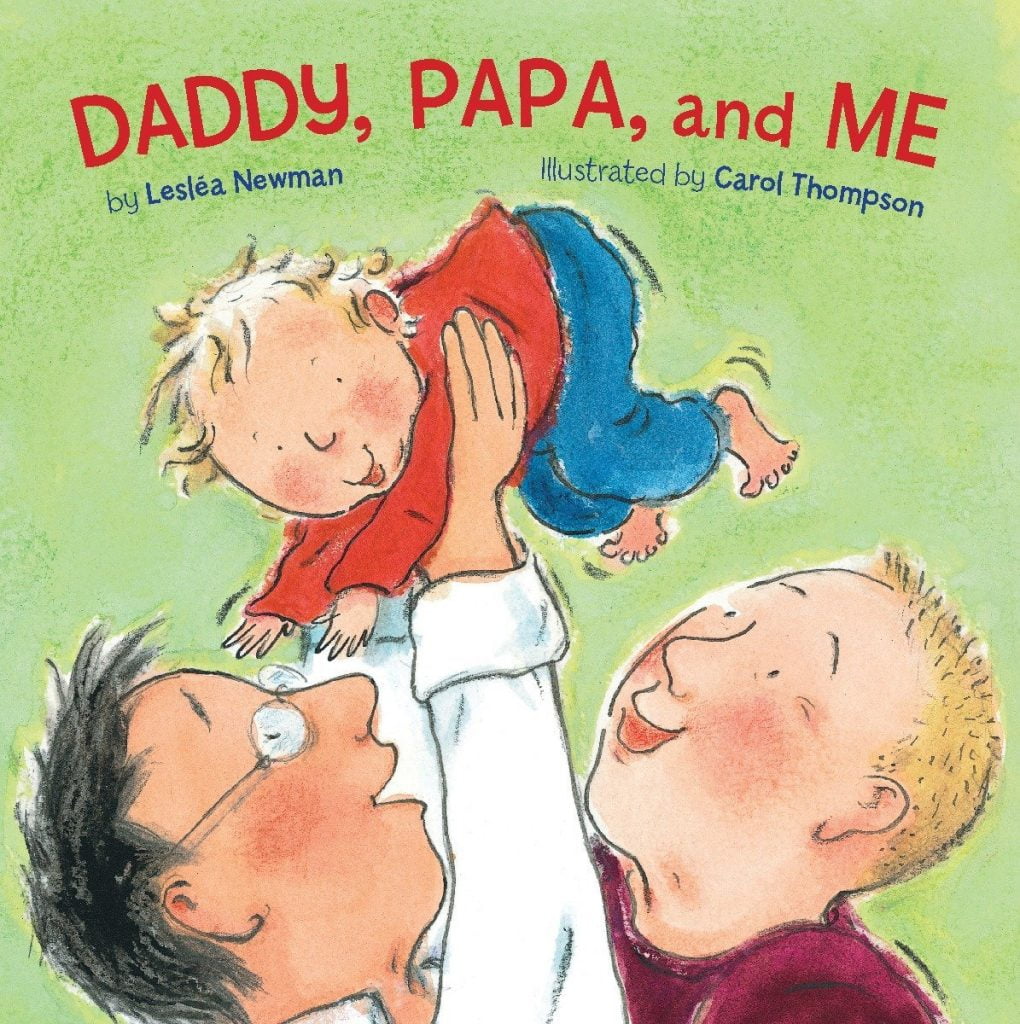 The Pirate Mums, written by Jodie Lancet-Grant and illustrated by Lydia Corry. Published by Oxford University Press.
Pirates are one of my favourite types of character to write about. Coincidentally, they're also one of my favourites to read about. So when I recently heard that a children's book featuring two female pirates in a loving relationship existed, I knew I had to read it. Unsurprisingly, I greatly enjoyed it! The Pirate Mums is everything a picture book should be: funny, heart-warming and definitely entertaining. Both the illustrations and the ending of this story ensure its place as one of my favourite picture books to read, particularly one of my favourites with an LGBTQ theme, and I'd recommend both it, as well as all the other stories on this list, to anybody seeking enjoyable children's literature.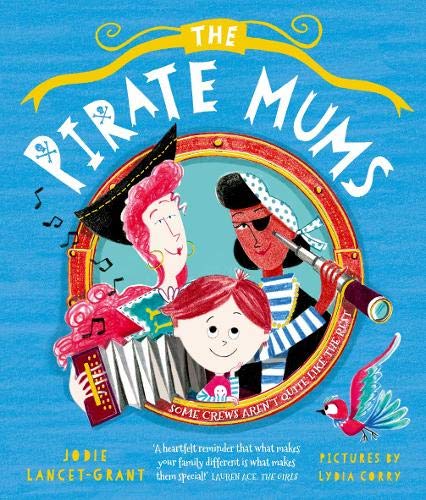 10 Stories to Make a Difference is a collection of original illustrated stories published by children's literature non-profit development agency Pop Up, which has been bringing books, schools and communities together for 10 years. Pop Up has collaborated with 20 writers and illustrators and a host of editing and design professionals from 12 publishers, and crowdsourced funding to ensure top quality editions. Design agency Baxter & Bailey has donated the 10 Stories to Make a Difference book design and branding. Pop Up's website for schools www.pop-up-hub.com will feature teaching resources on the books.
Pop Up Projects CIC is a non-profit national children's literature development agency with a mission to transform lives through literature. For ten years Pop Up has been bringing literature to life for over 120,000 children, young people and families in schools and universities, communities and public spaces. They've provided 7,000 hours of author workshops and 58,000 books to schools, helped 180 young writers and illustrators from under-represented backgrounds into print, and through Pathways Into Children's Publishing are training a more diverse next generation of illustrators for careers in children's publishing.