Today we welcome author Hannah Gold into #TheRealm to talk about her icy, thrilling adventure THE LAST BEAR, which is illustrated by Levi Penfold!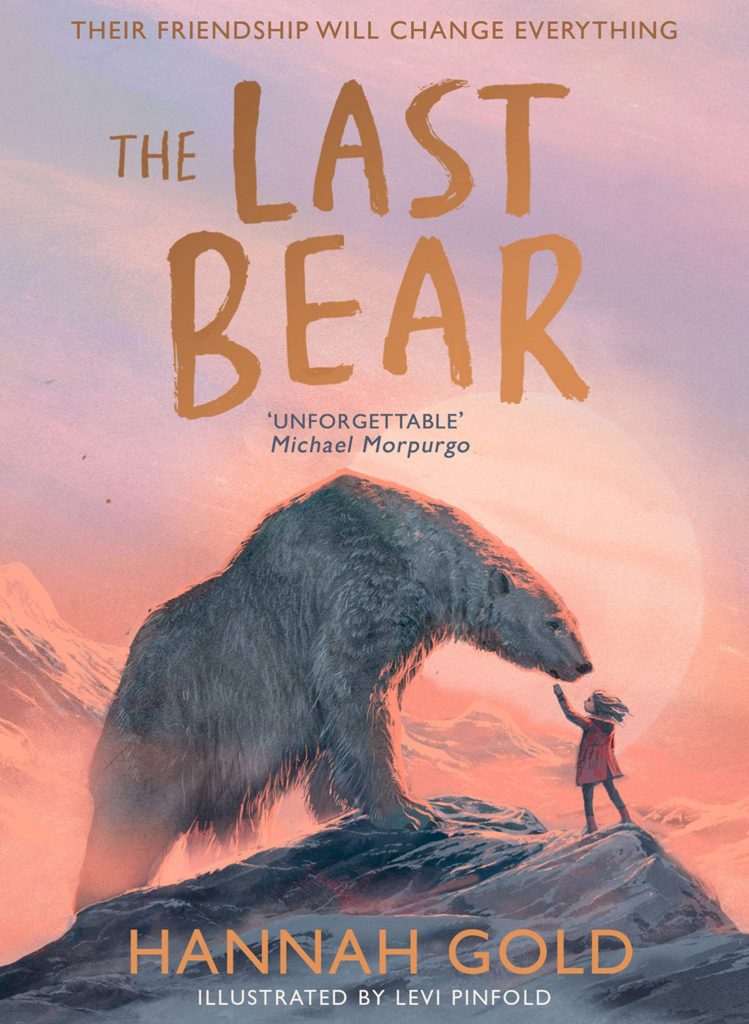 Firstly, welcome to The Reading Realm! I wondered if we could start with you introducing yourself and telling us about The Last Bear!
I'm Hannah Gold – animal lover, loud laugh, eats too much chocolate.
I'm also the author of THE LAST BEAR – the story of 11-year-old April who travels to a remote Arctic outpost with her scientist father. Even though the island is called Bear Island, he assures April there are no polar bears left. Then, one summer's night, April spots something distinctly bear-shaped loping across the horizon. A polar bear who is starving, lonely and a long way from home. Determined to save him, so begins the most important journey of April's life.
What are the main themes in The Last Bear?
I'd say THE LAST BEAR is perfect for fans of Michael Morpurgo as it's a book which centres around a very loving child/animal friendship and has strong ties to the outside world.
On the surface, it's a big-hearted adventure, but it's also a battle cry for the planet. At the time of writing this book, many of the children's books on the market which talked about climate change were dystopian, but THE LAST BEAR is set in the present day and ultimately has a very inspiring, hopeful message at its core. And that's something I'm incredibly passionate about – how to empower our younger generation with the confidence, the tools and the courage to stand up and make a difference about the causes you believe in.
What was your journey like to getting an agent and publisher?
On one hand we can say it was remarkably easy because from first page to deal it took less than a year. But on the other hand, there was twenty years of near misses, rejections and a lot of wrong turns to get there! For me, the game-changer was when I switched from writing YA to MG – which was a genre I had always longed to write in but never been brave enough to try.
The other deciding factor was in making a very clear decision to write the book of my heart. I think we all write with a certain degree of love (otherwise why pursue a career in writing?) but THE LAST BEAR was carved from a very deep place within me. In truth, I had been going through a very difficult time in my personal life and had hit rock bottom. But I think it was exactly because I was in that space, that this book was born.
I decided to write without any filters – just pure love, pure grief, pure passion. Whereas previously I had tried to look at market trends, i.e., what was popular and selling, with THE LAST BEAR, I didn't do any of that. I just opened up my heart and wrote about everything I loved most in the world and I think something about that authenticity and rawness appealed to my publisher. I got the deal very quickly (within one week of being on submission) and as soon as I met them I knew they were the one. From a practical perspective, my agent shares very similar ecological values as myself and she was actively looking for a climate fiction children's book which wasn't dystopian. Then mine came along in her inbox and that was the start of it.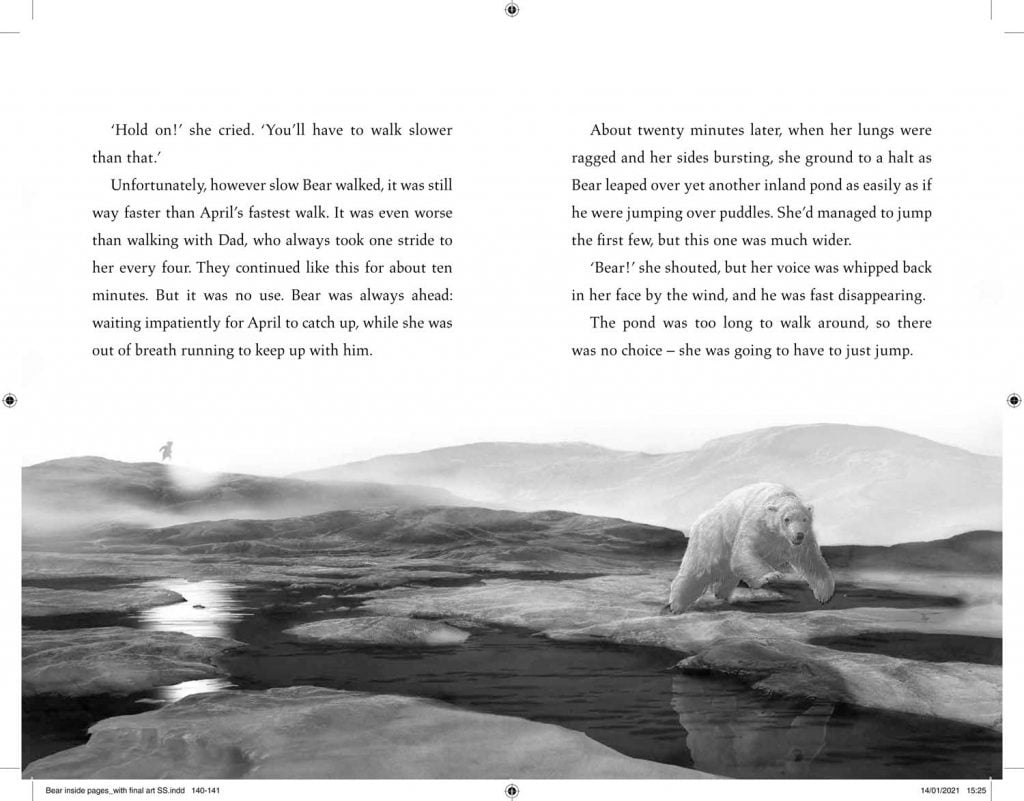 What does a day in your life look like when you are working on your children's books?
It's way busier than I thought it would look from my naïve perspective a few years ago. I think I had this somewhat rose-tinted idea that I would be basking in a hammock writing a few delicious words between sips of my cocktail.
In reality, it's very much a juggling process and that's been the most challenging thing for me to learn. No one day is actually the same. I might be answering emails from schools, writing promotional material (like this!), doing a school visit, spending time on social media cultivating my relationships, taking part in some kind of author activity like a panel or Q&A and last but by no means least – writing! In terms of how I split my time, I prefer to prioritise my writing first thing. But if I have a deadline, then you'll often see me writing from 6am to midnight!
What is the editing process like for you? What does it involve? What did you have to edit out of this book to make it work?
Some authors hate editing but I don't actually mind it. And I got lucky with THE LAST BEAR, as there weren't that many edits to do. It was one of those dream books (which probably only happens once in a blue moon!) which just seemed to come out whole. It was actually a beautiful, joyful, almost transcendental writing experience and I think that shows in the book. So, when it came to edits, there was nothing too major – a couple of chapters that got shifted about, the enhancement of April's Dad, adding another scene with Tör, making Bear a bit scarier and some stake raising in the final third.
What's the best thing about being a children's author?
There are so many amazing things about it! But absolutely, it's seeing it in a bookshop and knowing that children (and grown-ups) are going to be reading it! Actually, THE DREAM THING happened the other day. I was in Waterstones in Cambridge on a Bear-hunt, and I saw a little boy come up to the shelf and pick the book up! I then obviously and very *subtly stalked him around the store where I saw him give the book to his dad – where I then introduced myself in my giddy excitement and signed the book for him.
*not subtly at all.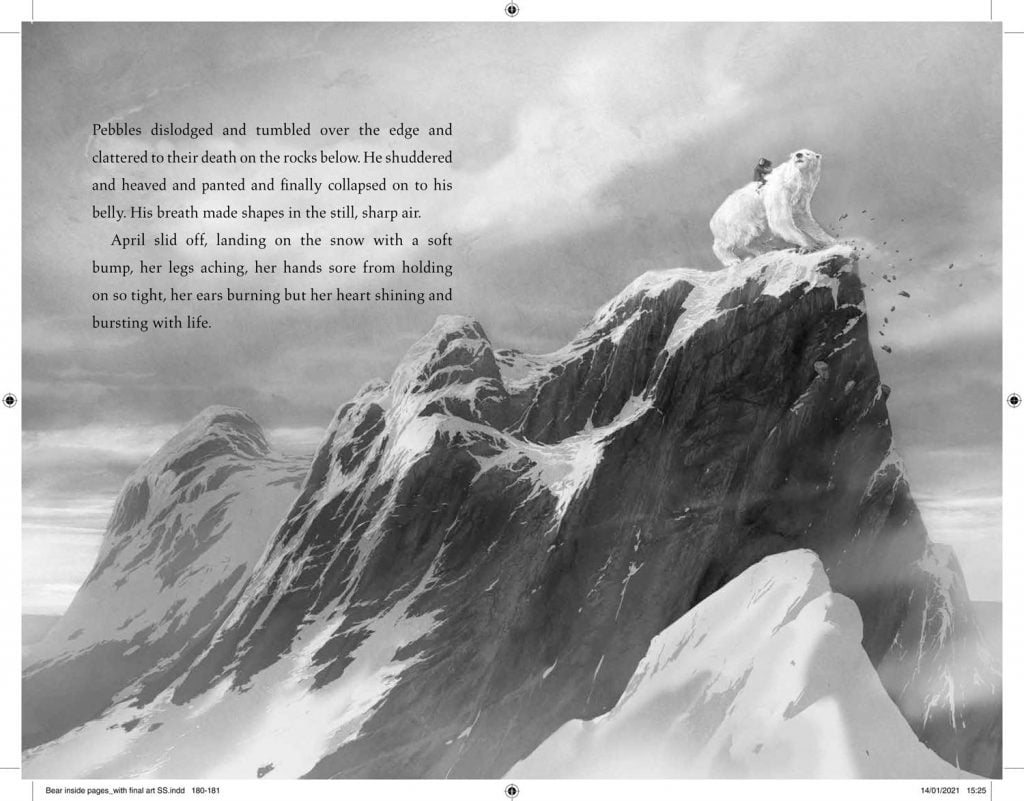 Did you have a favourite story when you were younger?
Ah this is easy! Basically any story with an animal in it. The Animals of Farthing Wood, Mrs Frisby & The Rats of Nimh, Charlottes Web . . . the list goes on! More recently, I am a huge fan of Michael Morpurgo and actually, that's who I want to be when I grow up!
What advice would you give to teachers about how to develop reading for pleasure in their classrooms and schools?
Not sure I am fully qualified to answer this but the first thing which springs to mind is how I see all these amazing, wonderful teachers who are just so incredibly passionate in the Twittersphere. And it's that passion, enthusiasm and love for books which will inspire children to feel the same. So keep doing what you're doing, share your love, share your favourite books and know that this energy will rub off. That's exactly how I became such a voracious reader and look where I've ended up.
How would you envisage teachers using your book in their classrooms? What age group is it aimed at? Do any activities or ideas spring to mind?
Even though THE LAST BEAR hasn't been out long, it already seems to be a huge hit in the classroom as its ecological theme ties in so beautifully with the curriculum. On a personal level, I am absolutely delighted about this as it's always been my dream that the book gets into every classroom on the planet to inspire our little ones.
It's aimed at years 4-6 and if you check my website, you'll find some wonderful free teaching resources and activities to download for key stage 2.
I think for me, if I'm really honest, it's not just about using the book though –like April, it's about doing something too. Change starts in the classroom and we have to start modelling the behaviour we want to see in the world.
Can you recommend a book you've enjoyed recently and one you're looking forward to?
A book I loved recently was Starboard by Nicola Skinner as it's so inventive and yet full of heart. I also read Melt by Ele Fountain and thought that was fantastic.
A book I am looking forward to is Jess French's Earth's Incredible Oceans because I love how she presents environmental facts in such a joyful, inclusive inspiring way.
Finally, can you describe The Last Bear in three words?
Polar bears, courage & ROAR!