The Tunnels Below, which is published by Pushkin Press, is one of our favourite books! It's weird, wonderful, atmospheric, exciting and full of hope and heart. It's a pleasure to welcome Nadine Wild-Palmer into The Reading Realm to talk about The Tunnels Below!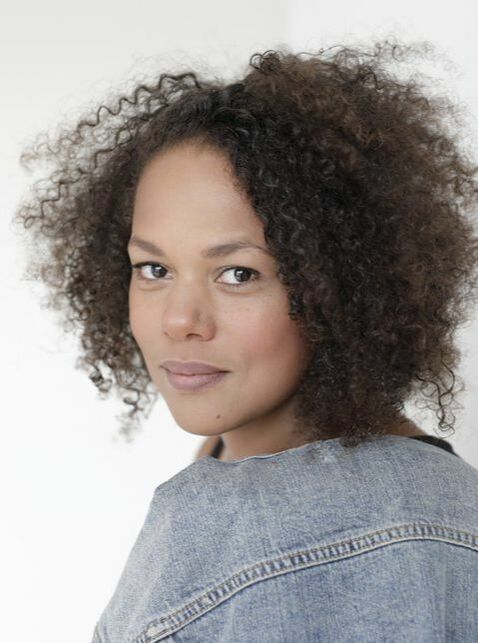 Without giving too much away, can you tell us a bit about The Tunnels Below?
The Tunnels Below is a fantasy adventure story set deep in the belly of the London underground. On her twelfth Birthday Cecilia Hudson-Gary is given a marble as a gift by her little sister that turns out to be more than the sum of its parts.  She discovers its power is connected to a society called the Dwellers and a world below ground when she is whisked away on an empty tube train after an ordinary family day out goes awry!
Cecilia is a wonderful creation – witty, resourceful, brave. Is she based on anyone you know? 
She is indeed! My fabulous sister Louise, who I adore and admire. She's a science teacher and I don't think I have ever, in my entire life, had a boring conversation with her!
The book reminded me a little of The Phantom Tollbooth, Narnia and Alice in Wonderland. Did any of these stories influence your writing? Which other stories have inspired you?
This makes me happy because we are all a collection of our experiences glued together and  housed in an organic machine that we call a body! However, this question about ideas and inspiration takes me back  to my college days back when I first studied Philosophy. I remember my tutor Paul discussing Hume with us and something he said has always stuck with me and ever since it has allowed me to be free and open with all the work I create. He said something along the lines of, "Every idea is formed from a previous impression" and so I do believe that the wonderful books mentioned in the question  have influenced my writing . However, I believe it is the tale of Orpheus and Euridice that my Mum, Cynthia, would tell me at bedtime that really lead me to write The Tunnels Below. You can't beat a good myth!
The dwellers, who inhabit the tunnels, seem to be part human and part animal. They might have the face of an animal but a body of a human, for example. Why did you decide to do this rather than having animals who talked?
Because that is what I could believe in. That's the image of the Dwellers that was wandering around my imagination.  Real, life sized people-animals who were not that far removed from humans is what makes sense to me, it wasn't really a decision.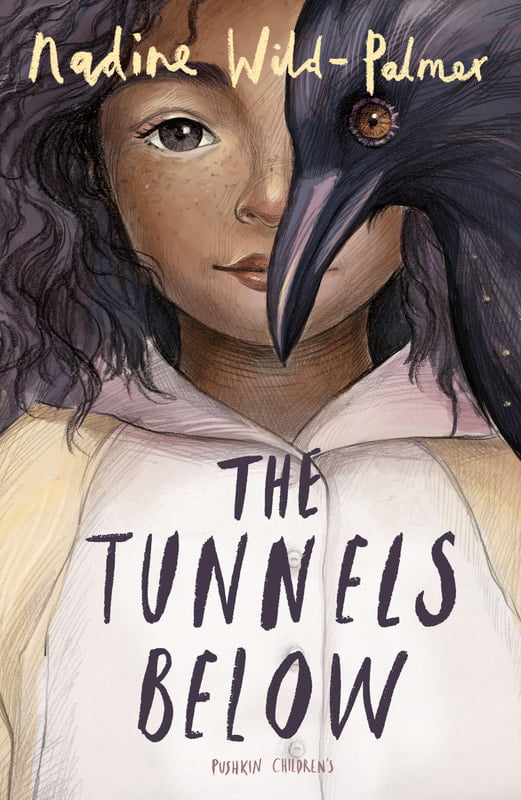 I love all the illustrations and the striking book cover design by Ellen Shi. Can you remember how you felt when you saw the front cover for the first time? What do you think Ellen's illustrations bring to the story?
Ellen is so talented I LOVE her work. And I can honestly say that when I saw the cover for the first time I felt a sense of completeness, like someone understood and could reflect my story in images. This is also in part due to the wonderful Sarah Odedina, my editor, who is a real life magician and who saw the potential in the book in the first place.  It was both exciting and a great relief to hold the proof in my hands. 8 year old Nadine would definitely have read this book and in some ways that's the whole point!
Jacques d'Or is a terrifying villain. Who inspired him? Was it fun to write such an evil villain?
I think Jaques d'Or is probably just the darker side of my personality. Writing a villain is extremely illuminating, as a writer you learn a lot about yourself. I have my own dark patches but I like to think I am a fairly, soft person who believes in kindness. However, You get to see what you might be a bit like if you were actually mean. I find it strange that people find him scary, although he is supposed to be but then I think that's because I know his history and his future and if he has one!
You talk in the book about the importance of the 'do-gooders', poets and artists bringing people hope. What role do you think children's authors play in society?
Authors were everything to me growing up and they still are. We learn so much from them both in terms of knowledge and emotion. Authors are our friends and confidants, parents and play mates, lovers and strangers. A safe way of being intimate as well as a way of appreciating how we grow up or out of things. Thanks for asking this question now I know why I have always wanted to be one!
What are your thoughts about the recent study carried out by CLPE, which found that only  4% of children's books published in 2017 featured BAME characters? Were you surprised by this? What can publishers do to address this?
It makes me sad that we even have to do studies to monitor these things but they are so important and I can't deny that the figures shocked me. It was when I read an article in the Guardian about it that I realised the impact of having a mixed race girl as a protagonist, although it is not explicit and I would prefer that the reader allows their imagination to dictate these things. Somewhere in the world I hope there is someone who reads the Tunnels Below and envisages Cecilia as green. But I suppose I would say that, I am an Idealist.
On the other hand, I think publishers need to cast their nets wider and be bold and seek unheard voices and give BAME authors the foundations to support the writing process and a chance to tell their story, even when at first they might find it isn't a reality that reflects their own. But that's the point of literature, isn't it?
Have you read any other children's books that you'd recommend to our readers?
I love thinking of books for times of year. I think Vote for Effie by Laura Wood is fantastic. It is great for getting ready for the new school year especially for slightly older kids.
I read The Glass of Lead and Gold by Cornelia Funke and it's a perfect winter read and one that you can devour in one sitting around the tree at Christmas.
The book that moved me to tears and which I wish I had written  is The Poet's Dog By Patricia MacLachlan, such a sensational piece of writing!
And for a grown up read, anything by Haruki Murakami!
This slideshow requires JavaScript.
I know you used to work as a librarian. What are your thoughts about the closure of so many libraries up and down the country?
It makes me hurt. The local library was one of the only places I was allowed to go on my own as a child. It wasn't far from my house and it held a universe of possibility within it. I was safe there and it taught me how to be calm and quiet when there were scores of people in the room. It's a thinking forum with its noisy silence, a place to be lost at the same time as being somewhere. We have become very self orientated as a society. I asked someone the other day, "when was the last time you took off your shoes and walked through the grass?" and she couldn't remember. This is a shame. Walking into a library gives me the same feeling as taking off my shoes – freedom. So if we close our library doors, for me personally, it is like taking away our freedom.
Are there any plans for Cecilia to return to the tunnels in a sequel?
Now that would be telling wouldn't it? Ok, ok, I have ideas but I am writing other things at the moment. I definitely feel like that story has been told and have an idea for a new one set in that world, a bit like what Philip K. Dick might do I guess. I am really into the supernatural, folklore and fairytales right now!
Finally, can you describe The Tunnels Below in three words?
A dark, cacophony of colours. Is that allowed?