The Reading Realm Blog Series: Educators doing extraordinary things
"I was always told a story before bed when I was younger. This developed my love of reading at such a young age. My dad had a fascinating life living in Liverpool in the 1940s and was evacuated during WWII. Even if he wasn't reading me the latest Harry Potter book at bedtime, he would tell me one of his childhood tales…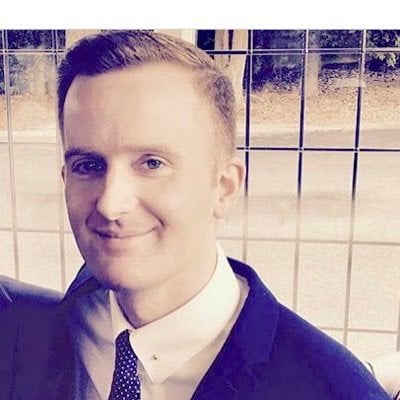 Name: Cris Waters
Twitter handle: @GbWaters
What is your current position? 
Y6 class teacher, Science lead and curriculum management team.
When, how and why did you get into education? What did/do you want to achieve?
I always wanted to work in education, mainly due to my dad and two older sisters doing so. I tried to get on a course for years, but my dyslexia had been a real barrier for me accomplishing this. I then ended up doing an English degree and working in retail for a year, before deciding to knuckle down and make an effort to overcome the barriers I have and try again. I was finally accepted by Edge Hill (who had rejected me 5 times before!). Going into teaching, I just wanted to be the teacher that takes away the sighs of boredom, the moans of getting up and going in and the frustrations of the classroom and be the kind of teacher that I wish I had had in primary school.
How do you feel the education landscape has changed since you started in your role?
There's been so much change in education since I started teaching. There is so much to it that I didn't see or hear of before deciding to go into this career. The biggest change for me has been the sheer amount of learning that is required in a single day and how much needs to be achieved each year. We currently have 7 different lessons each day, ranging from 15-minutes of phonics to our 2-hours of wider curriculum in the afternoon. It is exhausting for not only the children, but for the teachers too, especially if we do not find ways to bring energy to them all.
What are your earliest memories of reading and writing?
I was always told a story before bed when I was younger. This developed my love of reading at such a young age. My dad had a fascinating life living in Liverpool in the 1940s and was evacuated during WWII. Even if he wasn't reading me the latest Harry Potter book at bedtime, he would tell me one of his 'childhood tales.' I was absolutely beguiled by that era, drawn in by my dad's vivid memory and the way the world had been. I remember writing a biography about him when I was around 9 years old and taking it in to read to my class in Y4. This lead to my dissertation for my English degree being a creative writing piece on the tales my dad would tell me as a child – a somewhat improved and edited version of the one I had written many years before.
How do you try and foster a love of reading in children?
I enter into constant book talk with my class. I buy books frequently, both current and classic, and share snippets, give them my review or tease them with the blurb, before putting them in the library and watching the waiting list grow. I have a suggestions box and pick one at random each half term to buy. I let them choose their reading books freely, rather than one given to them to read. For those that are reluctant, I try to make time to sit with them and find out about their loves and hobbies, before gently suggesting they read a book with similar themes. We read daily as a lesson, where I try to pick texts linked to our current wider curriculum or Literacy learning, but we also read daily for pleasure, just after break or before lunch, which I think is a key factor for the children in my class developing their love of reading.
What has been your most successful reading or writing lesson or activity with children?
At the start of the current Y6, we chose to read Wonder as both a text for pleasure, but also as one to link with our literacy unit on creating empathy for a character. I found that reading the book changed the attitudes of a lot of children in my class. We grew to love August and when he was hurt, I saw it impact the children as we read it. They would be angry and gasp with shock when he was picked on. By developing our empathy in our writing, they were able to draw on their feelings for August and channel it into some very powerful and emotional pieces of writing. At the end of the book, we all signed a 'kindness pledge' to never make anyone feel like August had and to always choose to be kind. Even now, months later, I hear them refer to it whenever anyone says something unkind.
What advice would you give to parents whose children say they don't like reading?
I would advise them to read together as a daily act. Pick something that is a common interest or that they know their children like and gently work it into a routine. Then, turn this into daily reading aloud and discussion about the book they are reading. I always say that if they don't like reading, then they are reading the wrong thing. They need to want to continue with what they are reading for it to be enjoyable.
What books do you remember from your childhood? Do you have a favourite?
I always loved reading about the past. Favourites of mine were Tom's Midnight Garden and Roald Dahl's Danny the Champion of the World and Boy. My favourite still to this day is The Little Prince, which I have read over and over each summer since I was about 10 years old. Towards the end of primary school, I developed a love of the Harry Potter series and into high school a love of Malorie Blackman's Naughts and Crosses series.

What was the first book that made you cry?
The Man by Raymond Briggs made me cry when I was quite young. I remember the ending being such a shock – that the man had gone – that it brought on a sudden rush of emotion.
What authors did you dislike at first but grew into?
My aunt bought me the Narnia series of books and I read the first bit of The Magician's Nephew and unceremoniously placed them on a shelf to gather dust. Then, a few years later, I picked up The Lion, The Witch and the Wardrobe and was enthralled by it. I then read all the others, before going back the The Magician's Nephew and loving it.
What's your favourite under-appreciated novel?
I often wonder why more children aren't racing through Frank Cotterall Boyce's novels. Millions was a huge favourite of mine and I always suggest it to my classes with no success. Perhaps other schools see the complete opposite, but for me and my school, I would like to see Millions on more people's TBR pile.
Have you ever experienced reader's block?
I remember everyone suggesting Cogheart to me last year. The idea of it sounded right up my alley, so I bought it during the summer. Between summer and Christmas, I had read only 4 chapters, but many other books in the meantime. The story just couldn't grab my attention. I have shelved it for the meantime and like The Magician's Nephew, maybe I'll return one day and love it.
Are you drawn to a particular genre or type of book or do you read a variety of genres?
I'll read anything that excites me. But mainly, I like books with a hint of magic, like The Last Wild, The House with Chicken Legs and The Storm Keeper's Island. Something that brings back that feeling of reading Harry Potter again.
What book are you currently reading?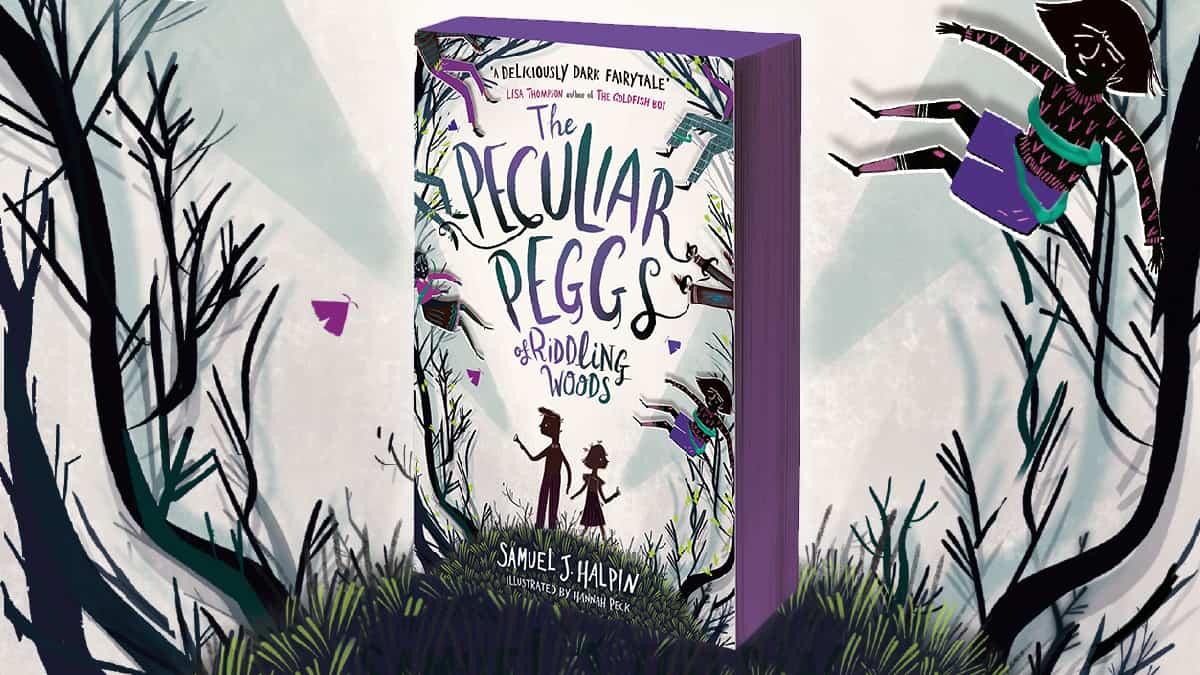 The Peculiar Peggs of Riddling Woods by Samuel Haplin as my current children's read and Everything Under by Daisy Johnson in the adult fiction category.
Where's your favourite place to read?
On a big chair like the one in my parent's living room.
Which three books would you recommend to primary school aged children and why?
Wonder by R.J Palacio –  it will change the way you act towards others and the way you perceive people's differences.
The Little Prince by Antoine De Saint-Exupéry –  it introduces you to some of life's big philosophical ideas so simply and brilliantly.
More recently, The House with Chicken Legs by Sophie Anderson –  it has a strong female lead character, it deals with grief and loss so delicately and because the house is one of the cleverest characters you will ever read about. It has lead me to read tonnes of traditional tales from the Slavic world about Baba Yaga and has opened up a whole new love for a previously untouched genre.
This slideshow requires JavaScript.
Finally: in one sentence, what does reading for pleasure mean to you?
Reading for pleasure means wanting to fast-forward your day to get home and read another chapter of a great book.