Judith Eagle completed an MA in Children's Literature at Birkbeck University and now works as a school librarian. Here she talks about her new book, The Secret Starling…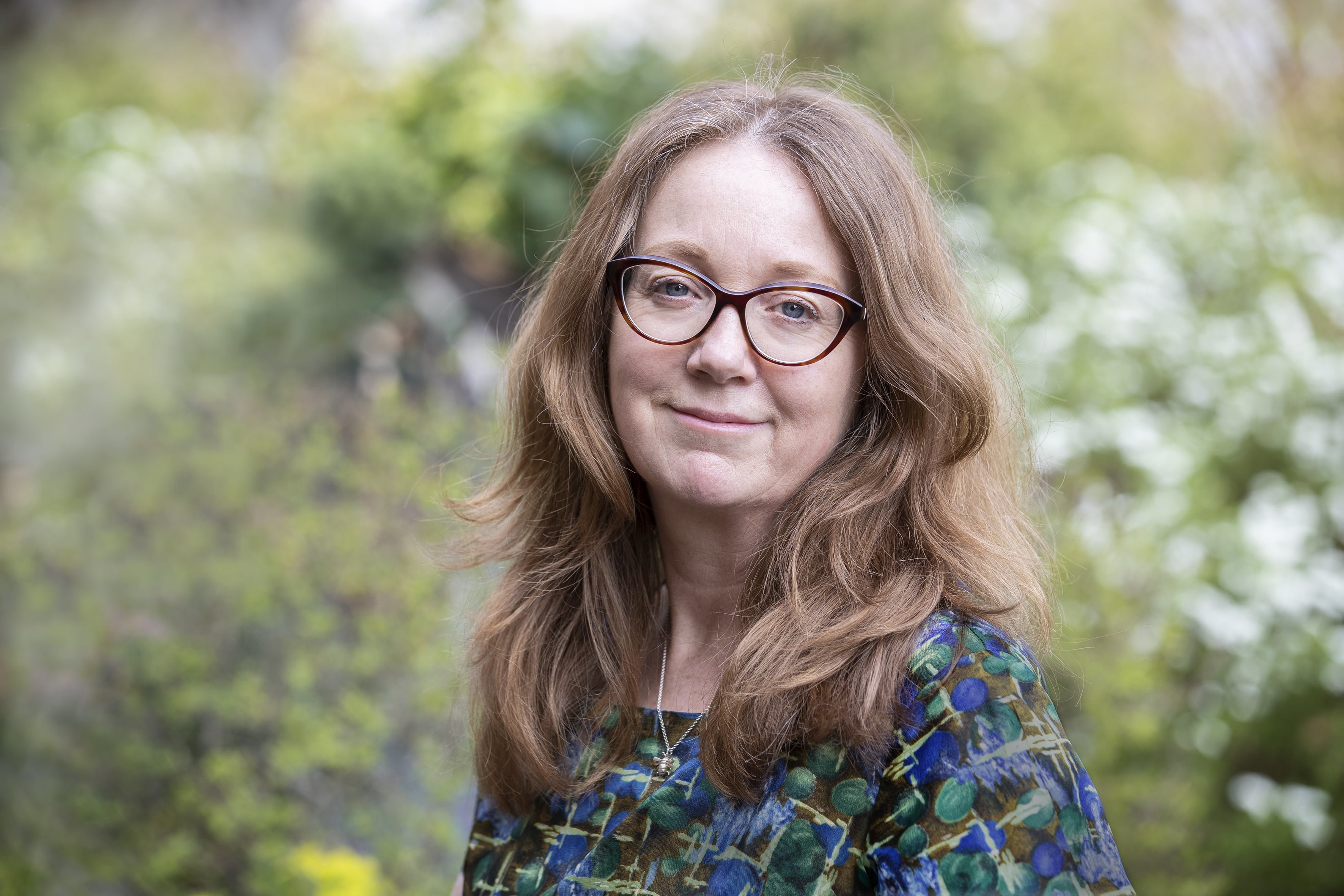 Without giving too much away, can you tell us a bit about your new book The Secret Starling?
The Secret Starling begins in a gloomy manor house, in the middle of the Yorkshire moors, where Clara, Peter and a cat called Stockwell are left to fend for themselves.  At first things go swimmingly – the children cook their own food, make fires with old dictionaries and play wild games of hide and seek with their new friends.  But when the cat makes an unexpected discovery, Clara and Peter find that nothing is as it seems:  lies have been told, secrets have been kept and life will never, ever be the same again.  I think this book is perfect for anyone who enjoys a mystery adventure: full of twists, turns and gasp out loud moments.
Interestingly, you have set the story in the relatively recent past – why did you choose to do this?
The story is set in the 1970's for several reasons.  I wanted Peter and Clara to have the freedom to roam – and back in the '70's it wasn't unusual for children to be out and about on their own.  I also wanted the story to take place in a non-digital world, so that the mystery couldn't be solved at the click of a mouse or swipe of a phone.  Finally, I grew up in the 1970's, and I thought it would be great fun to bring alive the games I played, the food I ate and the books I read as a child.
Clara and Peter are two different characters who work together to survive this adventure – who or what inspired these characters? 
The truth is, there is a little bit of me in both characters. I'm pretty much an optimistic bookworm like Clara.  And like Peter, I loved ballet– although I gave up lessons quite quickly after the teacher slapped my leg because it wasn't high enough!  I preferred reading ballet books, watching ballet high up in 'the gods' at Covent Garden with my mum and leaping around the living room to The Carnival of the Animals.  The street-wise part of Peter comes from my husband who was a bit of a wild 'un as a boy.  But maybe we shouldn't go into that now, seeing as he grew up to be a teacher!
Clara and Peter each have strengths and weaknesses and have to learn from the other -what do you think each bring to the relationship and to the story? 
I think Clara is a very brave and resilient character – something to do with being brought up by such a cold hearted Uncle.  She feels she has lived through the worst, so she has an 'I got through that so I can get through anything attitude.'    Also, she has learned about the world through the books she has read, so she is very imaginative and yearns for a 'happy ever after'.
Peter is much more pragmatic. He also reads a lot, but in a different way to Clara – if you saw him in the library, he would definitely be in the non-fiction section, soaking up facts!  Peter has very real worries and anxieties.  When he arrives at Braithwaite Manor, with the weight of the world on his shoulders, he really does need a break.  With Clara, Peter is able to rediscover some joie de vivre – and be a child again.  Meanwhile, Clara finds out what it is to have a proper friend.
Can you describe Clara and Peter in three words each?
Clara: optimistic, strong, brave.
Peter: pragmatic, passionate, kind.
In your acknowledgements you thank Kim Geyer for her fantastic illustrations, what do you feel these bring to the book?
I love Kim's illustrations.   I had seen her work on her website and was secretly hoping that Faber would choose someone with a style like hers.  I didn't say anything though, in case they thought I was interfering! And then, joy of joys, out of all the illustrators in the world they chose her!  It was a fantastically serendipitous moment.  Kim's illustrations are brilliant and really bring the story alive.  I don't think she will mind me saying that we grew up in the same era, so she just 'got' all the references.  I wish the illustrations were bigger though! There is so much detail in them that I don't want readers to miss.
There are two quite sinister villains in the story. Did you enjoy creating them and their back story? Where did you get the idea for Uncle Edward and Stella aka Sue James aka Svetlana Markova?
I loved writing the villains.  In my head Uncle Edward looks like Lord Byron, mad, bad and dangerous to know.   But actually, even though in the beginning he seems like a cold, cruel hearted character, in reality, he is just very, very weak.  Stella however, is a bit of a psycho.  The sort of person who can hoodwink everyone with her charm whilst secretly doing the most dastardly things.  Uncle Edward was easier to write, because pretty much what you see is what you get.  Stella was harder because I had to try and keep her evil-ness under wraps.  With regard to their machinations, I had dipped into a book called Bolshoi Confidential by Simon Morrison, so I knew that the ballet world was full of scandal and intrigue.  This gave me the confidence to try and make the implausible seem plausible.   Terrible, outrageous things do happen in real life!
Clara is able to carry out DIY and has a quiet inner strength whilst Peter encounters bullying because he wants to be a ballet dancer and is accused of being 'a granny's boy' – why did you want to challenge gender stereotypes and can you recommend any other books with a similar theme?
It's really important to keep challenging gender stereotypes – so deeply ingrained in the psyche – no matter how progressive we think we are.  I loved reading Princess Smartypants by Babette Cole to my girls when they were little which turns the idea of prince rescuing princess on its head.  For older children, nothing beats Pippi Longstocking by Astrid Lindgren for depicting a girl most definitely in charge.  I also really like the graphic novel Rapunzel's Revenge by Sharon Hale where Rapunzel escapes from the tower all on her own.
The Secret Starling is a book which effectively uses intrigue, pace and gradual revelations to achieve a heart-warming ending – was it difficult to unite all the threads of the story?
It's hard to explain, but yes, it was hard work and some serious head scratching went on. There was A LOT of thinking time and I was very concerned that the outcome be believable.   One thing that helped was to write Christobel and Sergei's back story, which you only get glimpses of on the page.  Also, I should mention that I am not a plotter, so it was kind of surprising that the threads did all come together in the end!  Miraculously, the more I wrote, the more things started to come clear. I do ask myself lots of questions of the 'what if?' variety.  I am partial to a spider diagram.  And postcards with key plot points help.
Are there any other children's books you've enjoyed recently?
Yes!  I've just been on a reading spree.  I really enjoyed Charlotte Lo's We Won an Island, which is a wonderful, uplifting family story – everyone will want their own island once they've read it; The Middler by Kirsty Applebaum which will have the hairs on the back of your neck standing on end; and The Umbrella Mouse by Anna Fargher which is a glorious adventure story set in World War Two.   I am also looking forward to reading High Rise Mystery by Sharna Jackson, The Garden of Lost Secrets by AM Howell and The Good Thieves by Katherine Rundell.
This slideshow requires JavaScript.