Today we welcome children's author and illustrator Clara Vulliamy into The Reading Realm to talk about her new book The Dog Squad: The Newshound!
Without giving too much away, can you tell us about your new book The Dog Squad: The Newshound? 
This series is about three young reporters, Eva, Ash and Simone, who have their very own newspaper called The Newshound. They are brilliant at uncovering secrets and solving mysteries. For their first BIG story, Eva finds a stray dog outside her home, a nervous young whippet called Wafer. Can the children track down Wafer's real owner? But do they really want to, because won't that mean they just have to give him back? As the story unfolds, they find out about puppy farms, animal rescue shelters, and that wonderful moment when a dog finds their forever family.
I won't give away any spoilers, but, as readers of my books will know, I don't really go in for unhappy endings!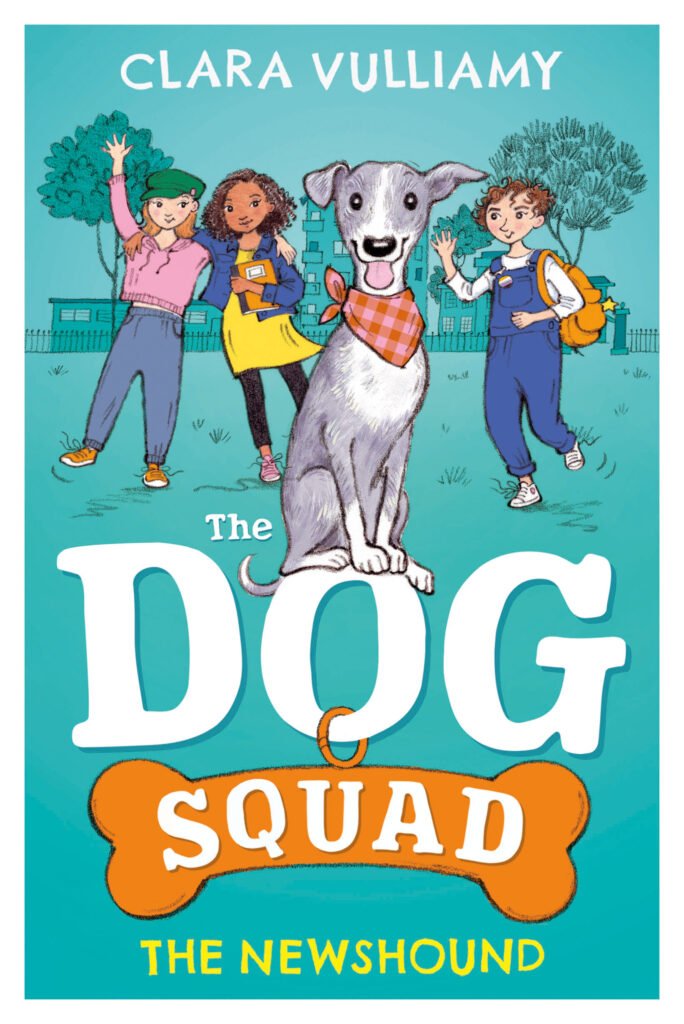 What inspired this new series? 
There are some themes I just keep coming back to: friendship, community, and DOGS!
I'm so pleased I chose a whippet for my main canine character. They are really wonderful to draw – such expressive faces, and amazingly graceful, smooth lines.
I'm also a really keen advocate for inclusive representation in children's books. Ash is non-binary – not a girl, not a boy – and uses they/them pronouns. Very light touch, not a huge part of the story: it's just who they are. The current climate, particularly around LGBTQIA+ young people in schools, is very worrying. It's more important than ever to make books for ALL children, to see themselves in, so they know that they are valued and safe, and that they belong.
How is The Dog Squad similar to your other series Dotty Detective? How is it different? 
Both The Dog Squad and Dotty Detective are mystery stories, with cases to solve, clues for readers to spot, and a satisfying reveal at the end. But the fact that the children in The Dog Squad are reporters adds another layer. When Eva thinks about what it takes to be a good reporter, she says:
'It's partly about uncovering the facts, but it's so much more than that. We are telling the world the real-life stories they need to hear. Most of all, it's about doing the right thing.'
What's the process like for you when you both write and illustrate a book? 
I feel very lucky to be both author and illustrator of the books I create, weaving the words and images together into what I hope will become a perfect whole.
It's like making a piece of theatre – being the playwright, the stage director, the costume designer and more, all rolled into one. I need to know who will enter stage left, who will exit stage right… and which aspects of the narrative are told best by the text, and which by the pictures.
Do you have a favourite illustration from The Dog Squad you could share with us? Why is it your favourite?
I think my favourite illustration is the panorama showing Eva and Wafer on their roof garden. Eva watches Wafer fondly, while he gives a clothes peg a good chew. They look very happy. And I love the city at night, it has its own distinct magic.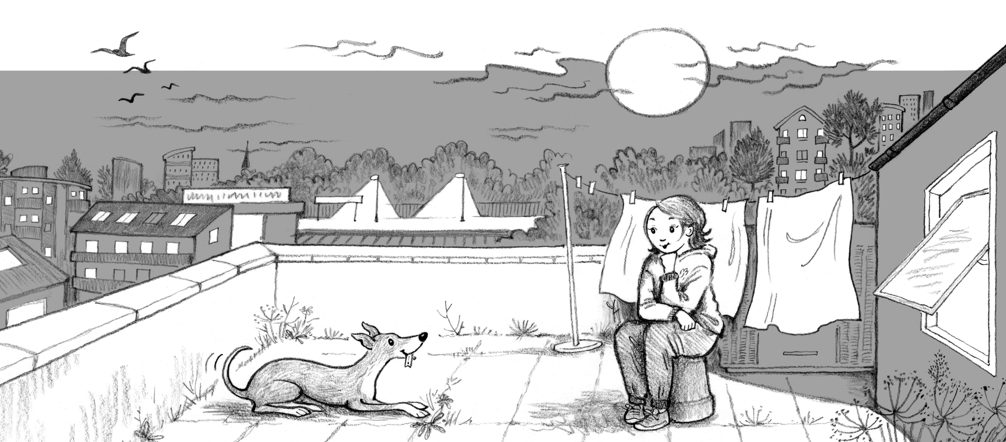 The next book in the series is called The Dog Squad: The Race! Can you give us any insights as to what it's about? 
Wafer tries his hand (or should that be paw?) at whippet racing, and throws himself wholeheartedly into his training. But when race day finally arrives, the children are shocked to discover some dastardly cheating! Meanwhile, Wafer finds out that it's not winning that's important, but trying your best and being a good team player. This story is action-packed – and great fun.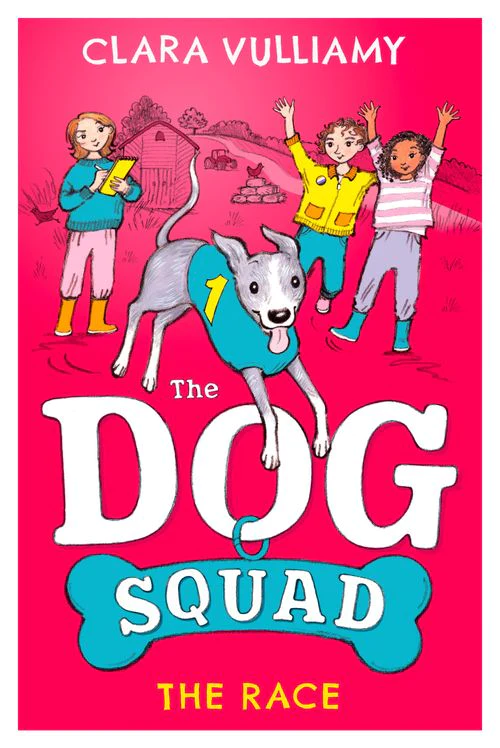 What other children's books have you enjoyed recently? 
My best book of 2023 is The Wishing Flower, a picture book written by A.J. Irving and illustrated by Kip Alizadeh. It celebrates the intensity of first friendship very beautifully and tenderly, and Kip's artwork is absolutely stunning.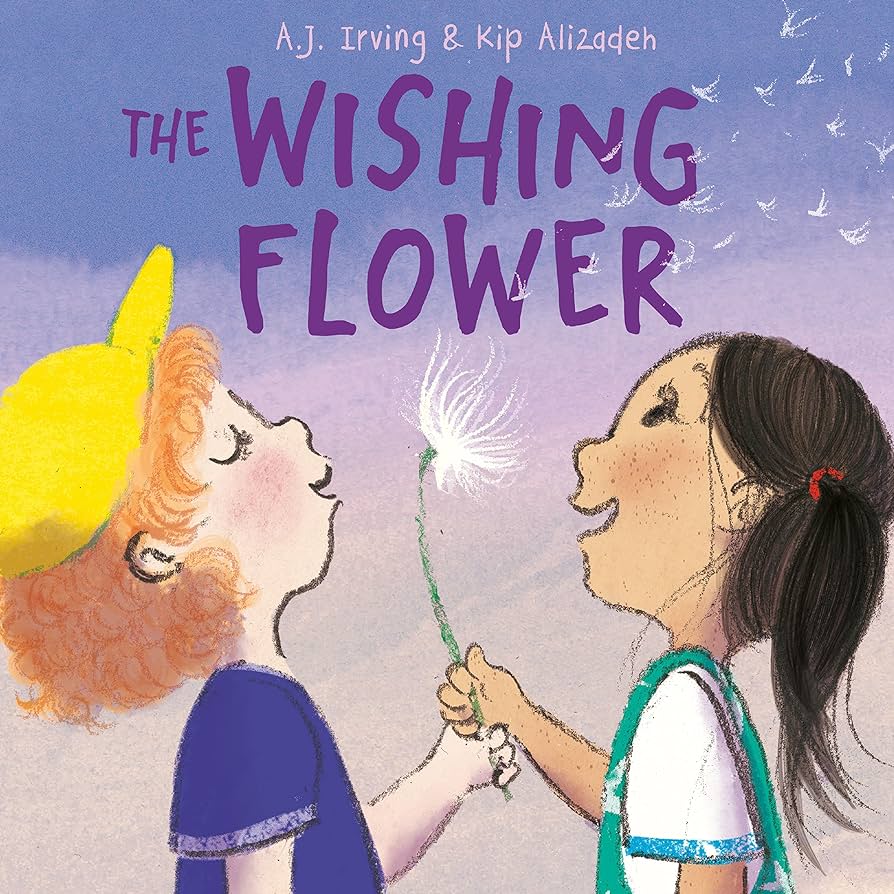 Finally, can you describe The Dog Squad: The Newshound in three words? 
LET WAFER STAY!