Today we welcome Clare Helen Welsh into The Reading Realm to talk about her moving, gentle and beautiful new picture book EVERYTHING CHANGES, which is illustrated by Åsa Gilland!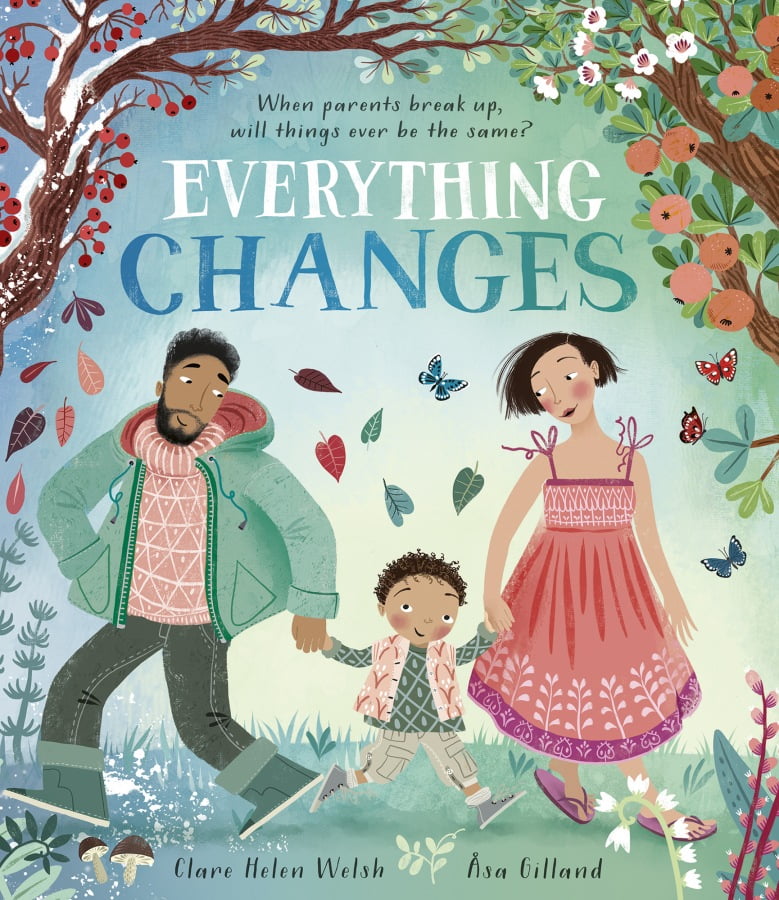 Without giving too much away, can you tell us about Everything Changes and what inspired your new book?
Everything Changes is a picture book about the difficult emotions a child can feel when their parents break up. It uses the four seasons as a tangible metaphor for change and has an optimistic message of hope and resilience.
Whilst picture books are often thought of as books for very young children, I'm a firm believer that picture book are for everyone, not exclusively for young children. There is lots to unpick in this story, including the suggestion that it's important to make space for all feelings – even the negative ones, which is good for us all to remember, I think.
Can you tell us about how you felt when you saw the illustrations by Åsa Gilland?
I felt – and do still feel – incredibly lucky. I vividly recall the email coming through one Friday and me opening and re-opening it all weekend! This is my second book with Åsa – our first was The Perfect Shelter, which helps families when a loved one is diagnosed with a difficult illness. Åsa is such an incredible talent. It's an honour to collaborate with her again. Her artwork is masterful and she does shape, colour and natural environments so well! She also perfectly captures the nuances of emotion felt by both children and adults.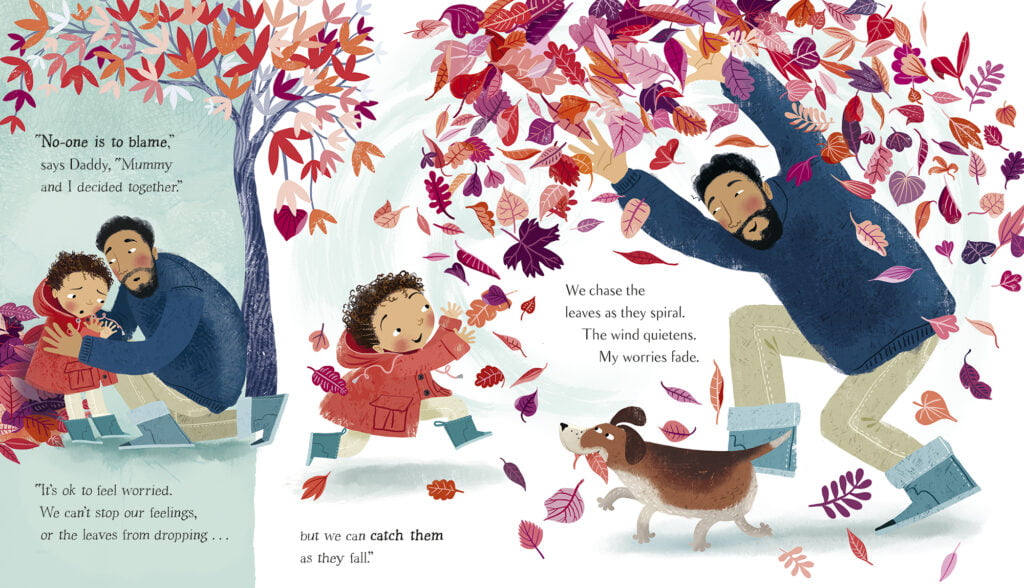 Tell us about a song or film you think links well to the book!
Every time I say the title to my husband he breaks out into song – Take That's 'Everything Changes!' (I hope he won't mind me saying that!)
A film that links with the book could be something like Mrs Doubtfire, where the children grapple with their parents' separation. Although I think it's intimated in that film that the parents get back together. The message in Everything Changes is that change can bring good things despite the fact that the parents are separated and cannot be 'fixed.'
How would you say Everything Changes is similar to your other books The Tide and The Perfect Shelter? How is it different?
Interesting question! I think it's similar in that it takes another tricky 'issue' and aims to sensitively depict the struggles and big emotions a child might feel, whilst ultimately leaving the reader feeling hopeful. What's different about is that The Tide and The Perfect Shelter were both written in one sitting (first drafts, at least!) Everything Changes had umpteen drafts over three years before finally coming together. Phew!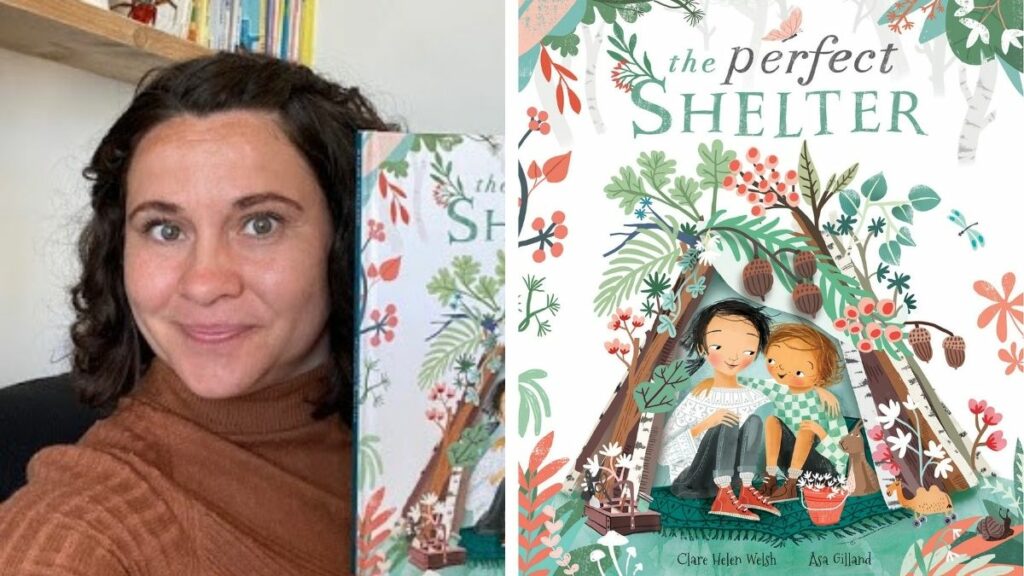 Can you recommend a children's book you've enjoyed reading recently?
I've read so many fantastic books recently. One that sticks in my mind is Briony May Smith's Margaret's Unicorn.  Sweet but not saccharine, it's the enchanting tale of a family that moves to a cottage by the sea. Margaret is lonely and in need of a friend. Her whole world changes when one evening she finds the most adorable baby unicorn tangled in the weeds. Briony's lyrical, singsong text is gentle and not forced. The illustrations— of the super cute baby unicorn — are the stuff of dreams and guaranteed to make you smile.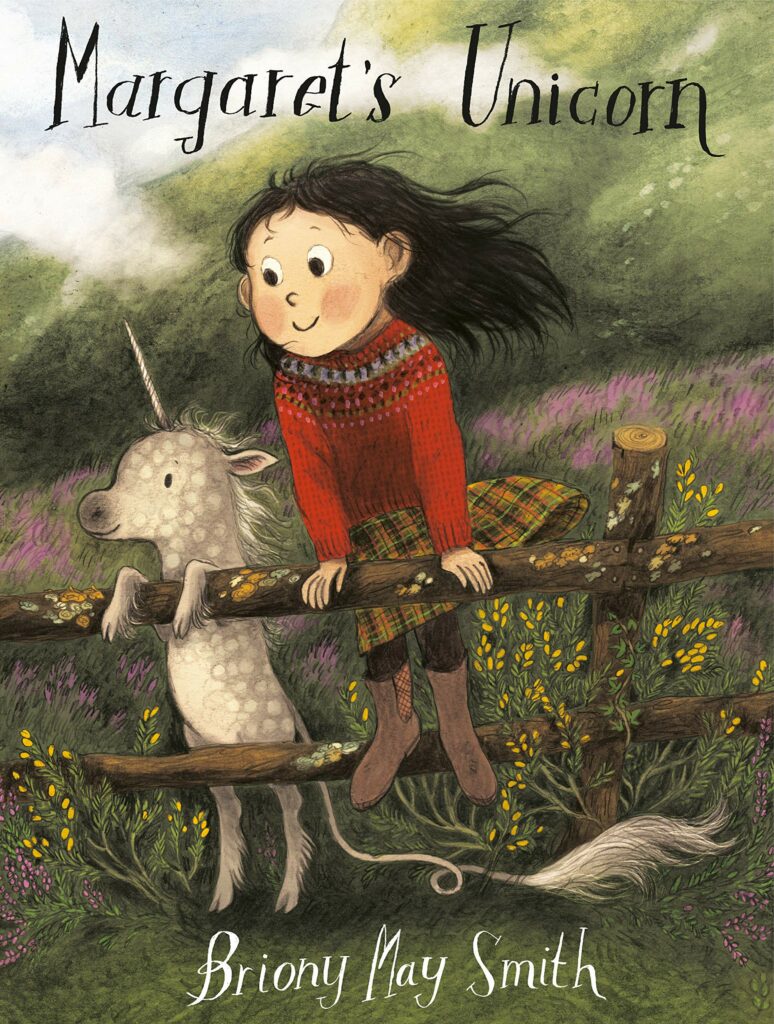 Finally, can you describe Everything Changes in three words?
Beautiful. Honest. Hopeful