It's such a pleasure to welcome Rachael Davis into The Reading Realm. Her new book 'I Am NOT a Prince' is a bright, clever and inspiring take on the traditional fairy tales, exploring gender roles and the importance of being true to yourself. Today Rachael talks about her five favourite fairy tales!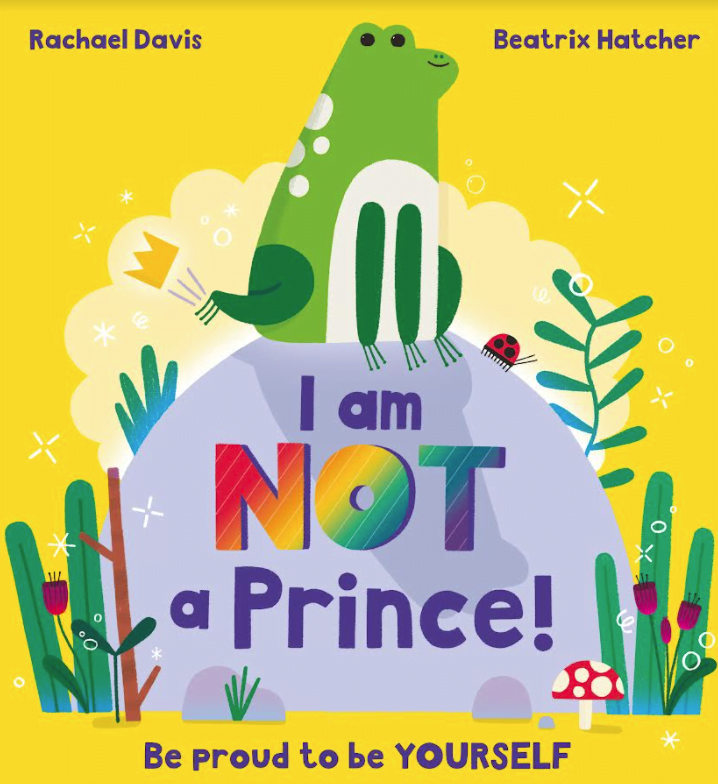 One of the reasons I was so excited to write I am NOT a Prince is because I love reading twisted fairy tales, both as an adult-reader and sharing them with my children. Classic fairy tales fill me with nostalgia but what's even better is seeing the stereotypes challenged. They are a fantastic way to start conversations with children and break down stigma. So, here are my top five favourite twisted (or unusual) fairy tales…
Gender Swapped Fairy Tales by Karrie Fransman and Jonathan Plackett
Technically this is multiple fairy tales, but it is one book, and if there was only one book I could recommend, then it would be this one. The stories themselves are from the well-known Fairy Books edited by Andrew Lang, published around 1889-1913. All of the story text remains unchanged except for the gender identifiers which have been swapped using an algorithm, created by Jonathan. As a result, the stories feel so familiar and yet unfamiliar at the same time – you know what is going to happen next, but it feels different. Suddenly something that felt acceptable now sounds questionable. And something that once felt dated, now feels modern. I love that this book can open up discussions about prejudice and gender inequality. Why should a sentence or attitude sound more or less acceptable based solely on the character's gender? Gender Swapped Fairy Tales is a truly thought-provoking and gorgeously illustrated collection.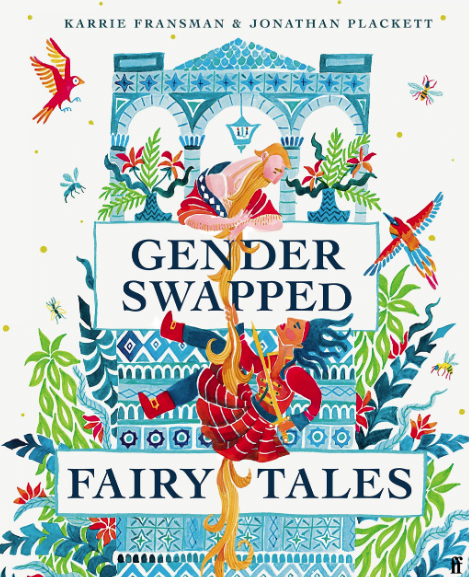 Scissorella: The Paper Princess by Clare Helen Welsh and Laura Barrett
Scissorella is one of the most spectacular re-imagined fairy tales I've ever read, blending the magical world of Cinderella with a real-life female inspiration: German film director Lotte Reiniger. Laura's illustrations and paper cut-outs are exquisite and encapsulate Lotte's real-life fascination with silhouette puppetry. What I loved most about Scissorella, is that Lotte is her own fairy godmother. She creates her own masterful dress using her paper-puppet-making skills. But when the clock strikes twelve it begins to rain. Is there time to save her paper dress? And with no glass slippers in sight, how will Scissorella ever get her happy ever after? Scissorella maintains all of the joy of Cinderella whilst giving the main character a strong, independent personality.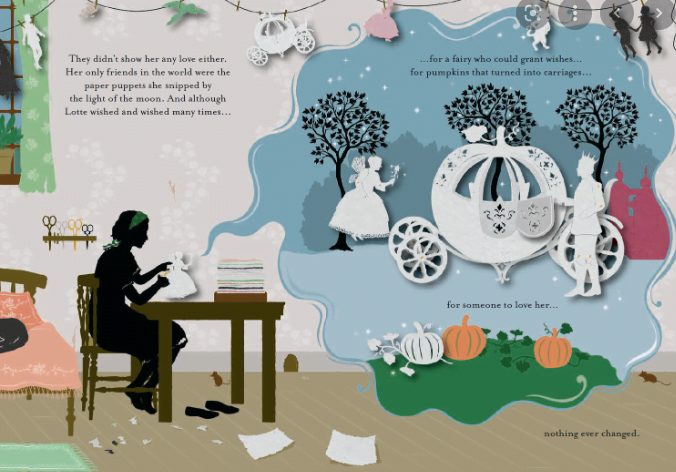 I Can Catch a Monster by Bethan Woollvin
I really enjoy Bethan's books and I Can Catch a Monster is my favourite, blending the monster-filled fairy-tale land with feisty female adventurer, Bo the Brave. "A little girl catches a monster and proves she's brave" could be an engaging story as it stands, but Bethan takes this book to a whole new level by turning the stereotype on its head. When Bo encounters the "classic monsters" she sees a different side to them. And in fact, in the end, Bo does find a monster but not the ones she intended… I Can Catch a Monster is a book that will inspire children to think for themselves, stand up for what's right and challenge stereotypes.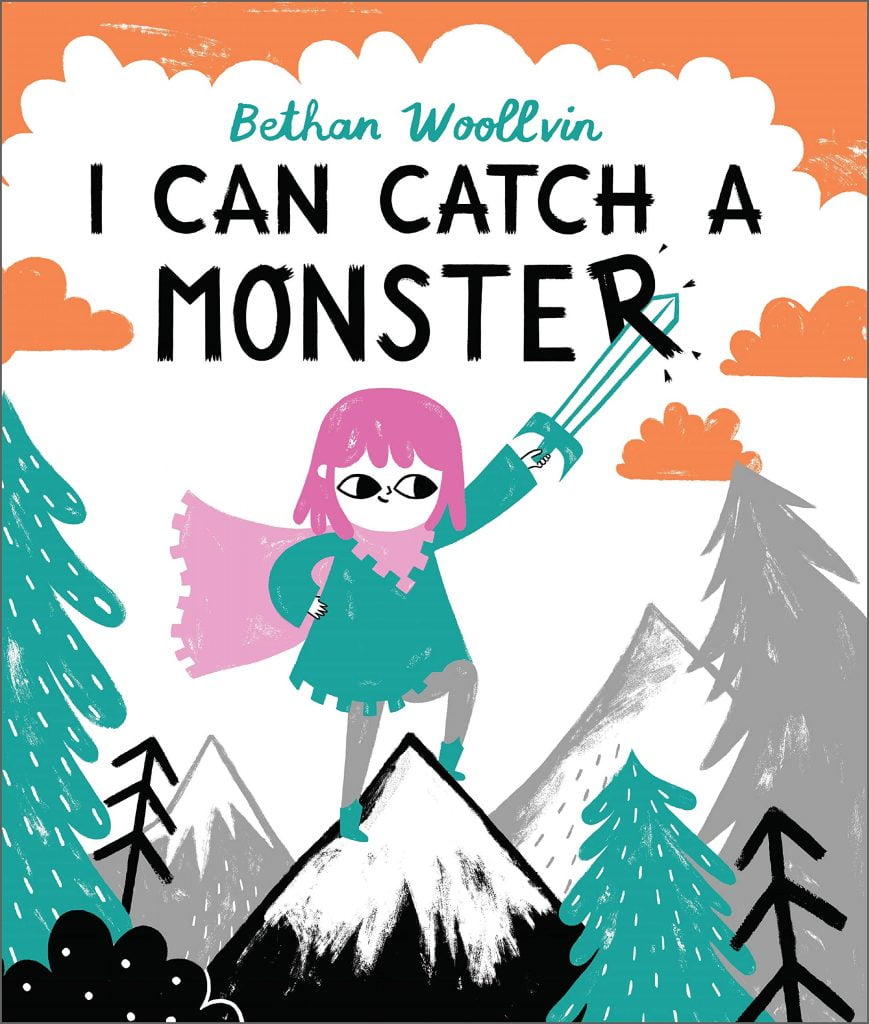 Nen and the Lonely Fisherman by Ian Eagleton and James Mayhew
My favourite fairy tale as a child was The Little Mermaid, and I adore the re-telling by Ian and James. We are first introduced to merman Nen who despite the warning of his father, often goes to the ocean's surface to sing a song of hope. When lonely fisherman Ernest hears Nen's song, he sails out to sea. As soon as they meet, the emptiness they both felt washes away. But Nen's father is furious and creates a raging storm. Ernest is plunged into the ocean. Can Nen rescue Ernest in time and do they have a future together? Nen and the Lonely Fisherman is a gorgeously illustrated, lyrical re-telling, celebrating love and acceptance.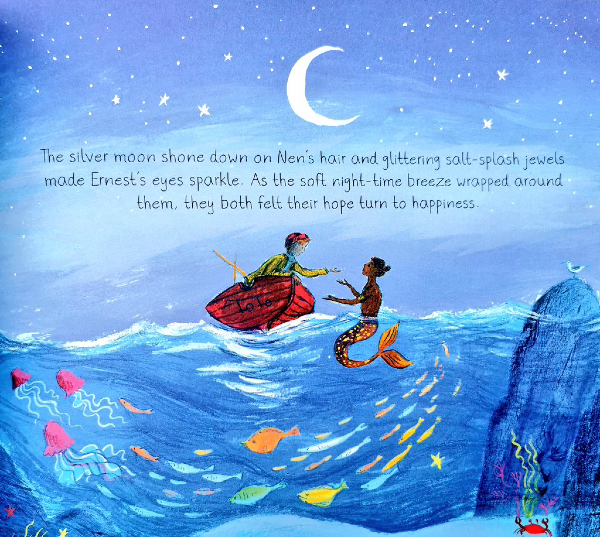 Let's Tell a Story: Fairy Tale by Lily Murray and Wesley Robins
Choose Your Own Adventure middle grade books were my absolute favourite as a child, and I can't tell you how excited I was to discover a similar-style picture book to create your own fairy tale adventure – the ultimate twisted fairy tale! Each spread has a question designed to help you build a story from scratch, starting with the main character – who is the story about, what will they wear and where will they go and who will go with them. Then we reach the adventure itself: who will they meet and what happens when they meet the villain of the story? I particularly liked that there was diverse representation throughout the book, such as a brown-skin Goldilocks. Let's Tell a Story: Fairy Tale is a fun and engaging way for anyone to try telling a twisted fairy tale themselves. Enjoy!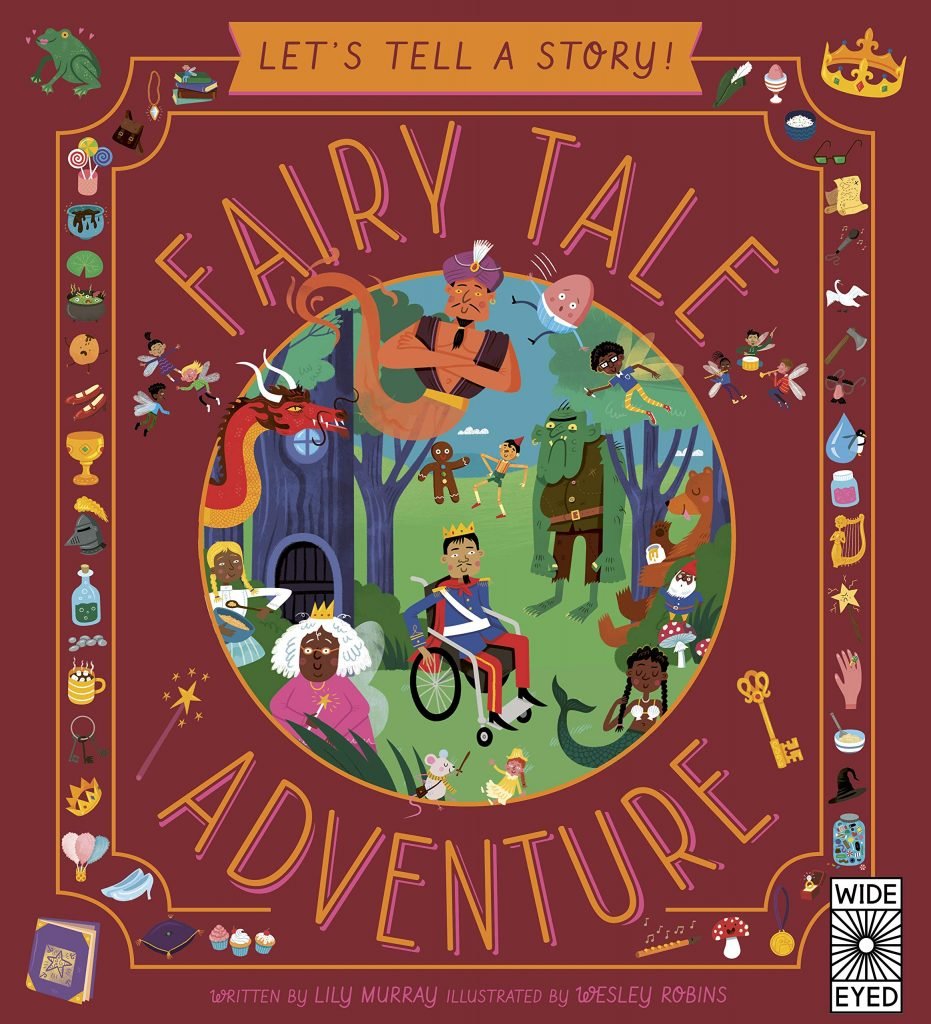 Thank you, Reading Realm, for inviting me to share my favourite twisted (or unusual) fairy tales.