The Albie picture book series, written by Caryl Hart and illustrated by Ed Eaves is celebrating its tenth birthday! Today Caryl Hart joins us in The Reading Realm to give us five fascinating facts about the Ancient Egyptians!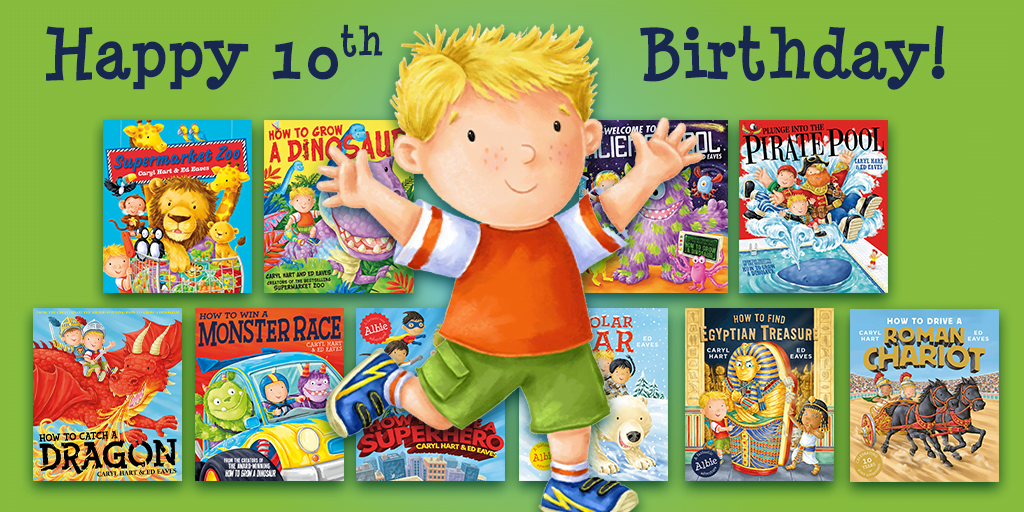 The Ancient Egyptians were people who lived in Egypt around 2,000 to 5,000 years ago. This is around the same time as the Bronze Age and Iron Age in Europe.
They are best known for building the gigantic pyramids, which were enormous tombs for their dead kings, otherwise known as pharaohs.
Pharaohs were buried with lots of valuable treasure, as well as things the people believed they would need in their next lives, including food, wine, tools, perfume, pets and sometimes even servants!
We know quite a lot about the Ancient Egyptians because they wrote about their lives using letters called Hieroglyphics which they carved into stone and wrote onto paper called papyrus, which was made out of reeds.
Children from rich families were taught maths, science, reading and writing. Children from ordinary families were taught how to farm the land as well as cooking, weaving and housekeeping.
If you enjoyed these excellent Ancient Egyptian facts, why not join Albie on an adventure and grab yourself a copy of How to Find Egyptian Treasure! We have a copy of the book to giveaway too! All you need to do is follow us on Twitter and retweet the giveaway! Good luck!
Albie is putting the finishing touches to his sandcastle when a mysterious wind blows him all the way to Ancient Egypt! There he finds Tuti and Anka, the Pharaoh's children, and together they go on an exciting adventure to hunt for some lost treasure. But will they make it out of the dark catacombs in time for lunch?Ancient history has never been so much fun! Join Albie on a brand new adventure in this brilliant book by the bestselling author and illustrator pairing Caryl Hart and Ed Eaves!