Today, children's poet and author of This Rock, That Rock, Dom Conlon leaps into #TheRealm to discuss his new book, Leap, Hare, Leap! which is illustrated by Anastasia Izlesou!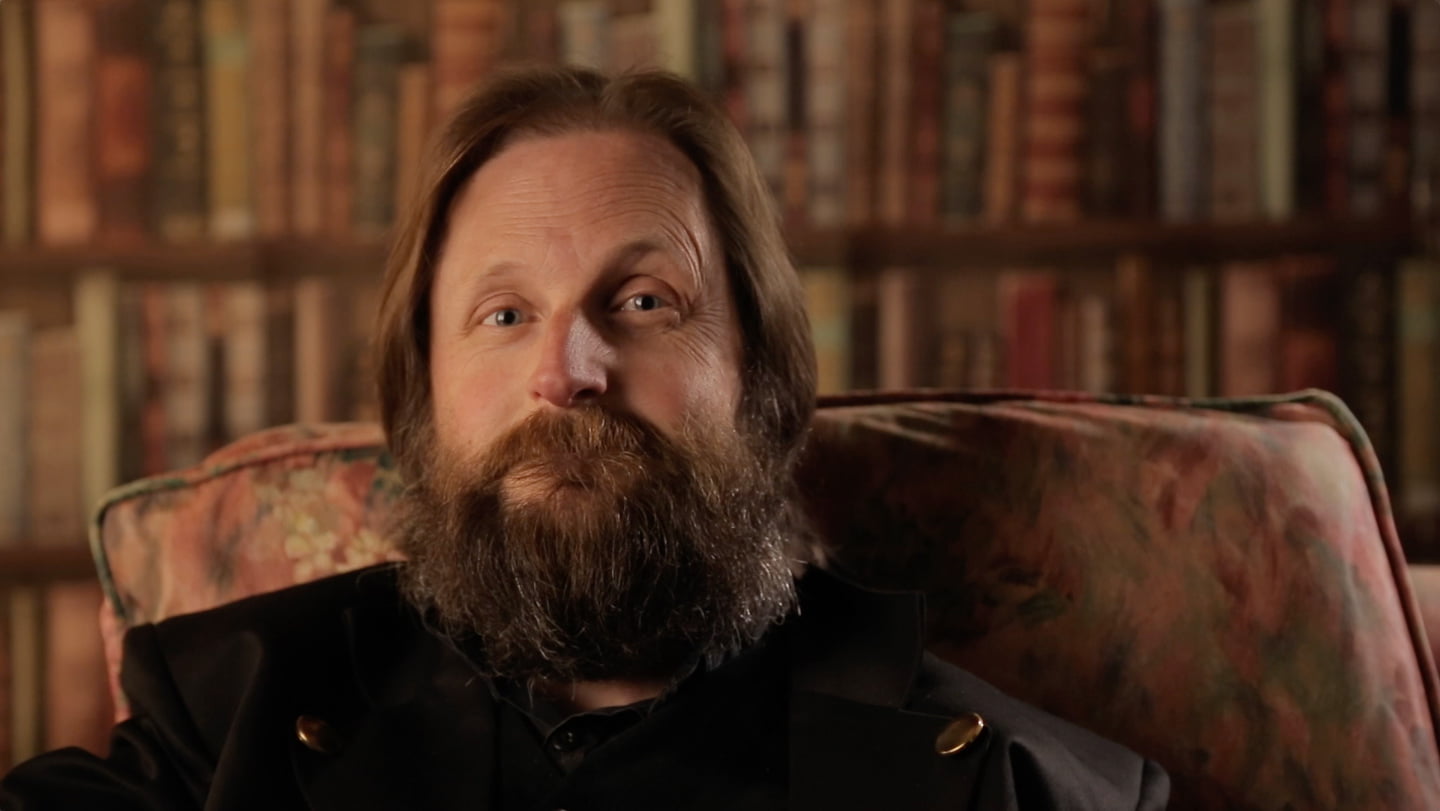 Without giving too much away, can you tell us about your new book  'Leap, Hare, Leap!'?
It's a poetic work of non-fiction, exploring different species of the hare as seen through the eyes of the brown hare – which is the one most familiar to readers here in the UK. I wanted to celebrate the diversity of this beautiful animal as well as the richness of the environments they are found in and to do that I used a thoroughly fictional device of the hare leaping from one place to another.
So, Dom…Why a book about hares? Are they animals that have always fascinated you?
There's a nature reserve not far from where I live called Brockholes. If you go there at the start of the end of the day then you might be rewarded with a glimpse of one in the grasslands. Once you see one you cannot avoid being captured by the beauty and mystery of it. Graffeg contacted me about a story of mine they'd read on my website and asked if I'd be interested in writing one about hares. Given I'd already long enjoyed seeing them I (pardon me) leapt at the chance.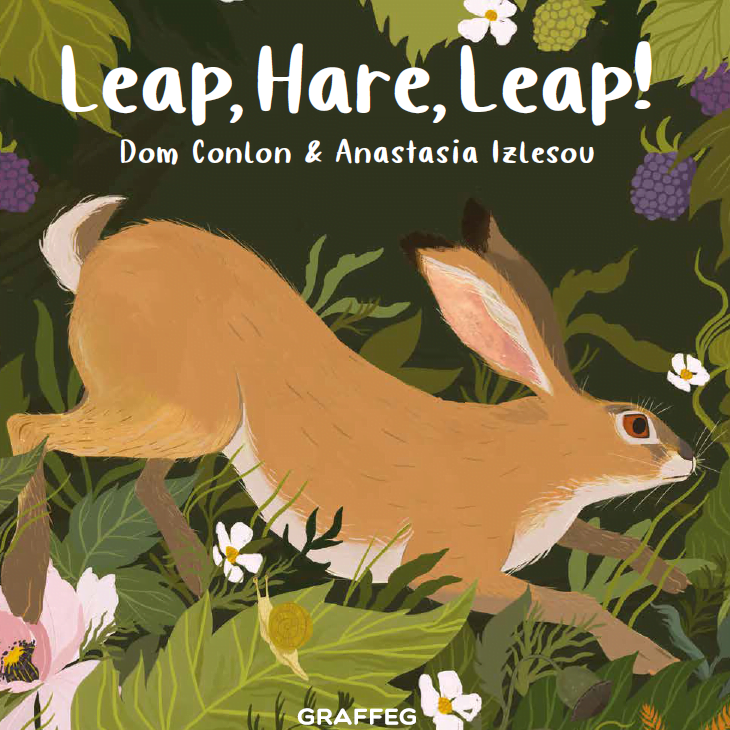 I loved the 'read aloud' quality of the book, achieved through some beautiful language and repetition of phrases! How did you ensure the book 'sounded right' when read aloud?
Thank you! The language and rhythm of the book were as important as the facts. I wanted to mirror the hare's movements and its behaviour as well as giving an insight into the way it lives. Because I'm a poet I used all the tools at my disposal even though it's still a factual book.
There are some stunning illustrations by Anastasia Izlesou – can you describe how you worked together? What do you feel her artwork brings to the book?
Anastasia's work transports me. It's like a living, breathing scene on every page and I don't think I'll ever tire of looking at it. When she sent through the first work, the folks at Graffeg and I were wondering whether or not she had produced the final work rather than the rough draft we were expecting. It was already that good! The art enriches the words but it can also stand on its own. I think a reader could set their own stories or poems to every scene, imagining new adventures through the gift of Anastasia's art.
I think my favourite illustration is of the Arctic Hare's habitat, which you describe as 'a mittened fist on snowy slopes'. Do you have a favourite illustration in the book?
I love that one too. But I remember turning the page from that one and seeing the owl flying out at me and I felt my breath catch. It's beautiful. Each scene has something which does that to me. I planned each stage of the journey to allow for contrasts in the environment (for example, desert to snow) and Anastasia responded to that with such texture that I couldn't choose a favourite. I just want to keep travelling around the world with her!
This slideshow requires JavaScript.
What research did you have to do whilst writing this book? What was the most interesting fact you discovered?
I had to do a lot of research. I read the wonderful Hare book (also published by Graffeg) to give me an insight into the brown hare, and I spoke to the very knowledgeable people at
Brockholes Nature Reserve
near Preston. They were exceptionally kind with their time and if you are ever going to try to understand the spirit of the hare then that's the place to do it! I also had to research how the other species differed from one another because that was key to the book. It's a celebration of the way the animal has responded to its environment. Most surprising for me was the fact (and we see this in the book) that hares won't always flee from humans.
I was interested in what your writing process was like in terms of blending the non-fiction element of the book with the more poetic writing. Was this a difficult process?
A writer must choose exactly the right words. That's no different if I write a poem or if I write a fact. Science and poetry go hand in hand. It seems almost too obvious to say that words help us understand science because it's how we communicate, right? But for me, the depth of that statement is a lifetime. We can say 'the sun rises' but that doesn't help us understand the process or feel more connected with the event. Poetry is the name we give to enabling us to form a deeper understanding of what's happening and I think that's as true in writing for a picture book as it is for writing in a scientific journal.
Finally, can you describe 'Leap, Hare, Leap!' in three words?
Nature's poetic journey.