The Pear Affair is the fantastic new novel from Judith Eagle, author of the highly acclaimed The Secret Starling. The Pear Affair is a thrilling mystery adventure through and under the streets of 1960s Paris. Beautifully written, and with stunning illustrations by Kim Geyer throughout, this is a gripping story full of twists and turns that takes you on an incredible journey with an emotional and heart-warming conclusion. With its host of fantastic characters this book will have you gripped until the very last page as Nell races to uncover the mystery behind Pear's disappearance and the strange happenings in Paris. A wonderful book ~ Kevin Cobane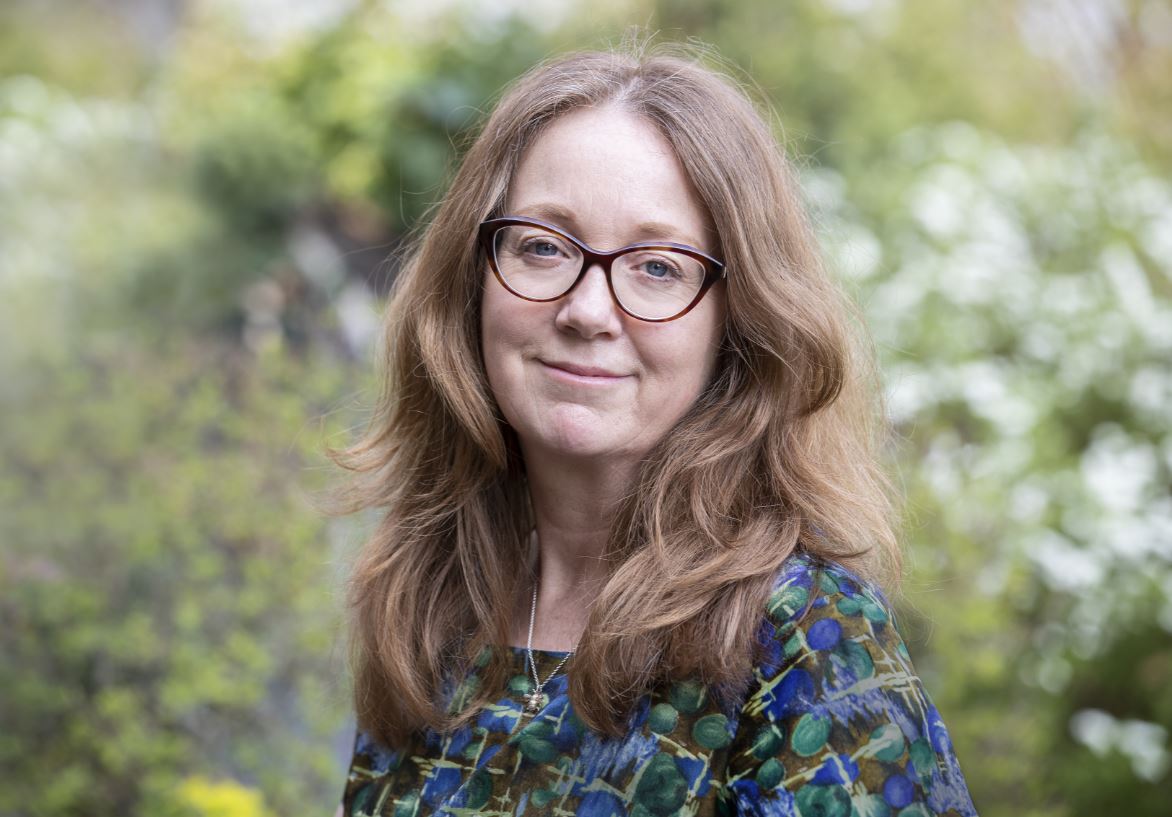 Without giving too much away could you tell us a little bit about The Pear Affair?
When Nell Magnificent runs away in search of a long lost friend, nothing quite goes to plan, and soon she becomes embroiled in a dastardly plot that threatens the whole of Paris. Stretching from the grand swish of the Hotel Crillon, to the higgledy piggledy streets of Belleville and down to the miles and miles of subterranean passageways that twist and turn below the city, The Pear Affair is a mystery adventure packed with resourceful children, untrustworthy grown-ups and outright villains.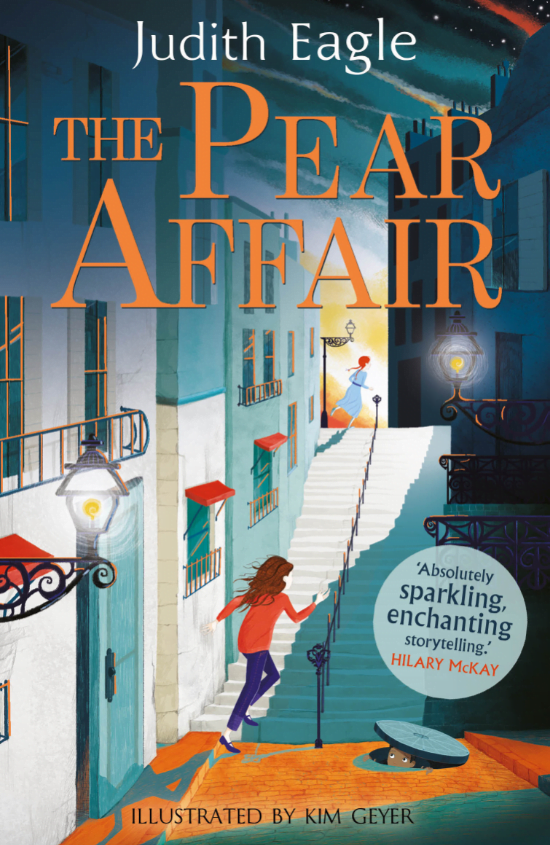 Your book really captures the atmosphere of life in 1960s Paris. How important was it to you to set your wonderful story in this era?
I am definitely drawn to telling stories in the past, mainly because I feel the further away things are, the more I can convince myself (and hopefully the reader) that outrageous things might happen! I had a wonderfully technicolour-tinged picture in my head of Paris in the '60's, definitely helped along by watching the film Zazie dans le Metro. The story is a bit bonkers but I loved the look of the film – quirkily vintage, just how I wanted the book to feel.
On page 181 you describe Nell as 'a collector of information'. I felt you had an encyclopaedic knowledge of Paris which shone through in your book and wondered if you would describe yourself as a 'collector of information'?  
My dad was a librarian and a life-long collector of information and I hope I have inherited just a tiny bit of that.  When I was at school, the thing I loved most was the project work given to us for the school holidays.  I loved researching and writing these projects and making little booklets packed with drawings and pictures cut out from magazines.  As an adult, I worked for a time as a journalist.  I didn't think of myself as a particularly good writer; my strengths were as an information collector and disseminator.  I especially love researching holidays.  I really enjoy the preparation: reading up beforehand and poring over maps, guide books, newspaper travel articles.  Nell is just the same!
You once said that you love embroidery because 'words are not the only way to tell stories'. Pear is a seamstress at Crown Couture and on page 57 Nell finds a piece of patchwork quilt that has come loose in Pear's apartment. How significant was embroidery to the story?
There are two strands to my relationship with embroidery.  The first is that I admire its storytelling aspects (fabric, thread, colour and texture can all be used to convey a narrative) and secondly, I have always had a great respect for the skills required to master techniques that haven't changed over  years and years and are used so effectively to embellish garments.  Without giving too much away, Pear is rescued through her love of embroidery.  It is what gives meaning to her life and enables her to move forward.
As well as embroidery, food and fashion seemed to play a large part in the book. Could you tell us a bit more about these and their importance to the story?
I love descriptions of food in books.  Personal favourites include The Wind in the Willows; The Hobbit and Little House on the Prairie (top tip: book food lovers should have a look at The Little Library Cookbook by Kate Young) The food I write about in The Pear Affair helps to immerse the reader in all things francaise: croque monsieur, steak et frites, chocolat liegeois,  mille feuille.  Describing food helps to anchor a story in time and place, as well as giving pleasure. The fashion part comes from my life-long obsession with clothes.  Many years ago I was a fashion student at St Martins and we were encouraged to visit Paris during Fashion Week, something that I continued to do as a Fashion Editor.  My love for Paris is tied up with many memories of the places I visited during those trips: the Louvre where many of the shows took place, the department stores on the Grand Boulevards, the restaurants and cafes we hung out in, the haberdashery shops in Montmartre where we would pick up treasures to take back home.  Not all, but some of these have found their way into the book, making it very personal to me.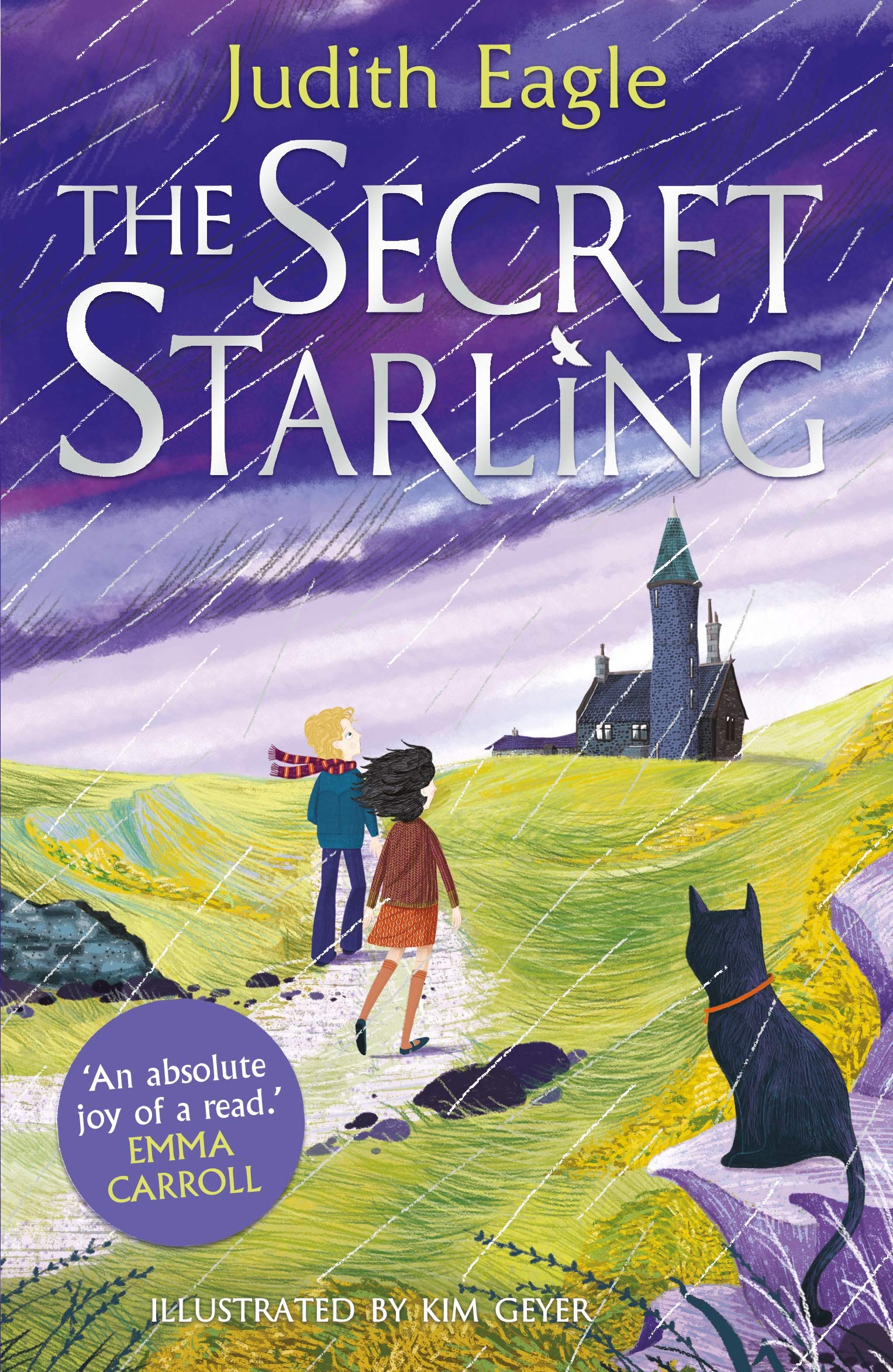 I found it interesting that Penelope was named after her mother's favourite handbag and yet she was 'unwanted baggage'. Was it significant to the story that Penelope Magnificent chose to call herself Nell and how important was the idea of being 'unwanted baggage' to the story? 
The entire story started with the idea of a child being 'unwanted baggage.'  In fact, for a long time that was the working title!  And yes, it is ironic that Melinda names Penelope after her favourite handbag, but doesn't actually like her very much.  But then, Melinda and Gerald Magnificent are somewhat lacking in the imagination department!  It is definitely significant that Nell calls herself 'Nell' and not 'Penelope'.   It is her way of reclaiming her sense of self.  It helps to set her apart from her awful parents.
Where did the inspiration for Nell, Pear and some of the other wonderful characters, such as Emil, Neige, Xavier and Soutine, come from?
Nell, Pear, Neige and Emil just grew with the writing. Their actions inspired their characters and vice versa.  Xavier and Soutine were directly inspired by an expressionist artist called Chaim Soutine, who lived in Paris in the 1920's and painted portraits of the people who worked in the restaurants, hotels and cafes: the waiters, bellboys, maitre d's and cooks.  Two paintings in particular caught my eye.  One was of a boy dressed in a snappy red bell boy costume, with his hands on his hips; another, called Le Petit Patissier, or The Little Pastry Cook was dressed all in whites and was scowling!  He looked so cross and angry and I wondered why.  Those characters became Xavier and Soutine, and I soon found out that Soutine had good reason to be angry!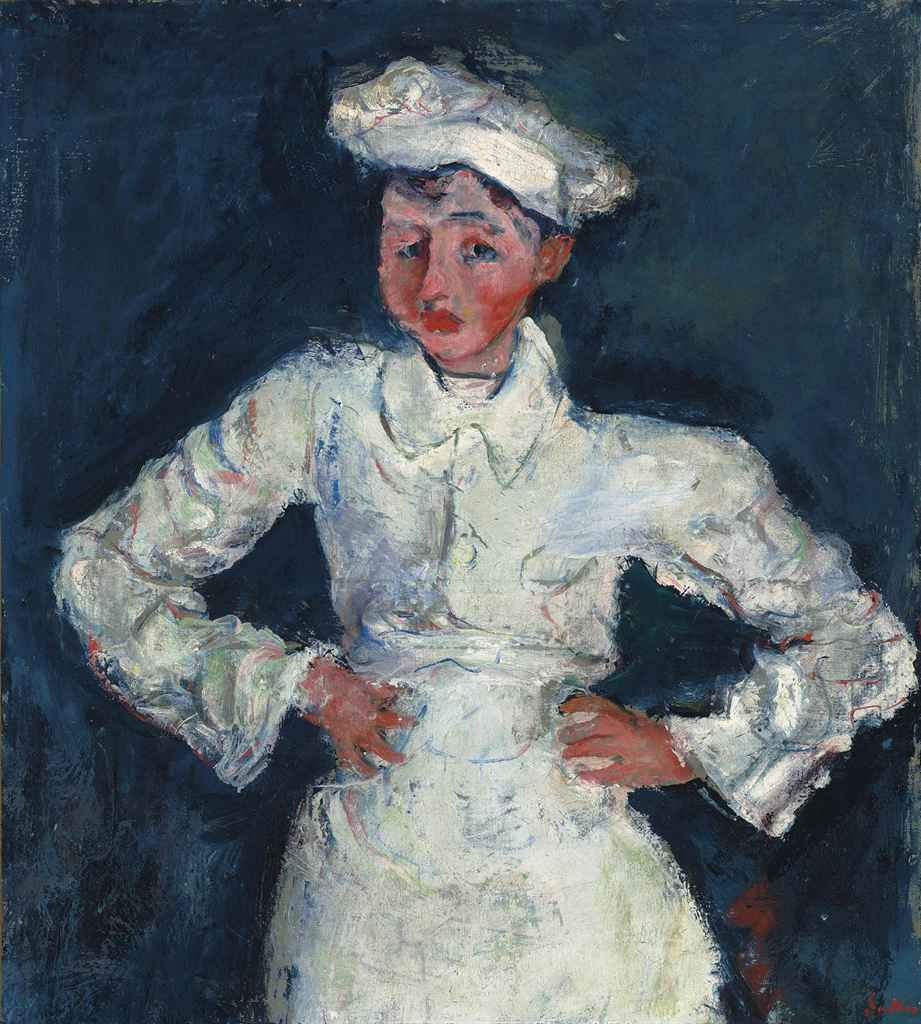 On page 5 we discover that Nell has an inexplicable fear of the dark. Is there anything that you are particularly afraid of?
I am afraid of driving on motorways and any kind of public speaking.  The first I have managed to avoid for some time. The second, I am having to overcome.  It is a work in progress!
One of my favourite parts of the book is the way you highlighted the secret world of the 'Catephiles' and the miles of tunnels underneath the streets of Paris. Can you tell us a little bit more about them please and their importance to the book?
One of the chief inspirations for the book is a newspaper cutting I have been keeping safe in a drawer for years. It describes the exploits of the 'catephiles' or urban explorers who enter underground Paris via the crypts, manholes and basement entrances scattered across Paris.  It has been illegal to access the tunnels since 1959 (apart from scheduled visits to a very small area  known as the Catecombs) but this hasn't stopped the adventurous from having a go.  The newspaper article reported the discovery of an underground cinema, complete with lounge, dining area, toilet (with water syphoned off from the Trocadero Gardens above) a giant cous cous pot and strings of lights, running off pirated electricity.  When the police went back the next day, it had all gone, apart from a note that said 'ne cherchez pas'.  How could my imagination not be sparked by this?!  I imagined how wonderful it would be if the tunnels were actually the domain of children, outside of adult control.  And then, what would happen if someone tried to take it away from them?
Who is your favourite character in the book and why?
Possibly Emil from Belleville. He is a bit of a live wire, very positive and so proud of his sister.  I think he would probably be a bit naughty at school, but his heart would be in the right place.
The sinister character of the Mayor, Victor Henri, and the plot with the Magnifcents casts a sinister shadow throughout the book. Where did the inspiration for the character of the Mayor and this dastardly plot come from?
I'm afraid I can't think of Victor Henri without thinking of a certain US politician! The Mayor sums up the worst of giant corporations destroying smaller, family run, independent businesses that are so good for our communities.
I loved reading about Nell's journey of discovery from Penelope Magnificent to Nell Minou Chaumet-Swann. How difficult was it to weave all the various plots and sub-plots together into such a heart-warming and emotional ending?
Very difficult!  And it's hard to articulate exactly how it happened, because I definitely don't see myself as an expert plotter or planner.  I make it up as I go along!  At the editing stage, my editor Alice was very good at encouraging me to revisit the entire narrative and make sure that the two main strands (the hunt for Pear and the spore mystery) never lost sight of each other, and were always linked. As for the ending, a big, romantic, heart-stopping conclusion is always the goal.  It is the light at the end of the tunnel, and I try to keep it in mind throughout.
Can you remember the first book that made an impact on you? Who were your childhood storytelling heroes?
I was a massive reader as a child.  My storytelling heroes included Richmal Crompton, Frances Hodgson Burnett, Noel Streatfield, Nina Bawden, Joan Aiken, Alan Garner, Rumer Godden, Michael Bond, Leon Garfield…. Goodness I could go on and on.  They all touched me in different ways and made me the writer I am today.   One book that made a huge impact on me was Watership Down by Richard Adams.  I have read it so many times I feel that I know Fiver, Hazel, Bigwig and co.  It was a roller coaster of a read.  It made me laugh, cry, feel terror, joy and pain.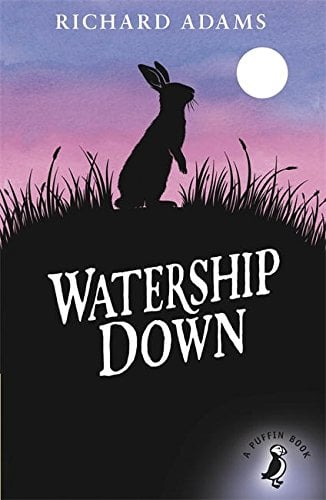 Can you tell us: a book that you will always love, a book that you have enjoyed reading this year and a book that you would love to read?
A book that I will always love is From the Mixed up Files of Mrs Basil E. Frankweiler by E.L Konigsburg   Claudia is smart, clever, sophisticated and funny.  Basically I wanted to be her when I was 10.  I still want to be her!
The book – or rather books – I have enjoyed reading this year are the Kate DiCamillo trilogy: Raymie Nightingale, Louisana's Way Home and Beverly Right Here.  I love the clarity of DiCamillo's writing style and the way she gets to the very heart of her characters, with just the right amount of perfectly chosen words.
The book that I would love to read.  Gosh, I have just counted my 'to read' list on my phone and there are 78 books on it!   But I do know I am really looking forward to The Remarkable Journey of Coyote Sunrise by Dan Gemeinhart coming out later this year.  Coyote sounds like just the sort of heroine I love: funny, imaginative and brave.
This slideshow requires JavaScript.
Finally, can you describe the Pear Affair in three words?
Madcap mystery adventure.