Juliette Forrest joins us in The Reading Realm today to talk to Kevin Cobane about her new book The True Colours of Coral Glen!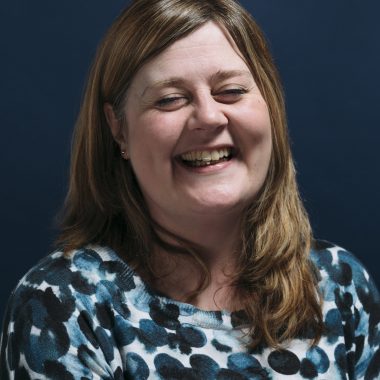 When and how did you start writing?
I've worked in advertising my whole career but I didn't start writing my own stories until I attended a Saturday morning class at Glasgow University a few years ago. It was only when I won a New Writers Award from Scottish Book Trust that I knuckled down to finish my first novel, Twister.
Without giving too much of the story away could you tell us a little bit about the book and the inspiration behind The True Colours of Coral Glen?
At the heart of the story is a girl who is devastated at the loss of her gran and when she's offered the chance to see her one last time before she crosses over to heaven, Coral Glen jumps at it, even though it involves a dangerous quest. My grandparents were from Ayrshire, so I grew up hearing all sorts of tales about witches, ghosts, haunted kirks, smugglers, warring clans and strange creatures. The True Colours of Coral Glen is a modern-day reimagining of some of these stories.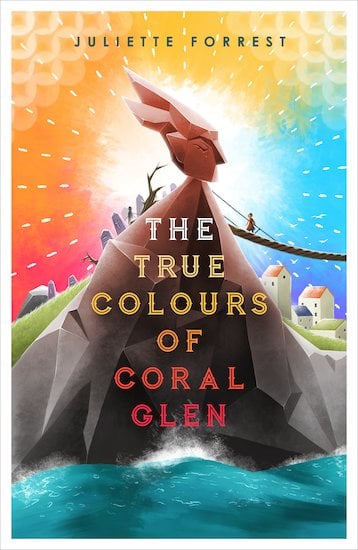 The cover of the book is absolutely stunning. Given your fascination with colour and background in advertising/ art did you have much input in to the stunning design of the cover?
Jamie Gregory from Scholastic designed and illustrated the book. I think the glossy shards that catch the light are beautiful and he's done the most amazing job capturing Coral Glen's colourful world. I also love that on closer inspection you can spot hints of darkness in there too. Although I used to design layouts, children's book covers are a specialist skill and I was very happy to leave it to the experts. Jamie Gregory's ears must be burning the whole time because the feedback about the cover has been non-stop and wonderful.
On page 14, Coral Glen's Gran comes across a definition of Coral as a colour that 'will inspire you to conquer your fears and be bolder in your choices'. This is a clear indication of Coral Glen's character but what was the inspiration for her name and her character?
I knew I wanted my character's name to be a colour and had originally settled on something different. When I was writing the book, I spent some time in a small village called Maybole. I was out with the dog every day and we'd always walk down a street called Coral Glen. It suddenly dawned on me the name was perfect for my protagonist. Coral is such a beautiful colour and 'glen' is a great Scottish word. Her unusual ability to see so many colours was inspired by the time I spent working as an art director.
Why was it so important that Coral Glen sees the world in such vibrant colours?
The fact that Coral Glen is able to see a broader spectrum of colours than anyone else means she can spot things her friends or family cannot. Her superpower is being able to detect colours and because of this a whole new world in her not-so-ordinary town opens up to her. Colour was the perfect way for me to weave magical elements into the story.
The theme of colour is obviously significant in the book but the way you describe is really quite magnificent. Why do you give the colours such exquisite names and describe it in such detail?
In the world of paint charts, yellow is never plain old boring yellow. It's Downy Duckling, Luscious Lemon Drops, Treasure Island Gold or Tuscan Sun. The names of the colours are so evocative it's as if they could, somehow, magically transform your life. Did you know most of us can see 1 million colours? Yet, half the time, I suspect we don't really take in what's around us. I wanted to celebrate colour in an imaginative way and if it encourages people to look at their world differently, then all the better.
Is there more to the names of some of the colours than meets the eye?
One of my favourite colours in the story was Stardust Highway. It was poignant as it was Coral Glen's gran's favourite colour, but it also hinted at the journey she would be making through the stars to heaven. The last colour in the book was Sunshiny Days, which struck me as an impossibly cheerful name for a colour. When you lose a loved one, you can't imagine ever feeling joy again. This was the perfect colour to end the story on because it is a sign that even though her life will never be the same again, there will be happiness in the future for Coral Glen.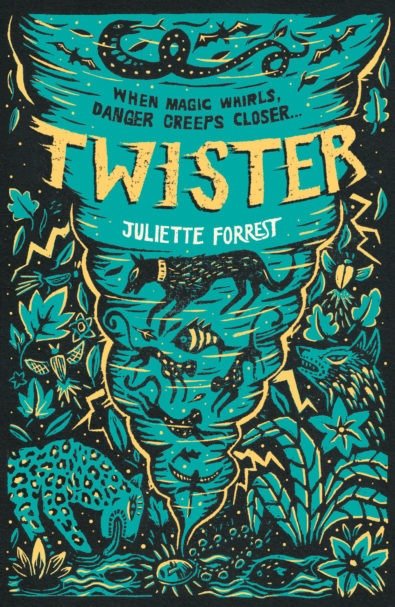 Two of the key themes of the book are guilt and grief. Did you find this difficult to write about in a way that would appeal to a younger audience?
Death was never discussed in my household as a child, which meant when family passed away, I had zero coping mechanisms in place. I worked hard to make sure the subject matter was dealt with sensitively and respectfully. I hope the book will encourage a discussion between parents and their children. And my wish would be that if there was a child going through the process of grief, by reading the story, they can identify with Coral Glen and realise it's normal to experience a wide range of emotions after a bereavement.
Who, or what, was the inspiration for the Earthbound spirits of Lyart, Muckle Red's trusty worm Skaw and the Poltergeist, Moonzy, who work together with Coral Glen to resolve the mystery in this adventure?
The worm, Skaw, spent most of his time arguing with Moonzy. I based this on the relationship I had with my older brother when I was growing up. There wasn't a day went by when we didn't fight. (Thankfully, we're not quite so Tom and Jerry these days.) I've always been fascinated by 'forces' we cannot see and making Moonzy a poltergeist meant I could play around with her character inhabiting unusual objects. There have been times when other people have believed in me more than I have believed in myself and this is a wonderful thing because it pushes you out of your comfort zone to try something new and you finally realise you were wrong to doubt your own abilities. Lyart was that person for Coral Glen.
Miss Mirk and Muckle Red are two quite sinister villains in Coral Glen's story. Did you enjoy creating them and their back story?
When I was a girl, I'd watch all the Bond movies with my brother. I found 007 a bit one-dimensional compared to all the glorious baddies and felt sorry for them because they were always the underdogs. Muckle Red was inspired by my love of horror films and I was keen for him to materialise in a heart-stopping way. I knew that if I was a bit creeped out, there was a good chance others would be too. Miss Mirk was a delight to create. I took the stereotype of an old lady being 'vulnerable' and flipped it on its head, so she became the ultimate nightmare neighbour next door.
I loved the quote on page 139 about reading where Mrs Shellycoat says, 'I'll let you into a secret: inside every person is a reader just waiting to find the right book. You must always read what you are interested in and not what others think you should be reading.' What other advice would you have to encourage children and young people to read?
Don't necessarily stick to the age ranges that children's novels have been categorised in. If you've looked at the blurb on the back and are intrigued by the sound of it – read it! And audiobooks can be fantastic because you still need to use your imagination to conjure up the pictures. I think if you're not enjoying a story, stop reading it. Never let a book you don't connect with put you off reading another. If you're not sure what to choose next, have a chat with someone in the know, like a teacher, librarian, bookseller or pal to see if they can help match you with the perfect reading material.
Can you remember the first book that made an impact on you? Who were your childhood storytelling heroes?
The Enchanted Wood by Enid Blyton was the first story I read that I desperately wanted to be real, so I could find the magical tree in my local woods and join in the adventures. The book acted as rocket fuel for my imagination and made me think about the possibility of different words existing within our own. Firm favourites of mine as a child were Dorothy Edwards, Astrid Lindgren, Susan Hill, Jack London, Joyce Lankester Brisley, Richard Adams, Joan Aitken and E.B. White. I adored the poems of A.A. Milne and the novels of Willard Price, especially Amazon Adventure, which ignited my passion for travel and led to me exploring the world for a year.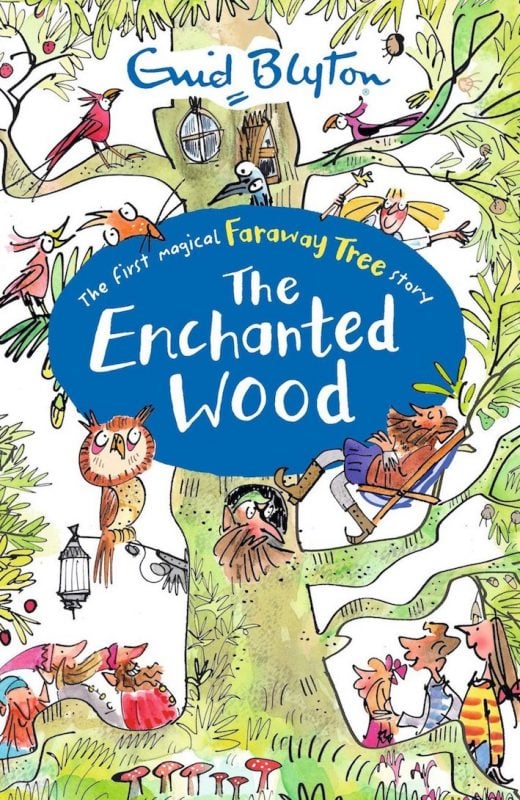 The Earthbound Spirit, Lyart, is sage and full of wisdom providing two of the most memorable quotes in the book. The first, on page 78 when he says to Coral Glen:
'It's not what we've done wrong that makes us who we are, it's what we do to make it better.'
and the second on page 288, with regards to Coral Glen's Gran journeying to the afterlife:
'when loved ones leave us, their minds are never filled with pain, or hate or fear, but with the things that brought them the greatest happiness in their lives.'
What other advice or words of comfort could you give to anyone struggling to come to terms with guilt and the loss of a loved one?
There is a quote by Kahill Gibran I've always found comfort in: "When you are sorrowful look again in your heart, and you shall see that in truth you are weeping for that which has been your delight."
Finally could you describe The True Colours of Coral Glen in three words?
Kaleidoscopic. Otherworldly. Exhilarating.
Juliette Forrest was talking to Kevin Cobane, who is a teacher in Birmingham. You can read more about his work here!