Today we welcome Kayla Miller into The Reading Realm to talk about the graphic novels Click and Camp. Kayla talks to Richard Ruddick about illustration, paranormal investigators and the work of Raina Telgemeier, Noelle Stevenson and Molly Knox Ostertag…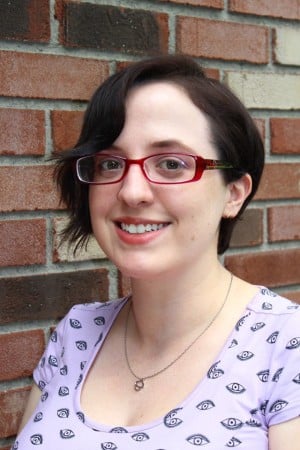 Is Click based primarily on your own growing up experience or did you use stories from friends and family to help you create such a realistic depiction of that period in life?
Six of one, half a dozen of the other. The idea of a kid trying to figure out where they stand with their friends during a school variety show came from something my agent (then editor) Elizabeth Bennett's daughter had gone through. As I was writing I inserted elements of my own childhood self into the character. The solution of having Olive host came from my own experience hosting a school talent show. I was definitely an Olive-type growing up– I had a ton of interests and activities going on and had different friend groups that didn't really interact or intersect.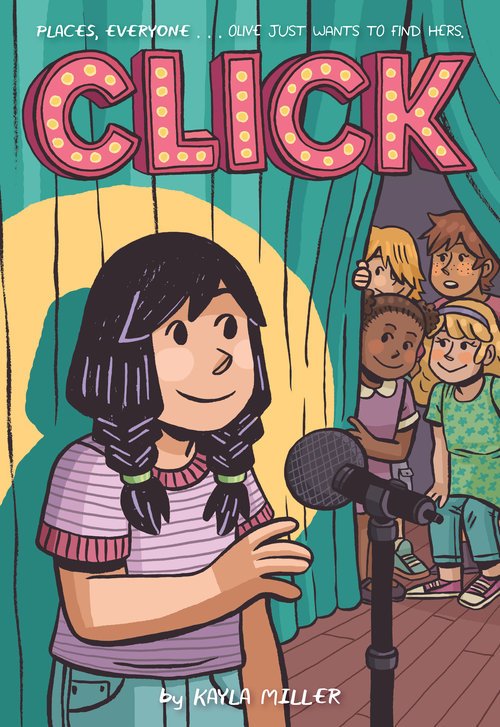 You said you wanted to be a paranormal investigator when you were younger, do you have any plans to create a graphic novel about a character who does this for a living?
No solid plans at the moment, but I would LOVE to at some point in the future. I'd love to tell some stories with paranormal and supernatural elements. The odd and the unknown still interest me very much!
I have several keen illustrators in my class who would love a career in the arts, what advice can you offer young artists desperate to succeed?
This is boring advice, but it's also the most helpful: practice, practice, practice. Other than that, my main advice is to make the kind of art that you'd like to make professionally one day. It's important to learn the basics and that's what most art classics will focus on. Those classes are there to give you a good foundation and to teach you skills, but if you want to make comics, abstract art, found object sculptures, videos, animations, or whatever else you feel drawn to don't put it off until you feel "good enough" or until someone is telling you to do it for an assignment. We live in a time where it's really easy to research things and access information, so if there's something that interests you find a book or a website with info on how to do it and get started!
The comics industry has been stereotyped as a male industry in the past but now there is so much amazing work created by people such as yourself, Raina Telgemeier, Noelle Stevenson and Molly Knox Ostertag to name a few. How important do you think it is that females are now receiving greater success and promotion in the industry?
I think it's really important. There have always been women making (and reading) comics, but I think the rising popularity of graphic novels has opened a lot of doors for people with voices that might not fit in with "mainstream comics." People who might have been making indie comics if they were working in the 90s are now able to put out books with major publishers, and I think that's amazing.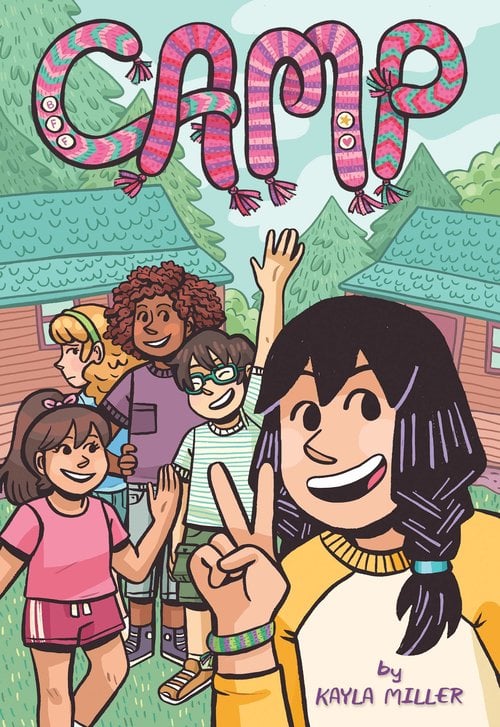 Did you find yourself going off to stay at a camp in the summer like Olive or did you stay closer to home? How much of your own summer experience influenced Camp?
I went to girl scout camp as a kid. It was much more… rustic than Camp Acorn Lake. We slept in canvas tents and most of our activities were very outdoorsy with a few crafts thrown in. My own camp experience was closer to Vera Brosgol's Be Prepared than to Olive's experience in Camp. Camp Acorn Lake is based on a summer camp I worked at as a counselor when I was in college.
As an author/illustrator do you prefer one aspect of creating your work more than the other, or is your enjoyment of both equal?
It's kind of hard to compare. I love storytelling and making up characters and coming up with jokes and dialog, but writing can be more frustrating than drawing. There's a lot more problem solving with writing. On the other hand, art is more time-intensive and physically taxing and so is a lot more work, in that sense. But making the art is when the book really comes to life, which is very exciting. I can't choose a favorite.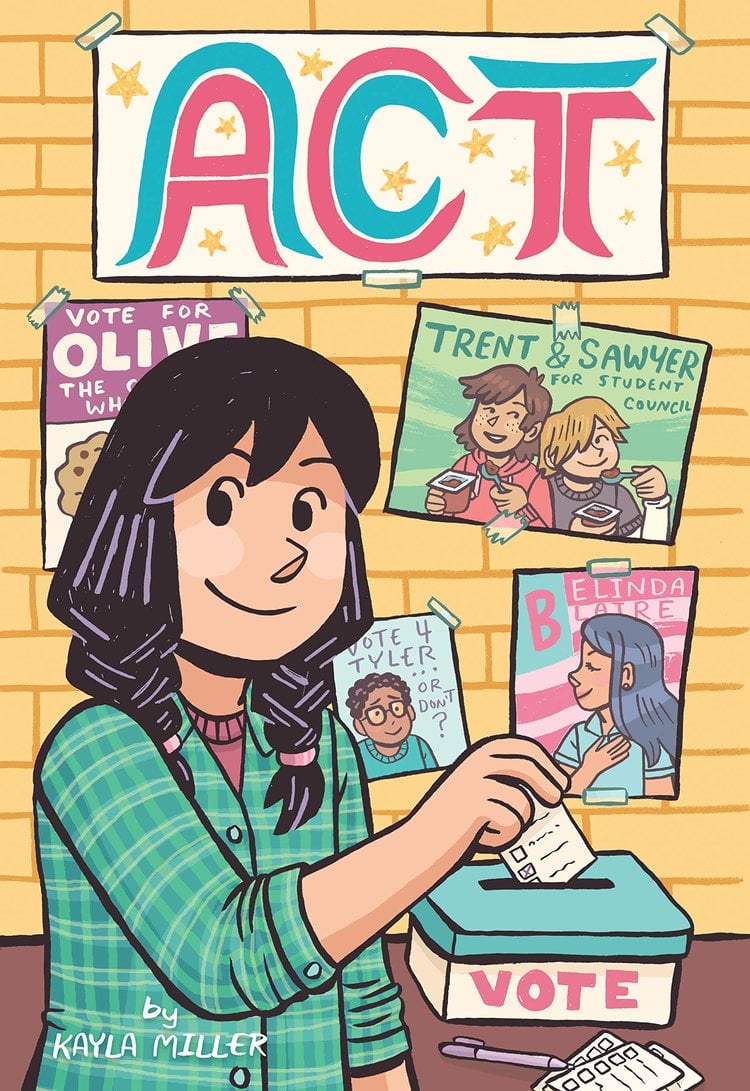 Both Click and Camp have been hugely popular in my class this year, do you have any more adventures in mind for Olive or are you going to create some different projects first?
I have a few more Olive books in the works as well as a project with a new character a little further away in my schedule! Right now, I'm working on a book called Act about Olive running for student council against her friends, Trent and Sawyer. I think it might be the funniest Olive story so far, but it's also pretty personal and covers some topics that are very important to me. That one is scheduled to come out in May of 2020.
Kayla was talking to Richard Ruddick, a Year 6 teacher in Norfolk, who is passionate about comics and graphic novels. You can read more about his work here!