The Reading Realm Blog Series: Educators doing extraordinary things
Dawn

 Finch is a bestselling children's author and librarian known for her work in library activism. She is a Trustee of CILIP (Chartered Institute of Library and Information Professionals) and a member of the the Society of Authors' Children's Writers and Illustrators Committee (CWIG).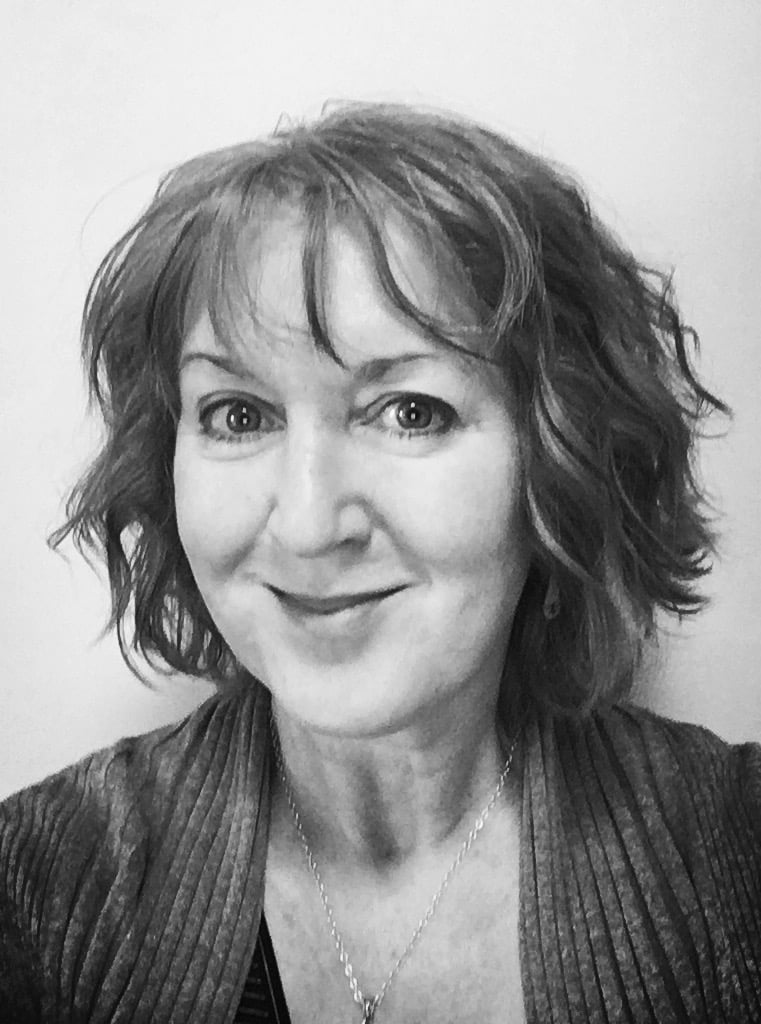 Name: Dawn Finch
Twitter handle: @dawnafinch
Link to blog/website: www.dawnfinch.com
What is your current position?
Children's author and librarian, Trustee of CILIP (the UK Library Association), library activist
Why do you feel libraries are so important?  
Because they change and save lives. They are the glue that holds communities together. They are the one place in your community that asks nothing, and gives without judgement.
What else can a library offer apart from the loaning of books?
The library is a safe haven within the community. Reading for pleasure not only improves mental health and wellbeing, it also builds literacy and that improves life choices. A higher literacy level is linked to higher income and broader life choices. Libraries offer sources of information, and support, that can be found nowhere else. The statement "it's all available on the internet" is a myth. It might be there, but without the skills to find it, or understand it, it's not truly "available".
What are your thoughts about the recent closure of so many libraries?
It's a national scandal. People forget that the provision of a public library service is a statutory requirement. It's not a nice little extra in the community, it's a legal requirement. You have already paid for this in your council tax, and if your local authority is not providing it, you are being robbed. We are often told that councils have to make "difficult decisions" and that it's "cuts to social services or cuts to libraries". This is divisive thinking and is completely ignoring the fact that cuts to libraries are cuts to social services.
Cuts to libraries hurt the most vulnerable in society.
What can a trained librarian offer children that perhaps a teacher can't?
Teachers have a massive workload, and while I would expect them to have an understanding of what's going on in the world of children's books, they can't possibly know as much as a trained book expert! With thousands of children's books published in the UK every year, it takes someone with very specific knowledge to navigate this minefield – and that's a school librarian. We support the entire school, and the entire curriculum. A school librarian is an incredibly important resource when looking at both teaching and learning resources. Teachers can turn to school librarians for information, reference and teaching resources, as can pupils. School librarians do a hugely complex job of supporting teaching and learning within a school. My only problem with them is they make it look easy, when it really isn't!
What are your earliest memories of visiting a library?
We were very poor when I was a kid, and so the library was essential to us. Our house was often cold and the library was warm, so we did our homework there and just sat and read. When we moved to a more remote location, it was the mobile library that kept me reading, and at school my reading habit was fed even more thanks to the school library. This is why I campaign so hard for libraries. My life would have been very different without them, and I want every child to have what I had – the opportunity to build a better life.
Can you tell us a little bit more about the CILIP Carnegie & Kate Greenaway Medals 2019 and the process involved in deciding the winner?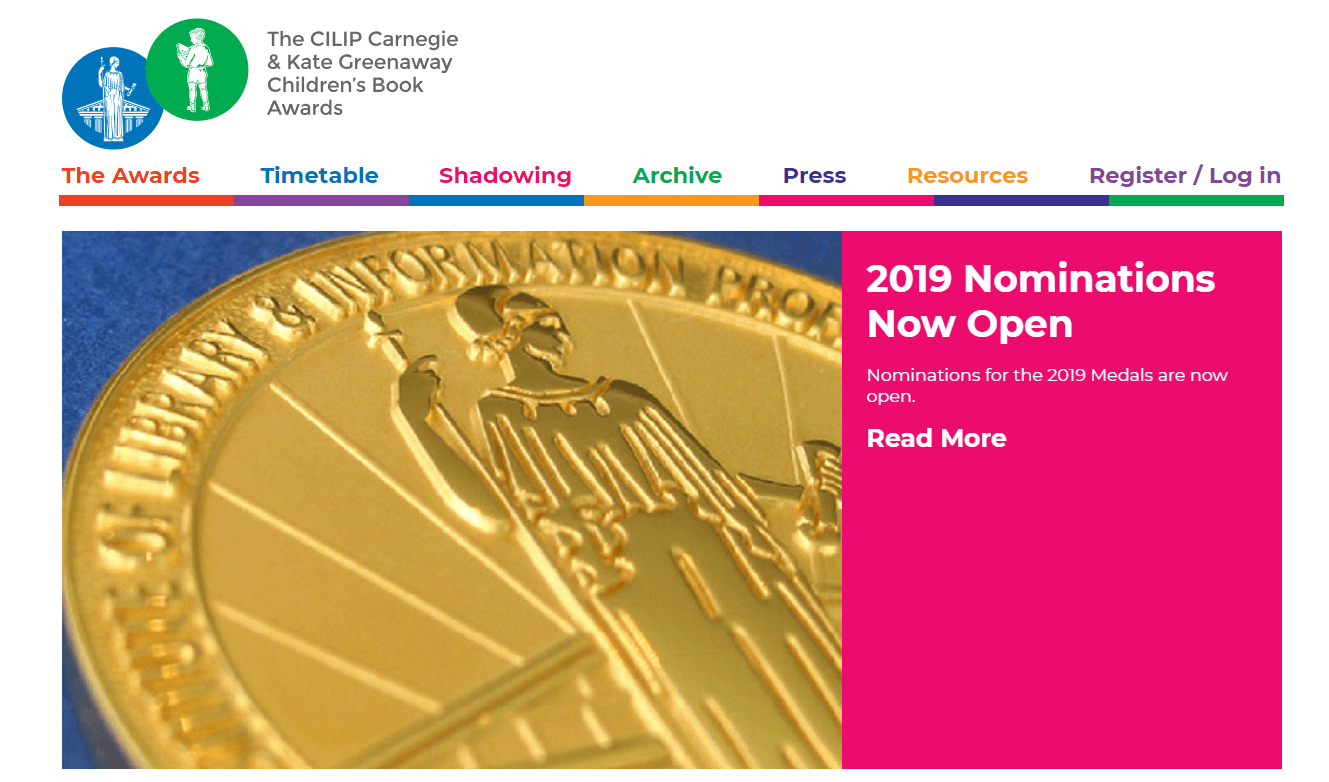 Every CILIP (Chartered Institute of Library and Information Professionals) member is allowed two nominations for the Carnegie Medal, and two for the Greenaway. We nominate books that we feel deserve consideration, and that fit the criteria for the award. The nominated books are all read by the regional panels, and the main judging panel. The list of nominated titles is then brought down to a longlist, then a shortlist. The judging panel discuss, debate, argue, and talk extensively about the shortlist and (hopefully!) agree on winners for both awards. The Amnesty CILIP winner is chosen by a separate panel from the shortlisted books for both awards.
This year (2019) we are also going to have an extra prize for a book chosen by the school groups who shadow the awards. I'm very excited by this! It's going to be brilliant seeing what the young readers choose.
How do you try and foster a love of reading in children?
Choice. That's the best advice I can give. A free and voluntary choice from a wide variety of books, in a well curated collection, that is housed in a comfortable, welcoming and attractive environment.
What advice would you give to parents whose children say they don't like reading?
They just haven't found the right stuff yet. They need a book expert (aka a library worker) to help them find the reading material that suits them. We also need to drop the snobbery when we're talking about reading. Do they really not like reading, or are we just dismissing the stuff that they are reading? When we talk about reading for pleasure, we aren't just talking about novels. Reading for pleasure is non-goal orientated interaction with texts. Those texts might be comics, graphic novels, magazines, online reading, reference books, atlases, cookery books…. You get the idea!
What books do you remember from your childhood? Do you have a favourite?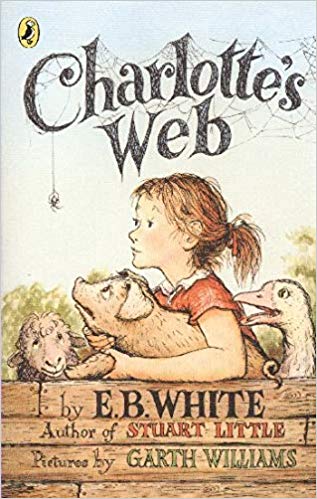 My beloved godmother, Lynette, gave me Winnie the Pooh when I was about five, and that's my earliest book memory, but I can't remember a time when there weren't books around. I think I read Charlotte's Web by E.B. White dozens of times, and it's still a favourite. I was obsessed with the world out of the corner of your eye, and read The Borrowers by Mary Norton many times. I'm a huge Moomin fan too, and still love Tove Jansson's work: it's still my comfort reading.
What's your favourite under-appreciated novel?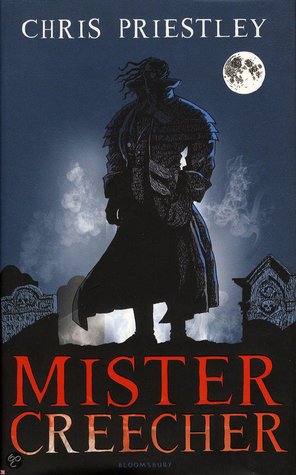 I think that Chris Priestley's Mister Creecher had nowhere near the attention it should have had. It's a superb book. I am constantly baffled why some books, and writers, are not given the attention they deserve, when others of significantly less worth continue to flood the marketplace. It makes no sense and restricts choice, and that is damaging to both readers and the publishing world.
Have you ever experienced reader's block? 
I'd love to be able to tell you that I know what this is like… but I'm afraid I don't. I don't stick to books I'm not enjoying (life is too short and choice too great!) so I don't feel guilty when I quit a book. I think that the reason I don't suffer from reader's block is that I know that "reading" means reading anything and everything. Sometimes I might plough through a novel a day, and other times I might spend weeks reading magazines, or comics, or travel guides, or blogs. It's all still reading – so I never have reader's block. I'm always reading something for pleasure.
Are you drawn to a particular genre or type of book or do you read a variety of genres?
I think that the only genre I struggle with is sword and sorcery fantasy. It just doesn't click for me. I try to avoid reading it for reviews as I can't do it justice. It just isn't my thing. Nothing against it, it just doesn't work for me. I read absolutely everything else though.
What book are you currently reading?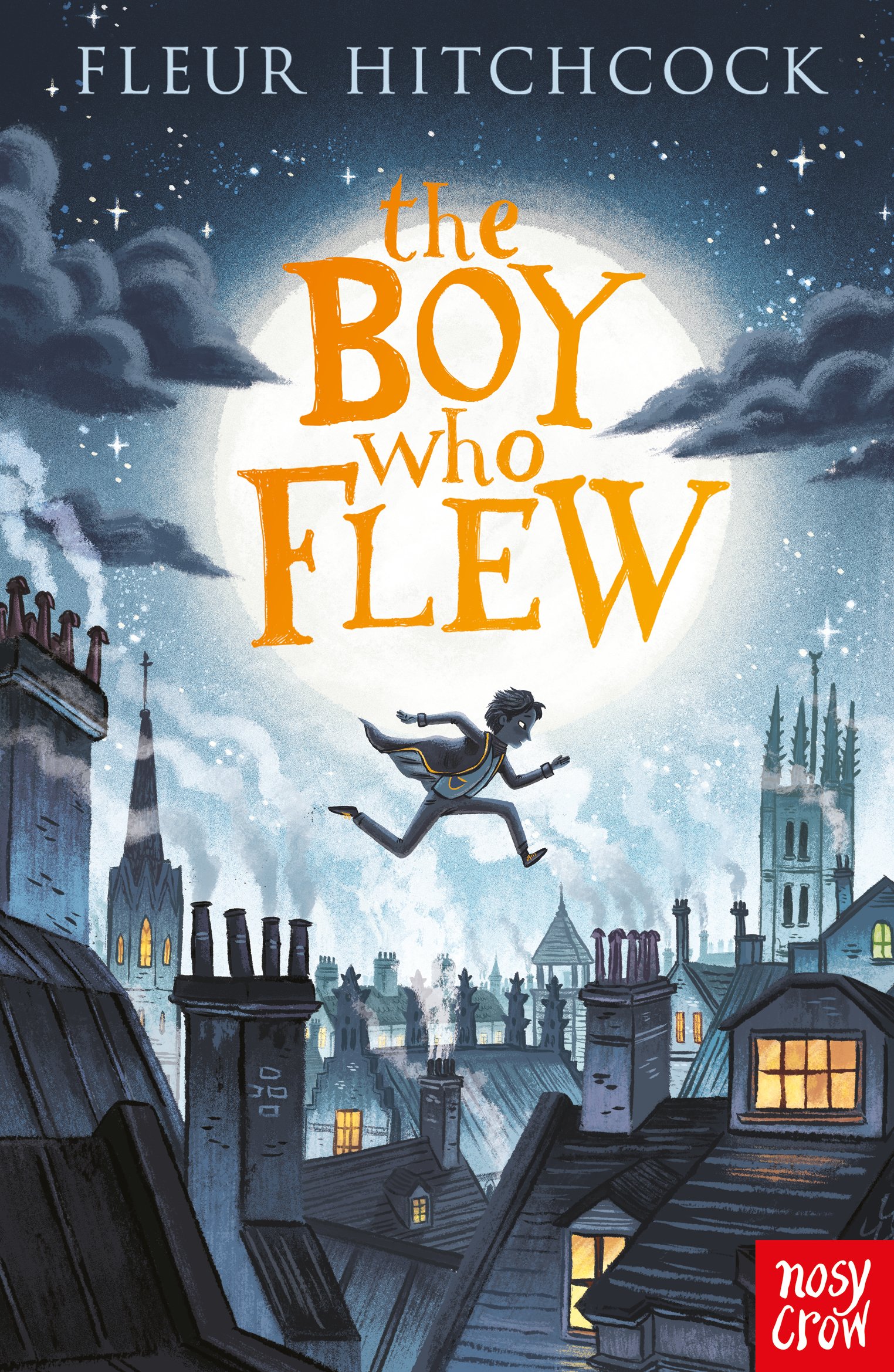 I normally have two or three on the go at one time. I've just finished an older Shetland novel by Ann Cleeves that I picked up at the library for a bit of comfy reading (I love a murder book), and have also just finished Labyrinth of the Spirits by Carlos Ruis Zafon (which was great, but about a third too long, needed a good edit!). I'm currently reading Fleur Hitchcock's new one – The Boy Who Flew – which is very exciting so far. I love her work, it's so atmospheric and thrilling. I'm currently writing the third part of a trilogy, and that means I've been doing a lot of research on witchcraft and old magic so my wider reading has been all about that.
Where's your favourite place to read?
Anywhere! I find reading while travelling difficult (I have a visual impairment) and so I borrow audio books from my library. I often try to get the print copy as well as the audio so that I can switch between the formats when my eyes are tired. If I had to choose a specific place, it would be on my squishy sofa in my cosy home with a big pot of tea, a fluffy jumper and a blanket.
Which three books would you recommend to primary/ secondary school aged children and why?
Three?! Good heavens, there is absolutely no way I could possibly answer this question. This answer would be different for each child. I'd need to know what the child does for hobbies, what they like to watch on TV, what games they play and what sort of person they are before I could come up with a list of books they might like. I could give you a list of authors for children that I think should be in every school and public library, but that would also be huge and I wouldn't want to pick out just three.
Finally: what does reading for pleasure mean to you?
Reading for pleasure made me, and saved me. It showed me a world that was different from the one I occupied, and showed me possibilities. It allowed me to dream, and allowed me to hope that dreams could become realities. Sorry, I can't do that in one sentence, it's too big, and words matter.