Today we welcome children's author Kate Thompson into The Reading Realm to tell us about her new picture book Superheroes Always Fight Back… Or Do They? which is published by Welbeck and illustrated by Clare Elsom.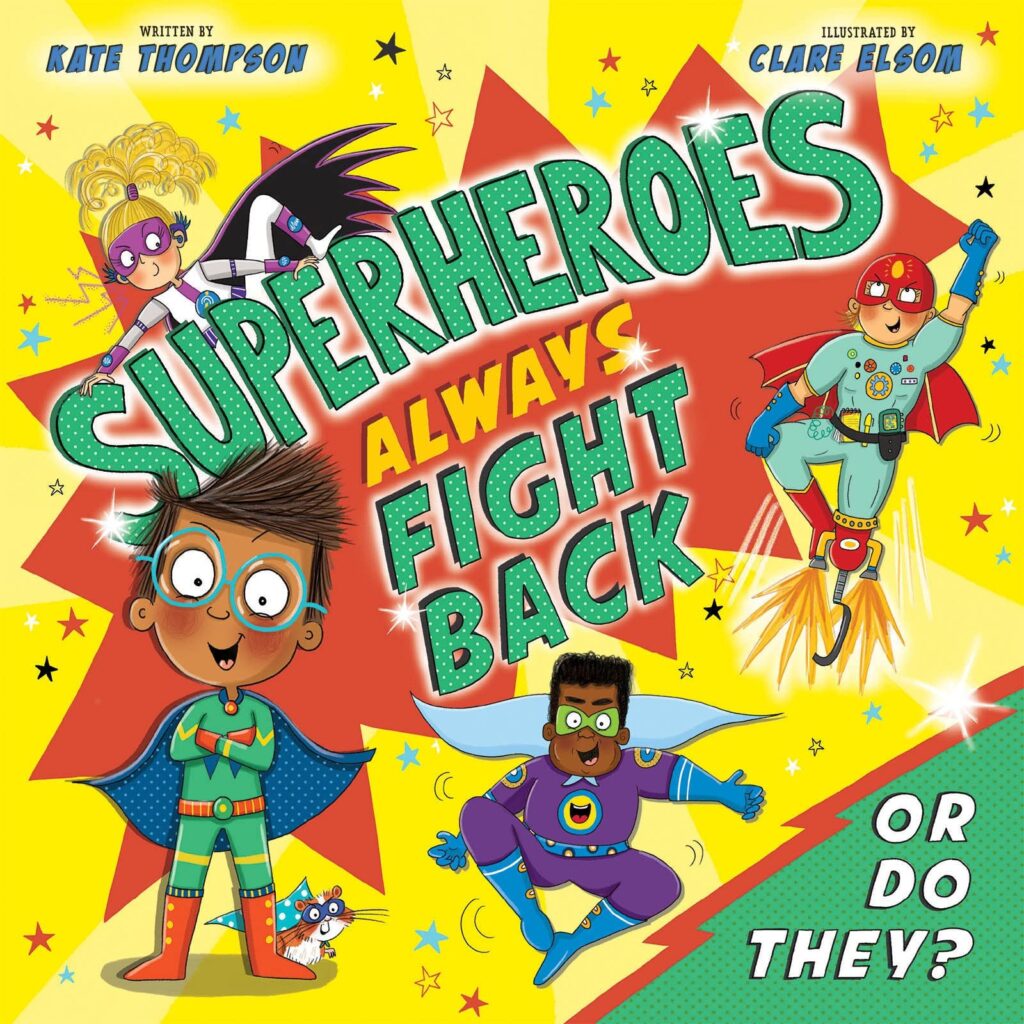 Tell us about your new book!
Superheroes Always Fight Back… Or Do They? is the second picture book I've created with the brilliant illustrator, Clare Elsom, the first being Superheroes Don't Get Scared… Or Do They? which was released in September 2020. While our first picture book focussed on normalising fear and celebrating everyday bravery, Superheroes Always Fight Back celebrates the incredible power of kindness and empathy. And for fans of the quirky superheroes featured in the first book, there's good news – we've created a whole new cast of superheroes for this one!
Name three things which inspired this story
My personal ethos
I've always tried to live my life by choosing to be kind wherever I can and I am raising my own children to be the same. We cannot control how others behave so I truly believe that if we want the world to be a kinder more loving place it has to start with us. However, it isn't always easy to make this choice, so I wanted to write a story celebrating the strength it can take to stay true to yourself and choose kindness and empathy even in the most difficult of situations.
Without giving too much away, the inspiration behind the superheroes' solutions to the baddies' various behaviours in the book comes from my experience as a parent. I think every parent will be familiar with the exhausted post-school/nursery meltdown, the hangry (hungry/angry) grumpiness, or the temper tantrums that happen when young children feel out of control or ignored. These experiences have reinforced to me that what might be labelled as 'bad behaviour' is often just a sign that the child needs a little extra help in the moment, as we all do from time to time.
The inspiration for the general theme of the power of kindness came, in part, from the pandemic. During those awful months communities came together and, through simple acts of kindness, normal everyday people made a huge difference to those who were struggling. Superhero books and movies tend to focus on physical powers, like strength and speed, but I wanted to emphasise to children that these aren't needed to make a difference – that kindness and love have the power to change the world and that we all have this power inside us just waiting to be used.
Share with us your favourite illustration and explain why it's your favourite
The illustrations are all so wonderfully detailed, but my absolute favourite is the scene with Super SoundWave on spread nine. Super SoundWave is a very special superhero for me because she wears hearing aids, called 'Ultra Hearing Hoops' in the book. I have been deaf in my right ear since I had mumps at four years old, so it's been a dream of mine to feature a character with hearing loss in one of my books. I don't wear a hearing aid as my hearing loss is complete, but I made sure to consult with my eight-year-old's best friend who wears hearing aids to make sure that they were accurately represented in the illustrations. I also really love this spread because it's true that simply listening to someone who feels ignored and overlooked can have a profound effect.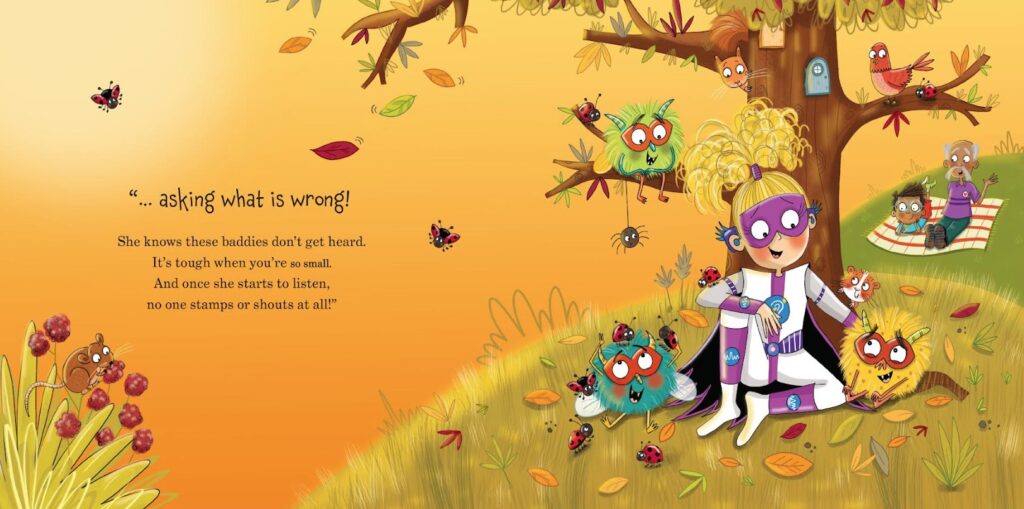 Recommend a local independent bookshop for us to buy it from
It's too tricky to recommend just one! If you're ever in Bognor Regis, the wonderful Heygates Bookshop in the railway station is an absolute goldmine of books, both used and new for children and adults. I'll be making sure they have a few signed books available for anyone that pops by.
The Ivybridge Bookshop in Devon, Stories by the Sea in St Ives, and Write Blend Books in Liverpool are all fantastic bookshops that have been hugely supportive of the first book. But please do order from any local independent bookshop – even if they don't have it in stock they can almost certainly order it for you.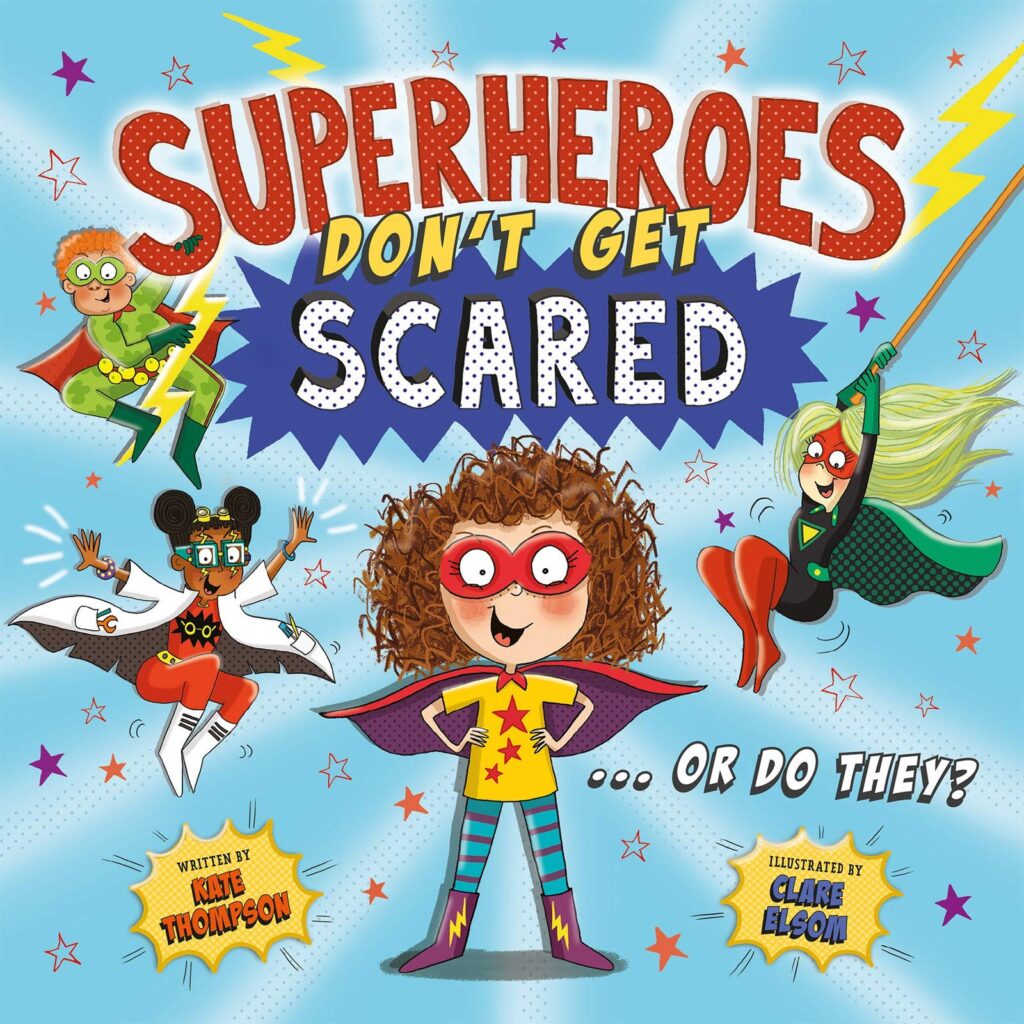 Tell us what you hope young readers will learn from the book
Superheroes Always Fights Back… Or Do They? is structured around Arthur, a young boy who goes to his Grandpa for help when a neighbouring child is mean to him. Although it's impossible to fully address all the complex issues surrounding bullying/negative behaviour in one picture book, I hope that the story will serve as a launching point for conversations between young people and their grownups on this topic.
I hope too that it will help children to practice empathy by thinking about why others may act in a certain way, and realise that while we cannot control the way that others behave, we can control how we react to that behaviour.
But most of all, I'd love children to feel empowered to celebrate their own kindness, to know that kindness is cool, kindness is brave and that kindness really is a superpower.