Today children's author Fiona Barker pops into The Reading Realm to talk to Ian Eagleton about her fabulously festive children's book THE BIG CHRISTMAS BAKE, which is illustrated by Pippa Curnick!
The Big Christmas Bake is a funny, lively romp through the twelve days of Christmas, taking the elements of the popular carol, and weaving them cleverly into the ingredients for a Twelfth Night Cake.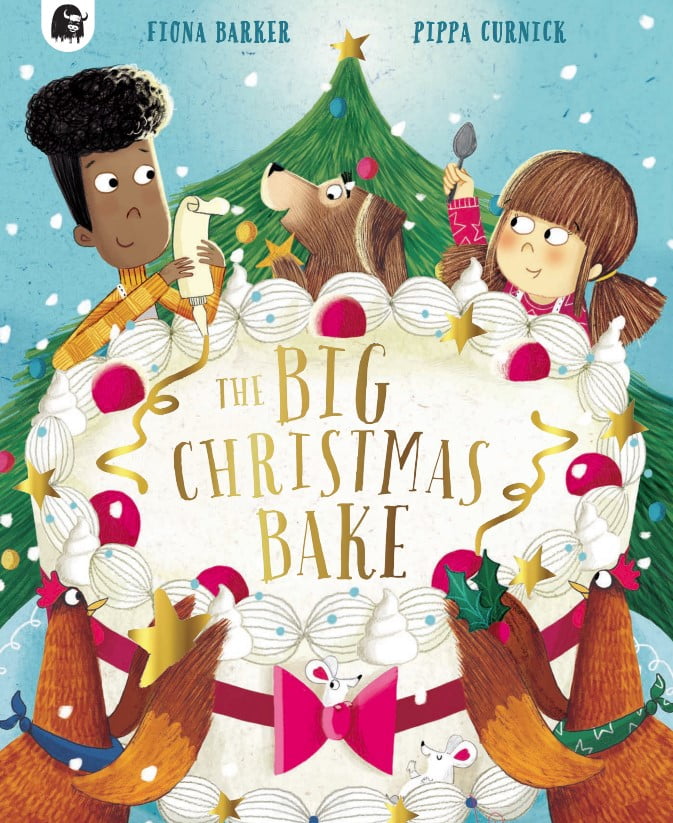 Tell us about your new book THE BIG CHRISTMAS BAKE!
This is a rhyming romp, riotously illustrated by Pippa Curnick.
Name 3 things which inspired this story!
The Twelve Days of Christmas
Each Peach Pear Plum
The Great British Bake Off
Share with us your favourite spread and explain why it's your favourite!
My favourite spread is day 11 where the pipers are piping! It was the idea that sparked the whole thing. Not the pipers you might be expecting!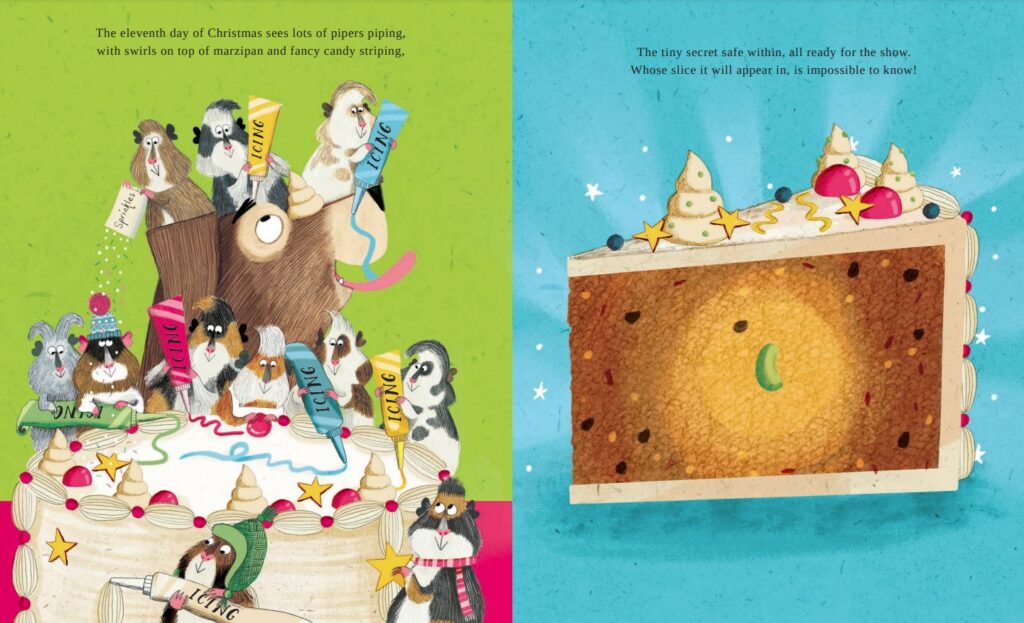 Can you recommend a local bookshop we could buy your book from?
My locals – Fourbears Books, The Alligators Mouth and The Little Bookshop, Cookham (can I have 3?!)
Tell us what you hope young readers will take from THE BIG CHRISTMAS BAKE?
Giggles and a cake recipe!