Today children's author and illustrator Emily Gravett joins Ian Eagleton in The Reading Realm to talk about her latest picture book 10 CATS!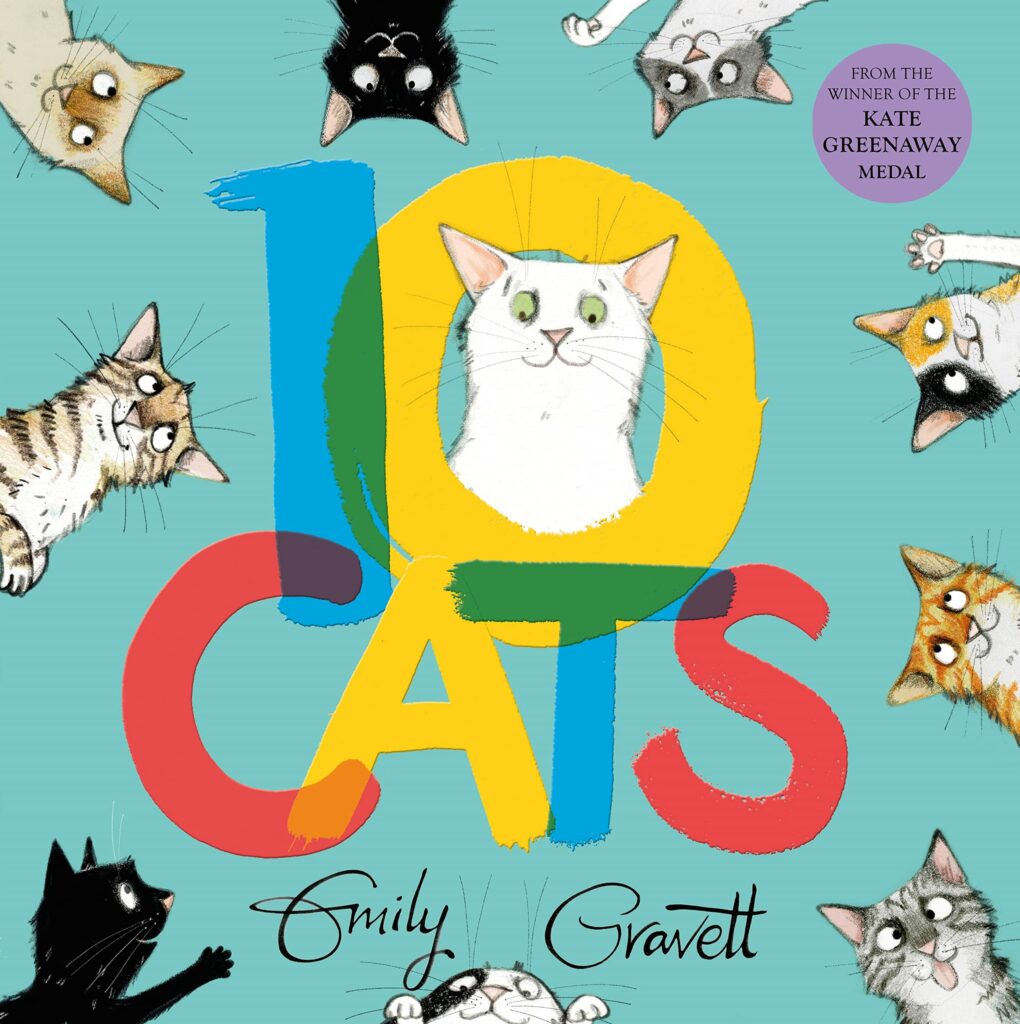 Without giving too much away, can you tell us about your new book 10 Cats?
10 Cats was a joyful book for me to make. It's full of cats and colour. I hope that if you like either of those things, it's a book that you'd enjoy.
I loved that all the cats are so mischievous and full of character! Did you do lots of observational drawings of cats to capture their likeness? What was your illustration process like?
Unfortunately, I didn't have any real kittens to draw, so I resorted to watching lots of cat videos online and drawing from them. It helped that my friend's cat had just had kittens, and she kept sending me lovely photos. My process to draw the kits, was to just keep sketching again and again until each one felt right. I started off with very small drawings in my sketchbook, which grew and got more detailed as I worked out the story.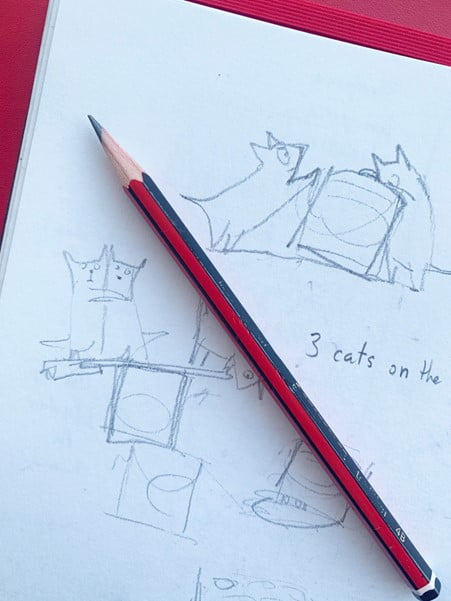 There's so much to look at and enjoy in the book! Do you have a favourite illustration you can share with us?
On one page, the grey tabby kitten gets down on its stomach, and makes a 'paint angel'. It really made me laugh drawing it.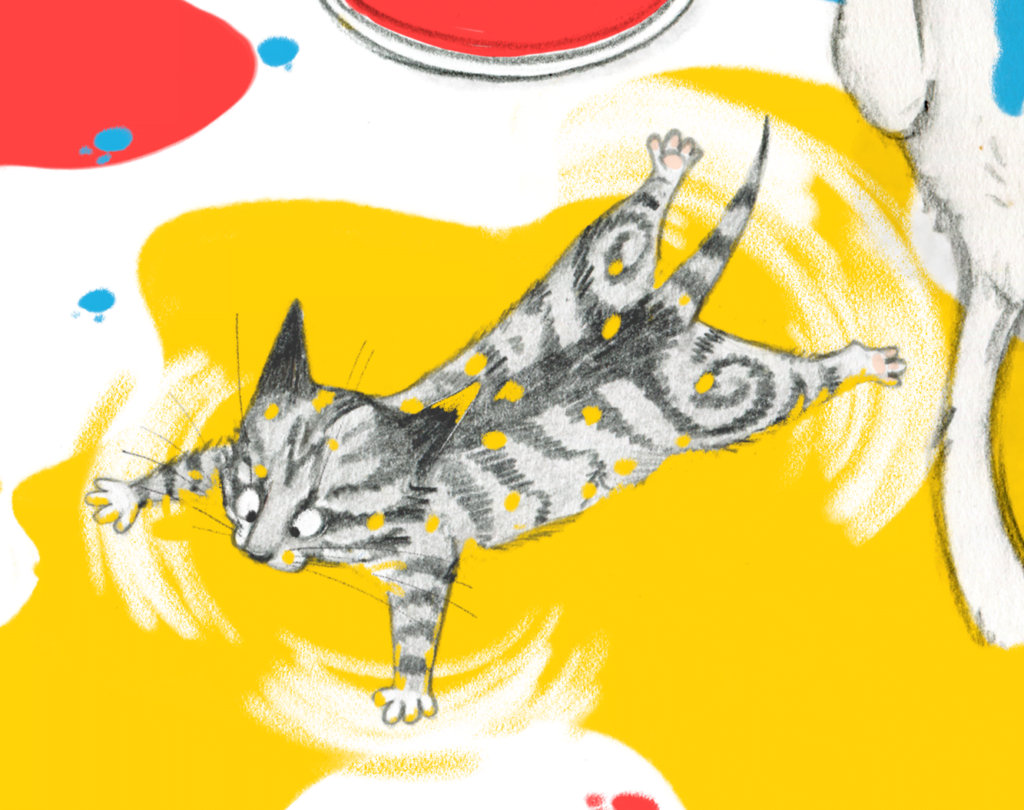 What were the challenges of creating this book and how did you overcome them?
My main challenge with 10 Cats was to fit everything on the page in a way that still made counting the cats possible, and to make sure that each cat had its correct colour dots, spots, and splats!
How would you say this book is similar to another of your wonderful books Old Hat? How is it different?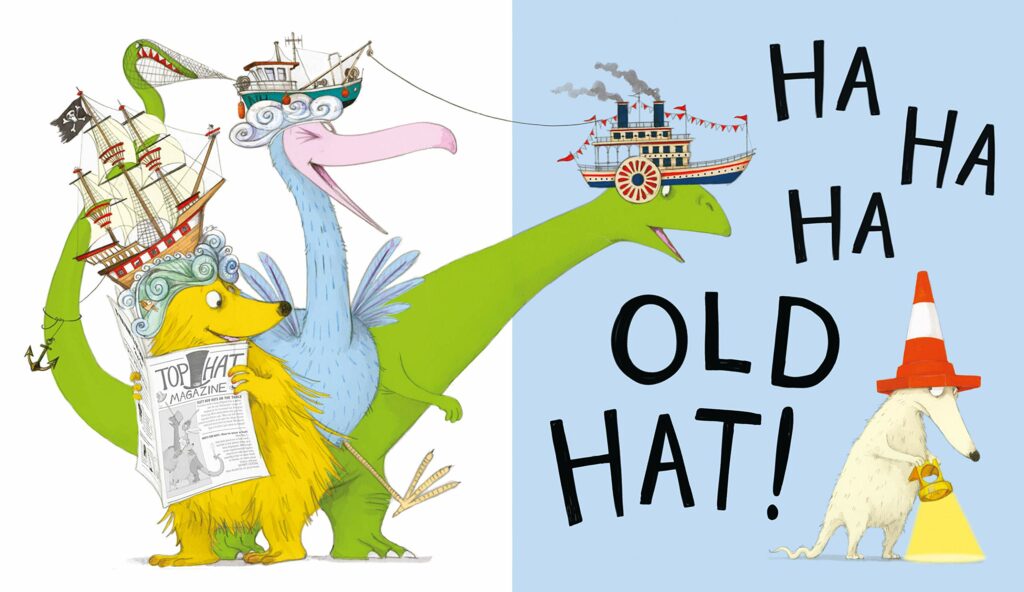 I think the only real similarity between 10 Cats and Old Hat is the use of bright colours. 10 Cats focuses on simple themes of counting and colours, and is asking the child to identify individual kittens, and helping them to understand that one cat can fall into two different categories. There are maths concepts, but ones that can bleed into wider discussions.
Old Hat is about the main character's (Harbet's) discovery that he doesn't need to follow the crowd to be happy.
Finally, can you describe 10 Cats in three words?
Cats, Colours, Counting.