We're thrilled to welcome Benjamin Dean into The Reading Realm today to talk to Steph Elliot about his new book The Secret Sunshine Project!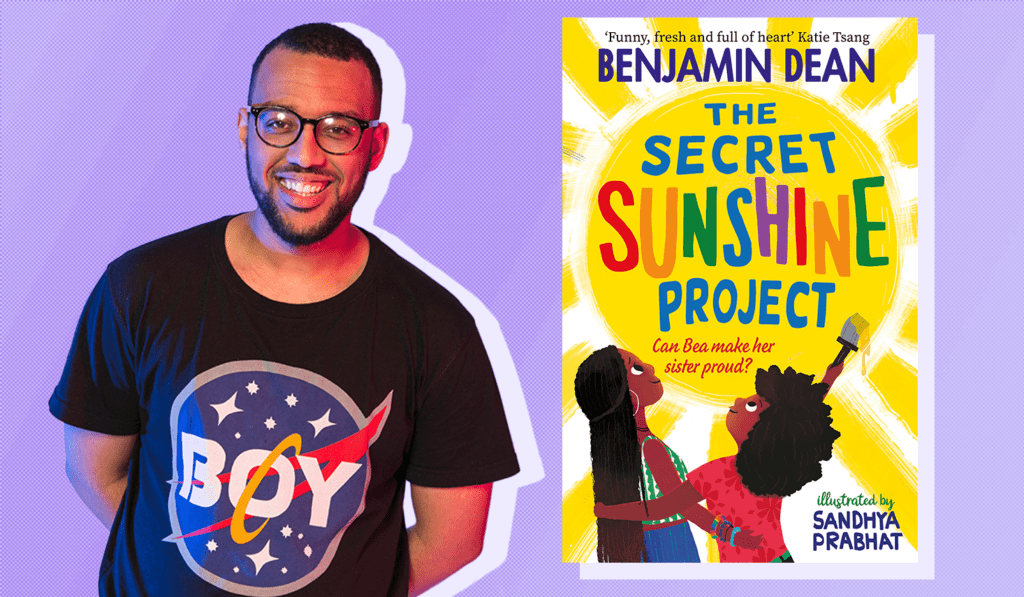 Without giving too much away, can you tell us about The Secret Sunshine Project?
The Secret Sunshine Project follows 12-year-old Bea and her family, who spend a magical day at London Pride after her older sister Riley comes out as a lesbian. But one year later, Bea's family are living under a grey cloud following the passing of Dad, and they're left with no choice but to move to the countryside to live with Gran for the summer. Determined to put a smile back on her sister's face, Bea decides to bring Pride to the sleepy village of St. Regent's Vale, even if she has to go up against the mean and much-feared town councillor, Rita Ruckus, to do so…
What inspired you to write this book?
When I was growing up, I often felt a little isolated and alone, especially when I realised I was gay. I didn't have any other gay friends, and I didn't know anything about Pride until I was much older. Coming from a smaller place, I started to think how much it would've meant to me to see the magic of Pride closer to home and I wondered what it would take to create one of your own. The seed of the idea started to grow from there, and The Secret Sunshine Project was born!
If you had to describe each of the characters in a couple of words, what would they be? Who are you most like?
Oh, a tough one! Okay, Bea is definitely determined and will do anything to make everyone else happy, even if it means burying her own feelings. Riley is a moody teenager who feels more alone than ever and has mastered burying her feelings so she doesn't have to speak about them. Mum is super protective and loving. Gran is fierce and isn't scared of anyone. Rita is hateful and bitter. And Buttercup, who appears in my first book Me, My Dad and the End of the Rainbow, is as fabulous as ever. I would say I'm definitely most like Bea, but I was definitely Riley when I was a teenager…
How is The Secret Sunshine Project similar and different to your debut Me, My Dad and the End of the Rainbow?
Obviously both books share the core theme of Pride bringing family and friends together, as well as exploring LGBTQ+ identities, acceptance and empathy. But I would say The Secret Sunshine Project is much more about finding light in a dark place and how grief can affect us differently.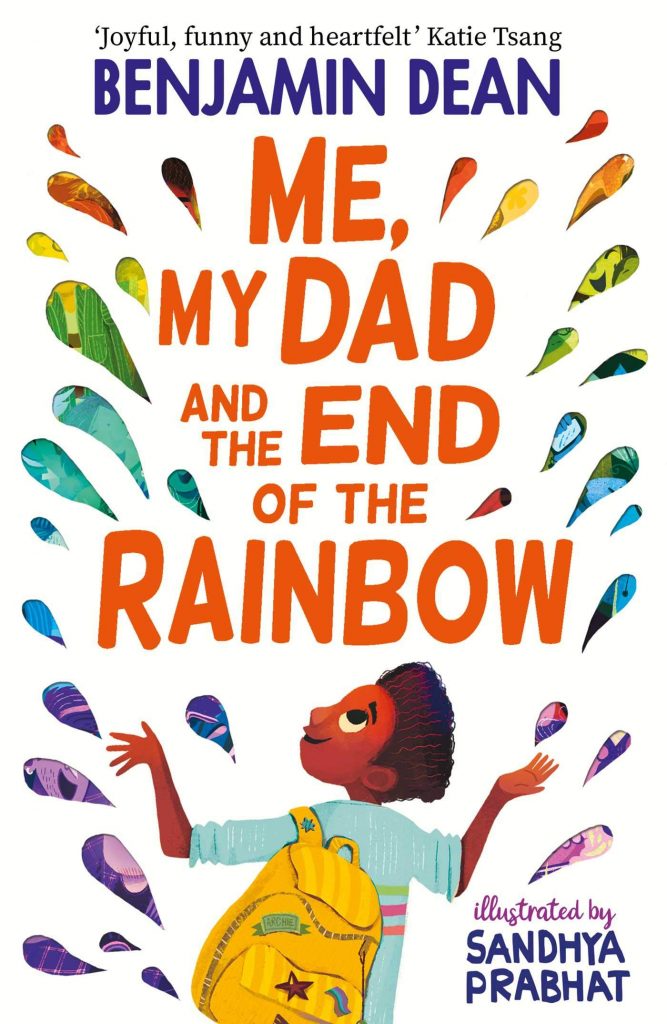 Why is writing books with LGBT+ characters important to you?
Writing LGBTQ+ characters is so important to me because I didn't feel like I was seen in that way when I was growing up. The absence of those characters in my favourite books, TV shows and movies made me feel othered and like my identity was something to be ashamed of. Being able to write these stories now makes me feel like I'm righting some of those wrongs and giving back to anybody growing up who might relate to my younger self in one way or another.
This book is going to mean an awful lot to an awful lot of people. What advice do you have for young LGBT+ people trying to navigate the world today?
Find your family. Not the one you're given, but the one you get to choose. Friendships can be so vital to queer people and it helps you to live a life that is authentically yours rather than one you have to dim down for the sake of other people.
What do you hope people take from this story?
I really hope people are taken on a journey of happiness, both lost and found. Writing this story broke me a little bit, and then put me back together in the best way. There are high moments, there are low moments, and I hope the reader is able to see that sunshine can always be found.
We always love a recommendation here! Is there a book you can recommend that you've enjoyed recently?
I'm currently reading The Edge of the Ocean, the second book in the Strangeworlds Travel Agency series in preparation for the final instalment, The Secrets of the Stormforest, which comes out later this month. I absolutely love LD Lapinski's writing and the adventures of Flick and Jonathan.
Finally, can you describe The Secret Sunshine Project in three words?
Pride creates family.