Today we are DELIGHTED to invite award-winning children's poet Neal Zetter into #TheRealm to talk about his new poetry collection of raps and rhymes WHEN THE BELL GOES!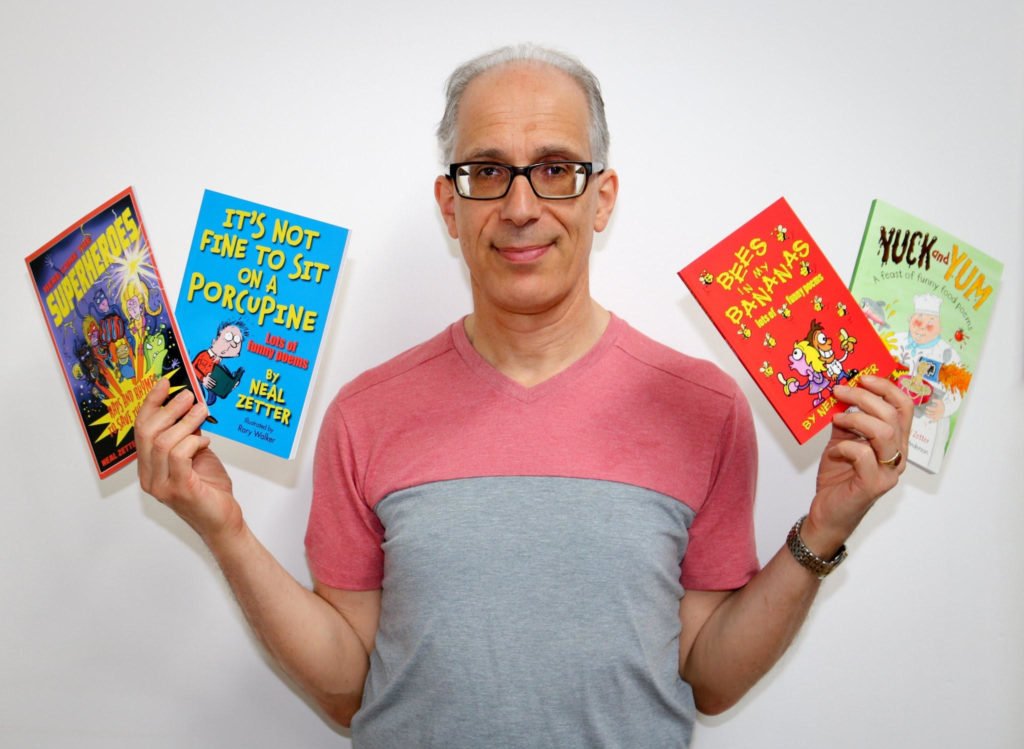 Can you tell us about your new poetry book When the Bell Goes?
Sure! It's a themed collection, packed with around 50 new poems of mine about school days and growing up. Most are funny but a few are more serious, most rhyme apart from a couple, and there's an original joke or wacky fact to accompany each poem. The ideal age of the reader will be 7-12 (KS2/early KS3) but younger children will enjoy the poems being read to them even if they can't read them themselves.
What inspired this collection of poems and how long did it take to put together?
Like most of my books it's taken about a year's actual work from concept to delivery from the printer. However there has also beenan additional year when nothing much happened with it due to the the pandemic. This has been the case for most books during that time so, like mine, they have been published a year or so later than expected.
The poems in 'Bell' are nearly all personal/autobiographical (like most of my poetry) although, as ever, I have tried hard to write them in such a way that all readers can relate to them. Despite the many years between myself and my young audience, I think not too much has changed and schools and experiences of growing up are largely the same.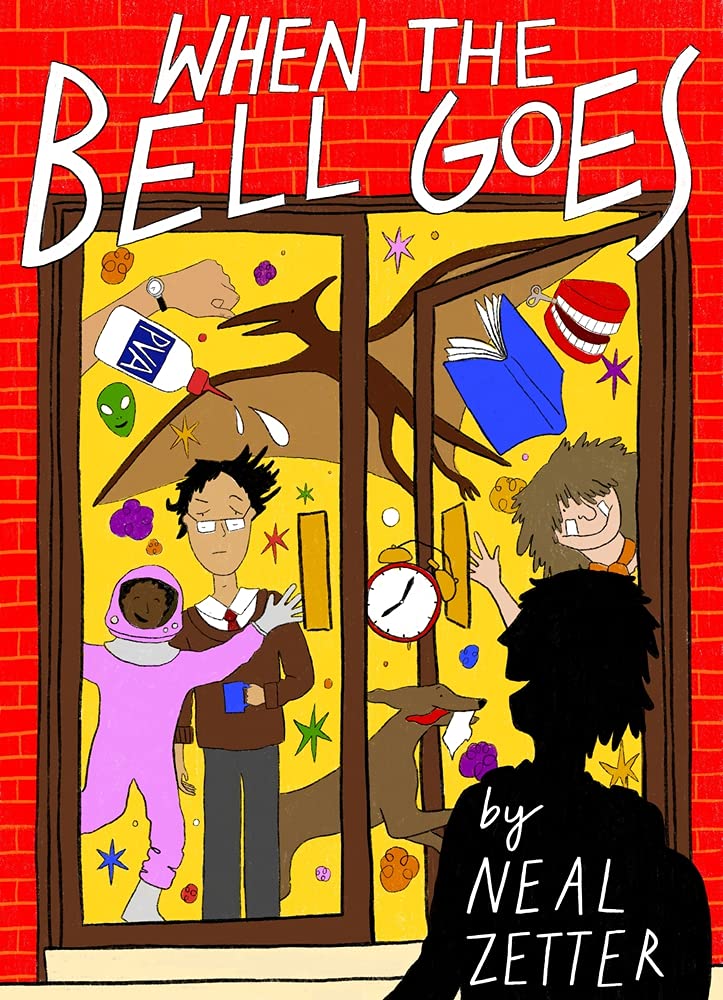 Do you have a favourite poem in the book?
I've been touring the book around many London libraries and summer holiday schemes during August and my favourites are always the ones that my audiences enjoy most – the two that have been going down best and with the most laughs are here and here!
Both are interactive with the audience having to call things out and join in so it's been great to hear the children and adults doing just that when I have performed them.
Can you give our readers a simple template or structure to use for writing their own school themed poem?
Like all performance poets I use repetition a great deal in my writing and repeated lines or phrases are always a good start point for a poem. For example here's an excerpt from the poem 'Lists' featured in the book (creating lists of things was a favourite wet play activity in my class):
A list of my most favourite films
A list of sweets to eat
A list of must have computer games
A list of top ten books to read
A list of presents for Dad's birthday
A list of winners of the World Cup
A list of Kings and Queens of England
A list of what I will be when I grow up
Of course poems don't have to rhyme and, as I see so many poems in my workshops spoilt by awful rhyming, I encourage non-rhyming when in schools. So maybe a non-rhyming version of the above will be easier
And this one, that doesn't rhyme, also works well as a template. It's called 'Good Morning' inspired by children's creative and humorous responses to the register being called. Again, this is only an excerpt:
Good morning Daniel
"Here Sir!"
Good morning Colette
"I'm NOT here Sir!"
Good morning Aaron
"Bonjour monsieur!"
Good morning Darshan
"Ill with chicken pox Sir!"
Good morning Fiona
"Still in Australia Sir!"
Good morning Victoria
"I am present, in attendance and ready to work extremely hard Sir!"
Good morning Heema
"Just been sick Sir!"
Good morning Rosa
"Konnichiwa Sir!"
Finally, how did you feel when you saw the illustrations and artwork by Emily Ford for the first time?
I was (and still am!) very excited about the fresh and contemporary look of the book as it has some wonderful illustrations alongside each poem by the amazing Emily Ford, a young illustrator I've not worked with previously but am so glad I have now. The cover is especially eye-catching and colourful and that's vital in trying to sell the book!
Thanks Neal for joining us today!