We're thrilled to welcome Gemma Fowler into The Reading Realm to talk to Ian Eagleton about City of Rust!
Railey dreams of winning the drone races with her bio-robotic gecko friend, Atti.
But when a bounty hunter crashes their biggest race yet, the pair are forced to flee to the feared Junker clans who mine the rubbish orbiting the Earth. Rescued by a couple of Junker kids, they discover a danger bigger than anything they'd imagined – but can three kids, a gecko and an ancient computer save the world against the huge trash bomb (and its power-crazed creator) threatening to destroy the world?
In this fun, original and thrilling middle-grade debut from Gemma Fowler, think Star Wars meets Wall-E in an ecologically-themed mystery adventure – sci-fi for a new generation!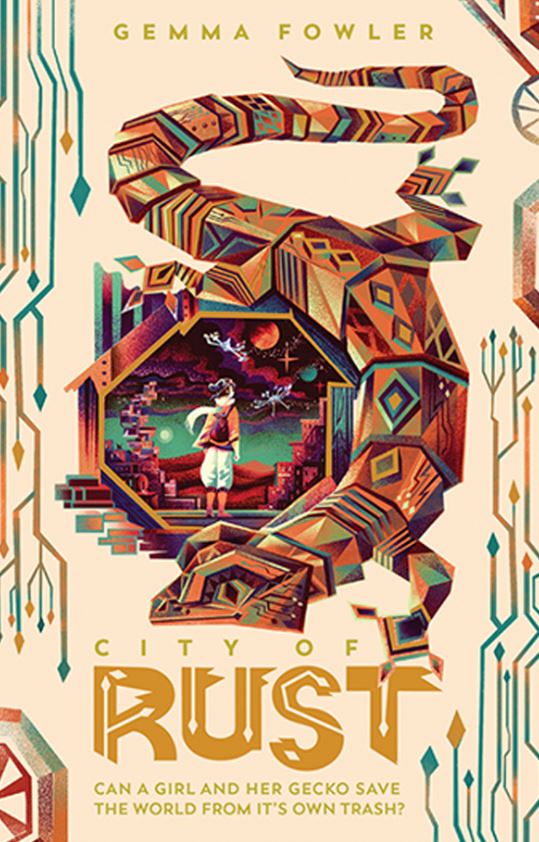 Firstly, welcome to The Reading Realm! I wondered if we could start with you introducing yourself and telling us about City of Rust?
Hello! I'm Gemma Fowler and I'm the author or City Of Rust.
City of Rust is a sci-fi mystery adventure set on a future Earth that has become so overwhelmed by rubbish that we've decided to push it all out into space (just… gross). It follows the story of engineer Railey, and her bio robotic gecko friend Atti, as they compete in the drone races in the recycled city of Boxville. But their hopes of winning are dashed when a bounty hunter chases them out of the city and up into the sky, where gangs of Junkers mine the band of rubbish around the Earth called the 'Soup'. It's here, with the help of a gang of Junker kids, Railey and Atti learn of a dangerous secret hidden within the rubbish in the 'Soup' – a deadly trash bomb is headed for the Earth, and only they can stop it.
I wanted to write a fun adventure that also talked about themes surrounding the environment, STEM and the power of friendship.
The cover is by the amazing Karl James Mountford, and definitely deserves a mention here too. It's so beautiful!
What was your journey like to getting an agent and publisher?
I consider myself to be very lucky that I managed to get an agent and publishing deal for my very first novel (a YA sci fi thriller called Moondust). Which sounds pretty simple but the submissions process (and the HUNDREDS of rejections) was still pretty painful, and longwinded. Nothing is done quickly in the world of publishing! One of the funny things about being an author is that you are constantly refreshing your emails in the hope of (any!) news!
What does a day in your life look like when you are working on your children's books?
Ok, I'm going to talk about my IDEAL day. If I have a deadline approaching my day is basically just tapping away at the keyboard until my fingers hurt and making a million coffees, which is boring to hear about. But my ideal writing days are like this:
It starts with coffee, and a walk. I need to move my body to wake up my lazy brain (the coffee also helps!). Then I'll refresh my emails a few times before getting on with my writing goal for the day (if I'm drafting, this is usually between 2000 and 3000 words, or editing about 50 pages). If I'm on track (we're talking about an IDEAL day here, remember), I try to find time to do something other than staring at a screen in the afternoon, another walk, or half an hour reading, or drawing. I find getting away from my desk is best for coming up with new ideas and solving plot problems. Then I'll refresh my emails again and settle down to watch The Chase. I AWAYS watch The Chase! Ha.
What is the editing process like for you? What does it involve? What did you have to edit out of this book to make it work?
I think all authors have a love/hate relationship with editing. When I'm drafting if wish I had the structure of editing, and when I'm editing I wish I had the freedom of drafting. Fickle creatures we authors are!
There is a satisfaction that comes from the editing process though. I can't remember which author said it (it wasn't me), but they likened the process to carving a statue – the first draft is a lump of granite, then with each edit the shape and form begins to emerge. I think that sums it up perfectly.
I always miss the characters I have to edit out. There are lots of really fun Junkers and drone racers that didn't make it into the final edit of City of Rust. I do miss them, but I know their characters will pop up again, in other forms in other stories.
What's the best thing about being a children's author?
Being able to share whole worlds with readers. I'll never get tired of people saying they liked a certain character, or wished they could taste a certain food, or that quote certain lines from the book that they liked. I just think… Wow, I made that up, this is crazy!
Did you have a favourite story when you were younger?
I remember reading Iva Ibbotson's The Secret of Platform 13 a million times, and a book that I think was called the Gameboard Map (it's probably called something completely different!), which I've never been able to find again, about a strange world made out of board games. I also loved audio books, In particular the Narnia series.
What advice would you give to teachers about how to develop reading for pleasure in their classrooms and schools?
I'm sure teachers already encourage this, but I would let pupils know that there's no wrong thing to read. Comics, magazines, Minecraft manuals, it doesn't matter as long as you love reading it. I think the more you read, the more you crave reading, so any starting point is a good one!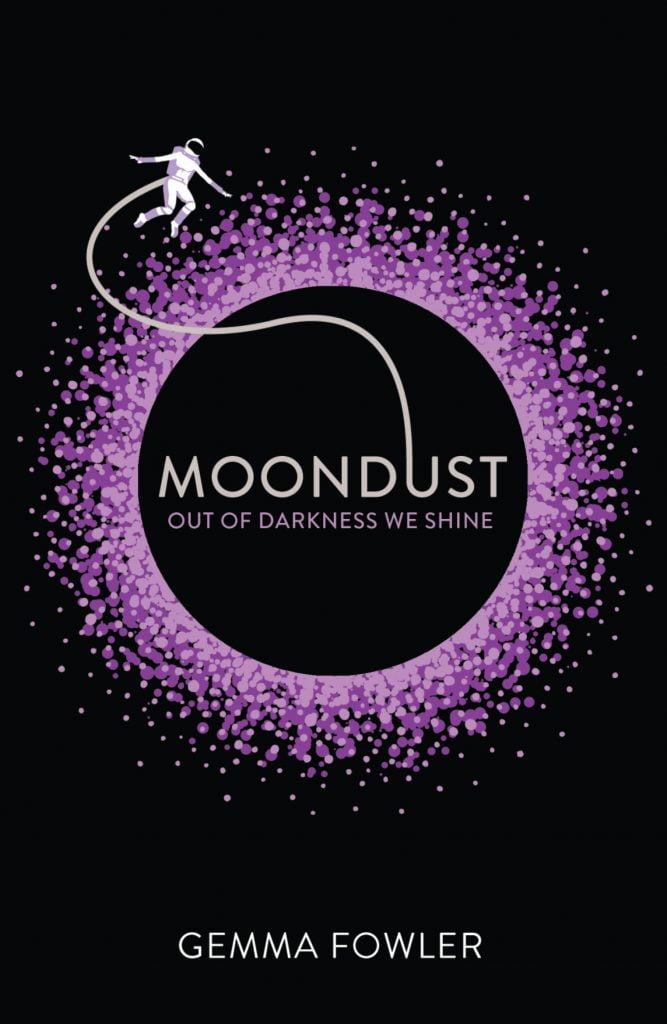 How would you envisage teachers using your book in their classrooms? What age group is it aimed at? Do any activities or ideas spring to mind?
I think the themes around waste, the environment and STEM are great general talking points for classroom discussion – I'd love for the book to instil a make-do and mend attitude. Can we look at rubbish and see what it can be remade into? How can be reused again, rather than just recycled? An art project (Care, one of the Junker characters, creates art out of rubbish) would be amazing!
The book also contains some heavy world building, so maybe getting readers to visualise things like Boxville and Glass City and the Sphereships would be great (I would also love to see what they come up with!).
Can you recommend a children's book you've enjoyed recently and one you're looking forward to?
I always bang on about a book called The Otherlife by Julia Gray. It's set in our world, but with a touch of Odin and Loki, heavy metal, and two of the most engaging characters I've ever read. I love it.
I'm about to delve into The Loop by Benjamin Oliver, a fellow Chicken House author. I've heard amazing things about it, and obviously love a bit of sci fi, so I'm excited about that!
Finally, can you describe your book City of Rust in three words?
Well this is easy because Chicken House always do that on the back of all their books. Ha! So, City of Rust says ORIGINAL SCI-FI ADVENTURE.
I think that's pretty accurate!