Today we welcome children's picture book author Catherine Emmett into The reading Realm to talk to Ian Eagleton about her new picture book, THE PET, which is illustrated by David Tazzyman…
Firstly, welcome to The Reading Realm! I wondered if we could start with you introducing yourself and telling us about THE PET!
Hello! My name is Catherine Emmett and I write rhyming picture books. My first book, 'King of the Swamp' illustrated by Ben Mantle, was released last year, and my next book 'The Pet', illustrated by David Tazzyman, is out on 13th May.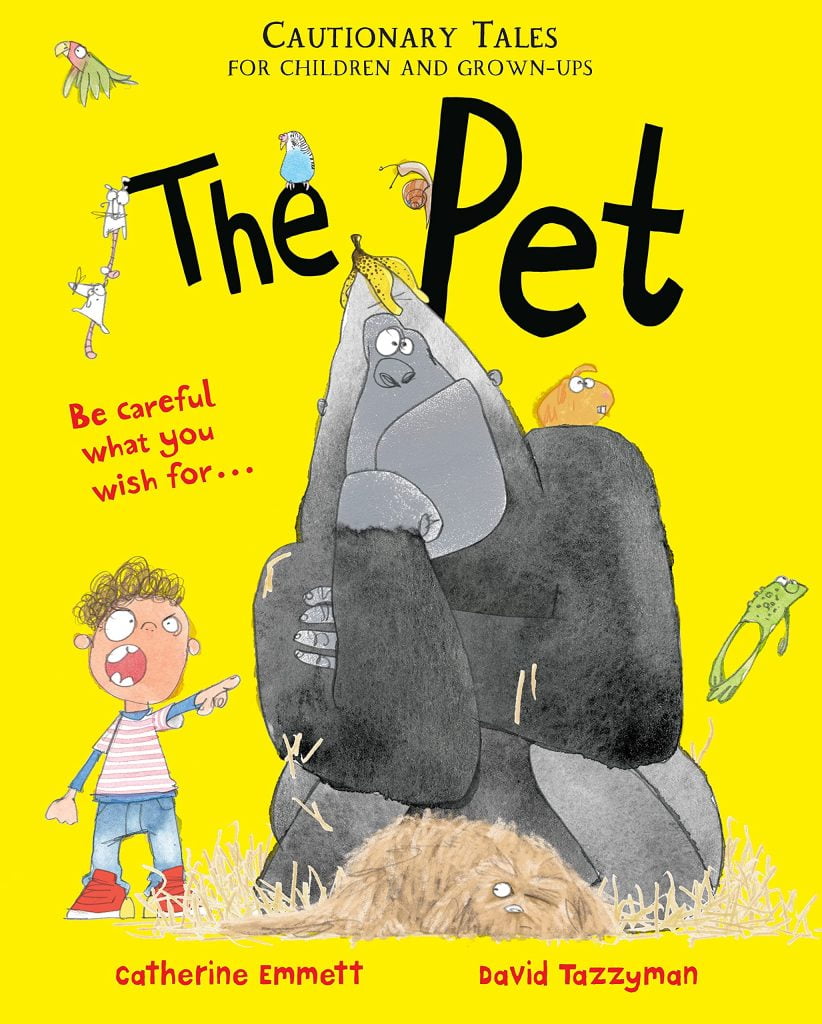 'The Pet' introduces us to the dreadful Digby David who decides that he wants a pet. Digby being Digby, he doesn't look after his guinea pig, and instead demands a bigger and better pet to outdo all of his friends at school. Digby's long-suffering dad buys him a dog and when that isn't good enough, he buys Digby… a gorilla! You'll have to read the book to find out if Digby looks after his gorilla properly or not…!
I was inspired to write The Pet, as when I was a little girl, more than anything else I really, really, really wanted a puppy all of my very own. My Dad worked overseas, so I wrote him a very long letter, outlining all of the things that I would do for this puppy and solemnly swearing that I would be the best puppy owner that there had ever been.
Well, my pleading eventually won him round and one birthday, I received a little puppy all of my own called Bob! And did I train him and brush him and walk him every single day? Well…. er…… let's just say that my Dad still reminds me about that letter to this day – though I promise I was nothing like Digby!
What does a day in your life look like when you are working on your children's books?
I have 3 young boys so my days are usually very noisy and quite chaotic! My writing has to fit around my kids, so sometimes that means writing in the car while they are at sports clubs, often that means writing in the evenings when they are in bed. I don't really do early mornings…
The flexibility of writing is one of the things that I love about it most – The Pet was written whilst on a family road trip around Cornwall.
What message would you, as a writer, give to children?
I'd tell them how terrible first drafts can be! I think children are always so worried about getting things right first time, that it's really important that they know that things can be improved. Whilst sometimes just sitting down and writing can create a great story, more often a story can be improved with a bit of structural planning and by going back later and tweaking it.
What's the best thing about being a children's author?
For me there are three best bits:
As I am a picture book writer, I'm super lucky to work with some really brilliant illustrators – the first time I see the illustrations is one of my very favourite moments! Seeing the images that your story has inspired is utterly brilliant.
My first book, which has an environmental message, came out last year and I've started to see how that is being used in classrooms – it has been really humbling to see some of the brilliant work that teachers and children have produced around the book. Seeing the brilliant displays has made me really emotional!
But my most favourite bit is reading the physical copy of my books to my kids for the very first time. They've always heard the words before, but their faces light up when they see it as a real live book!
Did you have a favourite story when you were younger?
When I was very little, I didn't really have a favourite book, as my Dad used to make up stories for me and my sister every night. He had a whole cast of characters who appeared in every story and I can still remember some of those stories, even decades later.
What advice would you give to teachers about how to develop reading for pleasure in their classrooms and schools?
I'd say to tell the parents how important it is. There is so much data about the importance of reading for pleasure and how it impacts on academic performance and general happiness. However, even the most engaged parents often don't realise how important it can be.
I'd love to see reading and books treated as rewards in school as sometimes they can be seen as a chore. My son absolutely loved being allowed to take a book to school to read as a reward for good behaviour. I also sometimes see teachers promoting lists of books that kids should have read by a certain age – while this can be good to improve range etc, I think it is important to sometimes just allow kids to read what they want. I loved reading series of books as a child and my favourite thing was starting the next book in a much-loved series.
Most of the time though, I am blown away by the knowledge and effort that teachers put into reading for pleasure – they really are the experts!
How would you envisage teachers using your book in their classrooms? What age group is it aimed at? Do any activities or ideas spring to mind?
The Pet is a picture book aimed at children up to 7/8 – so it is great for all KS1 kids. It's a Cautionary Tale in which we see what happens to the rather unpleasant Digby David when he puts his own wishes before the needs of his pets. I think the book could be used as a great starting point for PHSE sessions on appropriate behaviour. David Tazzyman's illustrations are brilliantly funny, so I think the children will love the book just for the pictures!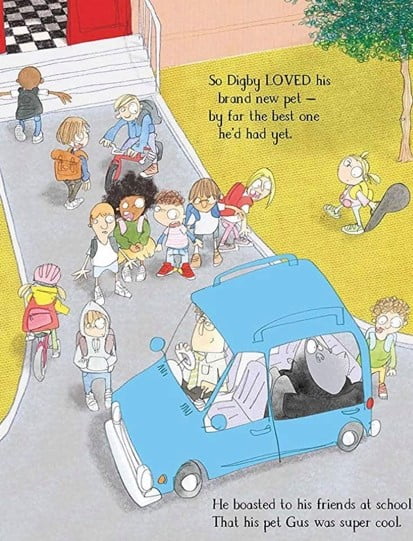 Can you recommend a book you've enjoyed recently and one you're looking forward to?
I'm currently reading 'Emmy Levels Up' by Helen Harvey and am loving it. It is based around a girl who loves gaming, but is having a really tough time with some bullies at school. I've already bought another copy for a friend's daughter who is having a difficult time at school, as I think it will really help her.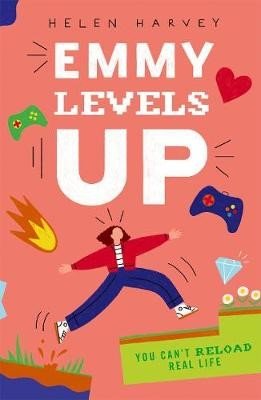 Finally, can you describe your THE PET in three words?
Funny, Dark and Twisted