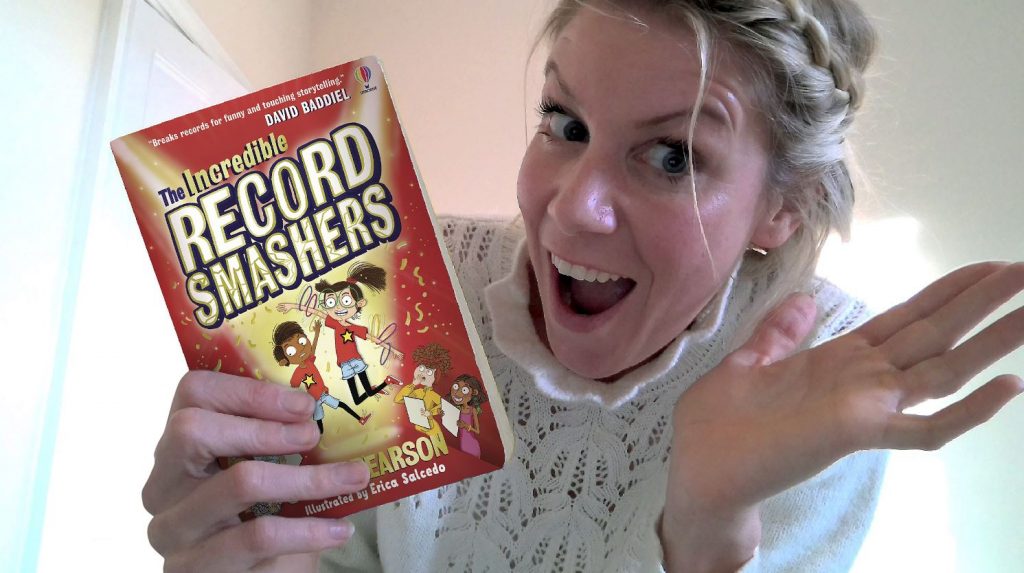 The Incredible Record Smashers is the second hilarious and heart-warming adventure from Jenny Pearson, author and primary school teacher. Her debut The Super Miraculous Journey of Freddie Yates was a Waterstones Children's Book of the Month, was shortlisted for the Costa Children's Book Award and is a 2021 Read for Empathy title.
The Incredible Record Smashers publishes on 29 April and it's already gathering rave reviews, including one from legend Frank Cottrell-Boyce who calls it 'funny and tender' !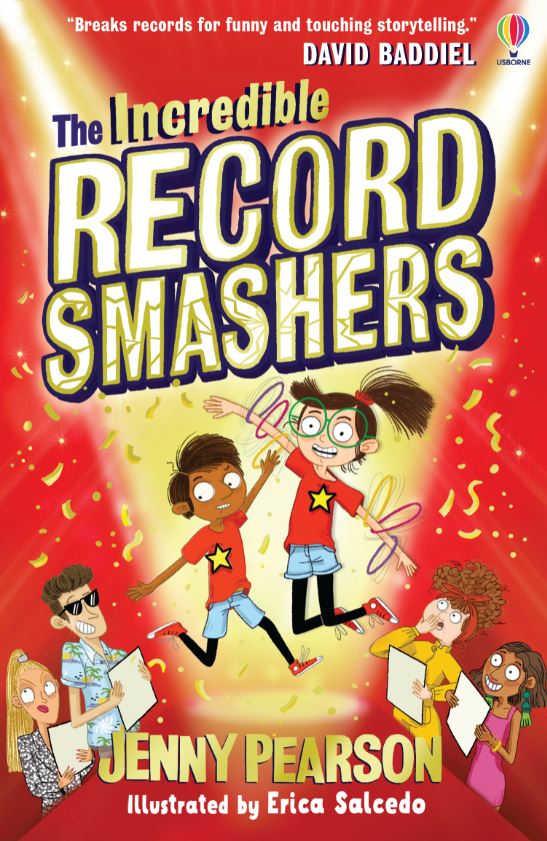 Lucy is a fixer of broken things. But there's one thing she can't fix and that's her unhappy mum. Until she comes up with an INCREDIBLE plan. Along with her best friend, Sandesh, Lucy is going to SMASH a world record. Because she's convinced that starry Paul Castellini – Record Smashers TV host and all-time crooner – is the answer to her mum's problems. But breaking a world RECORD when watermelons, kumquats, two baddies and a 30cm shatter-resistant school ruler are involved isn't quite as easy as Lucy thought. Can she learn that sometimes happiness doesn't come with a plan?
Jenny has written a guest post about her research into the incredible world of real-life record smashers!
RECORD SMASHINGLY INCREDIBLE!
Writing The Incredible Record Smashers was so much fun because I had to do some really brilliant research. Who would not love watching videos of men headbutting watermelons or launching themselves over hurdles in a snorkel and flippers? Exactly. Nobody.
Like Lucy and Sandesh, I spent many hours marvelling at the incredible, awe-inspiring and frankly, sometimes bizarre things that humans (and some animals) can do.
I am going to share with you some of my favourites so you can fall into your own YouTube hole for hours while you watch open-mouthed as….
A dog opens its mouth even wider and fits in six tennis balls!
How can you not be impressed by Finley the golden retriever who loves to swim, play fetch and do this?
A man touches his nose with his tongue for 14 minutes and one second.
Lukas Bikker of the Netherlands broke this record in 2020.
Don't question why. Just appreciate the talent. Or have a go yourself.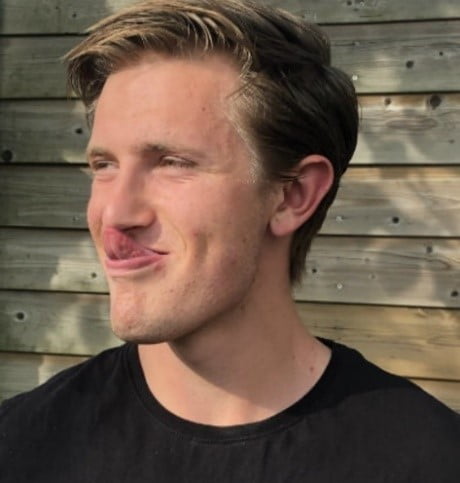 Another man balances a load of spoons on his face!
31 to be exact! As someone who is quite good at balancing a spoon on my nose, I could not believe this record when I saw it. I wonder if Dalibor Jablanovic is, in fact, magnetic. Or they have special spoons in Serbia. Either way, his record has stood since 2013.
Maybe because it is hugely challenging. Or maybe because no one else would think to try. Looks less painful than the record for the most clothes pegs clipped to the face which Lucy tries to break in The Incredible Record Smashers. (161 if you were wondering)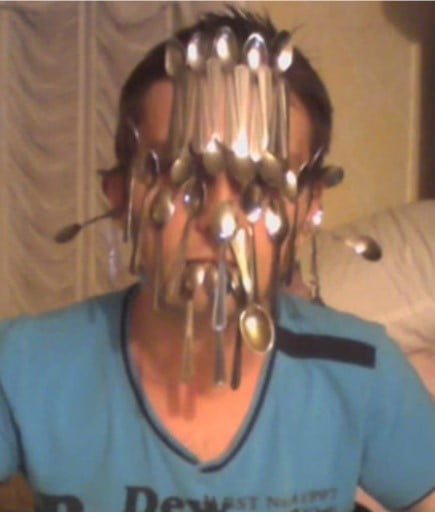 A llama jumps over a bar that is 1.13m high at Dogfest
Caspar the llama showed his canine friends who was the real talent in 2015. There is a video on the Guinness World Record website that shows how Caspar's trainer turned him into a record breaker if you have a llama at your disposal which you would like to train to high jump.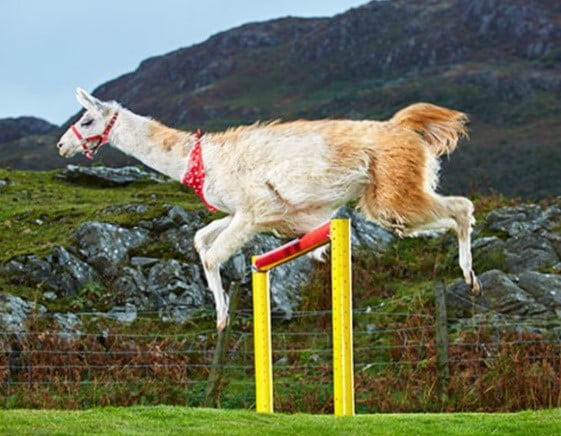 A teacher and her pupils wow the world with their online reading talents!
Yes! That teacher was ME and those pupils were the incredibly smashing kids of St Margaret's school in Durham, who for World book Day 2021, read The Incredible Record Smashers during an online reading relay. Sixty-two of us, all on our own devices battled against intermittent connection and broadband speed to read the first chapter of my book, word perfectly. Please do not go and try and break this record because it took A LOT OF EFFORT and we don't want to have to do it again. Okay?!