Today we welcome children's author Susanna Bailey into The Reading Realm to talk about her magical new book Otters' Moon…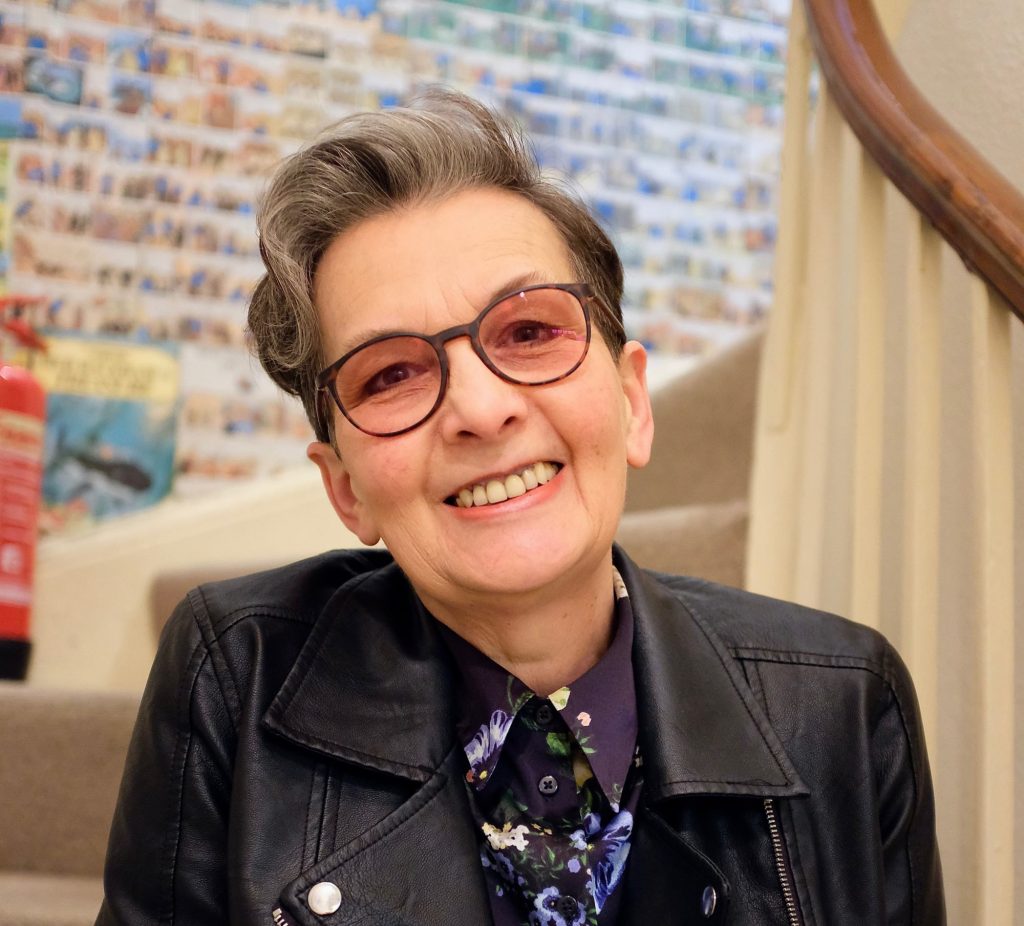 Without giving too much away, can you tell us about your new book Otters' Moon?
This book tells Luke's story. 'City boy' Luke, struggling to come to terms with his parents' divorce and his father's remarriage, finds himself spending the summer on a remote Scottish island, lonely, bored, and worrying about his depressed mother. To make matters worse, there is something in the air: something threatening about the island. Something he needs to know.
He meets Meg – a 'wild' island girl, and her bewildering grandfather, Seth, who live in a boarded-up boathouse on the beach. Seth is steeped in island folklore; full of tales of ghostly apparitions and monstrous sea-creatures. And strange warnings connected with the mysterious 'Otters' Moon'. For some reason, Seth's warnings are directed at Luke…
In the 'forbidden' Puffin Bay, Meg and Luke rescue an orphaned otter cub, Willow, still too young to manage alone. Caring for Willow begins to change things for Luke. But before long, he is fighting for his own survival, certain that there will be no rescue for him…
How is Otters' Moon similar to your book Snow Foal? How is it different?
Both books focus on real-life family situations, aspects of mental health in parents and the difficult feelings that can be part of these situations for any child. In writing them, I hoped to help young readers understand some of their own feelings, and to promote discussion, and empathy around all of this. But, of course, central to each story is the way that relationships with animals and the natural world can help us all. I have found this to be true in my own life, and there is a huge amount of evidence to support this now. Scientists even tell us that looking at the patterns of branches and leaves can put our brains into a peaceful state, almost as if we were meditating. And we all know about the special relationships between assistance dogs and their 'humans'…
The two books differ in that Otters' Moon has a fictional setting, and includes elements of mystery – even whispers of the supernatural – whilst Snow Foal is set on Exmoor and stays closely within the real world.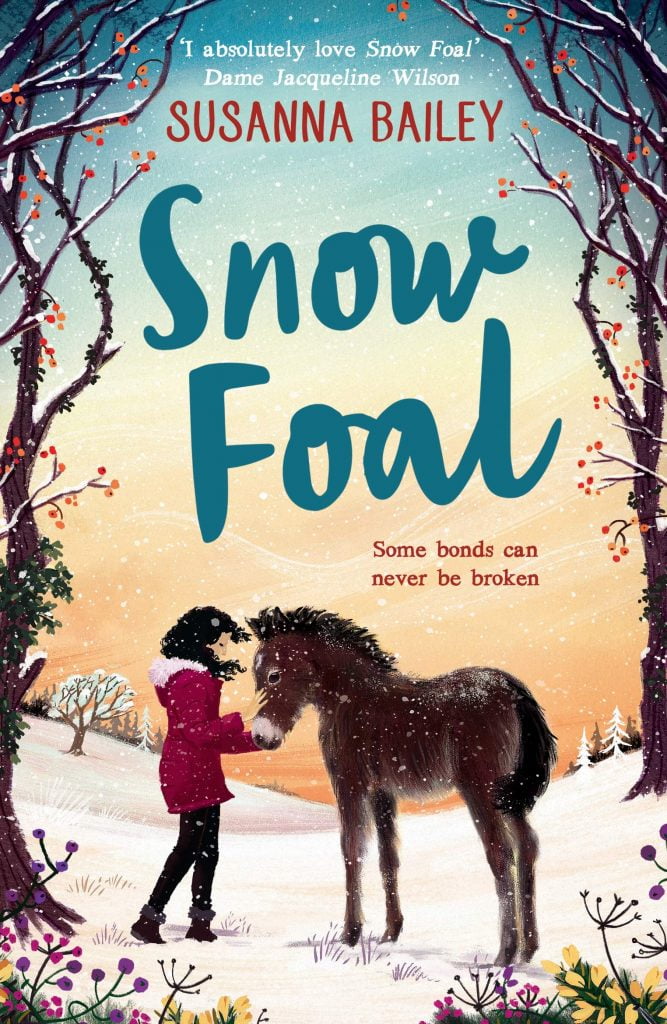 The setting of the remote Scottish island is very evocative! What research did you do for this?
Thank you! I really wanted to transport readers to Luke's island and to immerse them in the extraordinary contrasts and wonders that he discovers there. So, in creating my fictitious island, I researched several of the most remote and uninhabited real islands off the Scottish coast. I had a lovely time investigating breath-taking and sometimes spooky landscapes; weird or wonderful animal and plant life – like sneaky spider crabs that wear disguises when following their prey – and finding out about the vestiges of past lives on these islands. This was a treasure-trove: crumbling shepherds' cottages, mystical standing stones, ancient burial mounds, cave-drawings, and other Iron or Stone-Age relics. Then, while building the character and background of Meg's grandad, I learned about the Scottish island and seafaring legends that would have seeped into the bones of an island boy and fisherman such as Seth.
But I also wanted the various island landscapes to reflect Luke's feelings as the story progresses – his 'inner landscape' if you like. This is why we first meet him in the bleak, sunless bay where his holiday home sits, and follow him as he discovers, via Meg, very different parts of the island.
Luke is a great character! Is he based on anyone you know? Was it difficult to capture his voice?
Luke's voice came to me very clearly, in that magical way that can happen when writing. He felt very real and familiar from the start. I think his character and voice are inspired by many real children I've been lucky enough to know. Aspects of my four fantastic sons' personalities: their banter with one another and events in their childhoods are there. One of my sons plays the guitar, as Luke does. But there is also a blend of the personalities, emotions, and voices of many young people I've known, including those I met in my years as a social worker. But in essence, Luke is just, well, himself!
The relationship between Meg and her Grandad is very touching. Was this inspired by any of your own relationships with family members?
Partly, yes. I shared a lovely relationship with my own grandparents, and they always had so many stories of the past to tell, just like Meg's grandad, Seth. Also, very sadly, when in their eighties, one of my own parents became muddled and lost, a little like Seth. Through that difficult time, though, I learned that no matter how much had been forgotten, or buried, somehow, the love for me was still there, peeping through. I won't to say too much – in case I spoil the read for anyone – but love is the driving force behind old Seth's 'warnings'…
The children spend a lot of their time looking after Willow, an otter pup. Do you have a favourite fact about otters that you can share with us?
There are many different species of otter across the world, all fascinating and very clever. In the UK, we tend to see Eurasian River Otters, like Willow, in my book. They are wonderful deep-water divers. They have 'special powers' underwater that help them locate and capture river (or sea) creatures to eat; super-charged underwater eyesight, and long, super-sensitive whiskers that pick up tell-tale vibrations in the water (Their ears close over when they are diving).
The front cover by Keith Robinson is very magical! Can you remember how you felt when you saw it for the first time?
I was blown away! Keith has perfectly captured my imaginary island and the atmosphere of the story. Luke, Meg, and Willow are exactly as I saw them in my mind. It really does feel like magic to have them brought to life before my eyes in this way. When I first saw the cover, it took my breath away; brought a few tears to my eyes. I feel so privileged to have a cover-artist that is so talented and sensitive to my stories. I love this collaborative aspect of creating my books.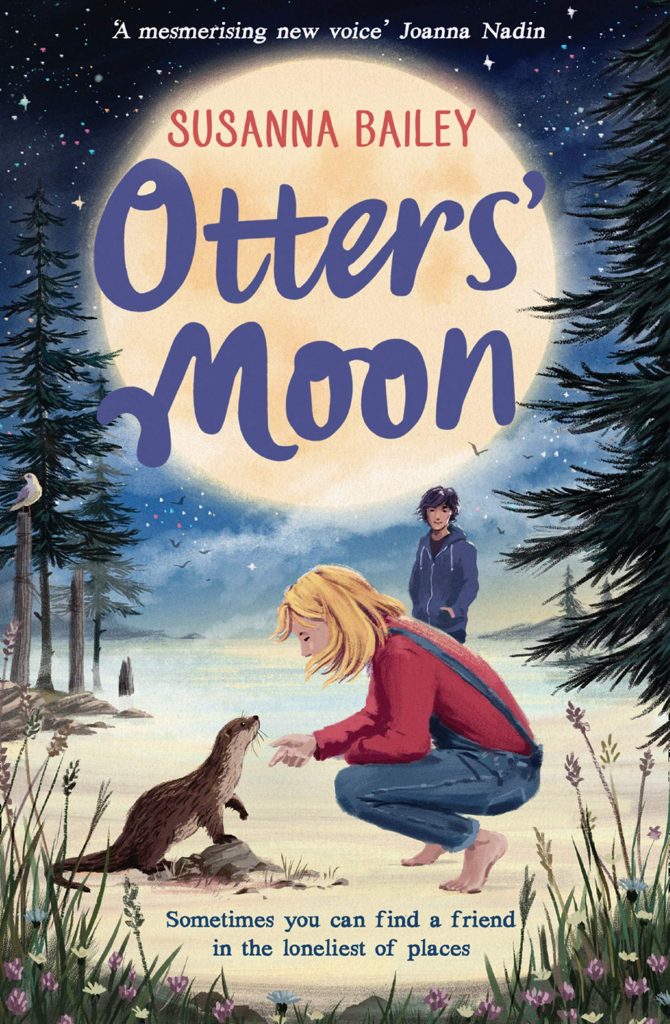 What do you hope your readers will take away from this book?
If Otters' Moon can simply be enjoyed as an exciting and mysterious island adventure, that is wonderful. But, as with Snow Foal, I hope that readers are reminded of the amazing ways in which animals and wild spaces can rescue and comfort us when we are struggling with difficult feelings. And if Meg and Luke's stories can open discussion about mental health, young carers, or the importance of talking about our feelings, then I would be honoured. These are subjects at the heart of my writing for young people.
I wondered if you could give us a hint at what you're working on next? Will there be another animal-based adventure coming soon?
There will! And I'm dying to tell you all about it! I'm still writing and discovering the story as I go, so it may grow in unexpected directions as stories sometimes do. But I can tell you that this one will take readers into a Northern tangled wood, across wild and wintery spaces, and even, in a way, into the wide, wide skies…
Finally, can you describe Otters' Moon in three words?
Ooh, that's difficult! There are so many strands to this story. Perhaps, 'Mystery, adventure, emotion'. Or maybe just, 'Beware the moon!'