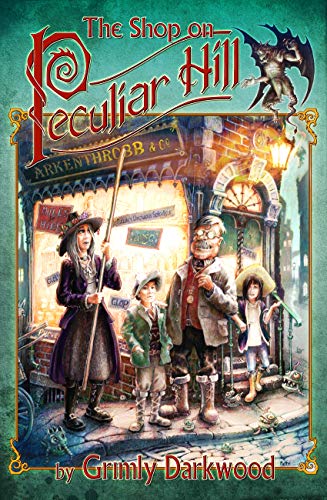 We were so pleased to be able to share some of The Shop on Peculiar Hill by Grimly Darkwood with you today on our live videos! It's certainly a book filled with fun, wit, adventure, full-throttle danger and bizarre creatures!
We have created a Home Learning Pack to accompany the first chapter of the book, which you can download here!
Learning at Home with The Reading Realm presents The Shop on Peculiar Hill
The book is also currently available to buy on Amazon Kindle for only 99p!