Today we talk to Coral Rumble, a children's poet and author, about her new book Mustafa's Jumper, which is published by Wacky Bee Books!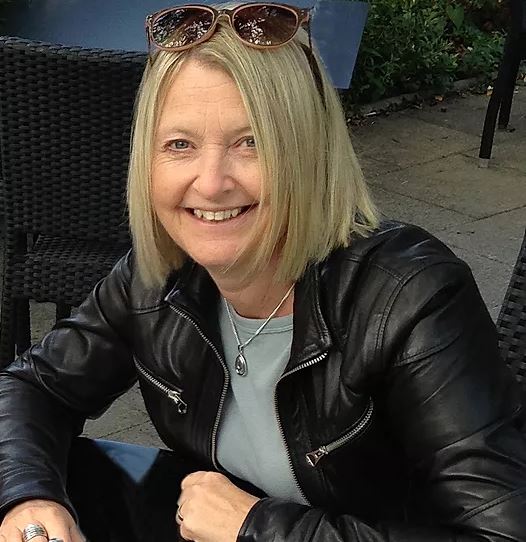 Without giving too much away, can you tell us about your new book Mustafa's Jumper?
Mustafa is a young boy who joins a school in the UK, having arrived from Sudan. His parents are seeking asylum for the family, and while the process progresses, they settle down and enjoy a safe space in which they can move on from the past. Although Mustafa is shy to start with, his talents for writing and comedy develop, and he becomes a popular member of the class. The key person in helping Mustafa to find his feet, is Milo, a boy who has never believed himself to be special in any way, but he discovers he's an expert in kindness.
I know that Mustafa's Jumper was adapted from a poem you wrote. Was it difficult to adapt a poem into a children's book? What were the challenges?
I actually enjoyed the adaptation. I often explain to children that a poem is sometimes a thin slice of a bigger story, so it was interesting to explore the wider narrative implied in the poem. The biggest challenge came from the freedom I had to say even more about a sensitive subject. It was important to look through the eyes of a child as I wrote. This is a politically loaded story for adults, but not for children. Children are far more straight forward in their thinking, than adults. To them the important issues here are friendship and the acceptance of people who are different to ourselves. That's the heart of Mustafa's Jumper.
I was quite surprised by the ending of Mustafa's Jumper and was hoping there might be a happier conclusion for Mustafa. Why did you decide to end the story like this?
Yes, it is a sad ending and I, personally, much prefer happy ones! However, children encounter sad situations in everyday life, and I believe that explanation is better than denial. Children deserve a straight answer to a straight question but, of course, choosing the right words is essential. Many children will not know anything about asylum seeking, but most will know situations where a classmate has had to leave, especially when parents are moving to a new area. I actually think the ending is more upsetting for adults because we can guess at the details of the backstory, and imagine the consequences of returning home for Mustafa and his family. Children don't need to know the upsetting details. Essentially, the story is about the language of friendship, and its universal nature, and there is great encouragement in that.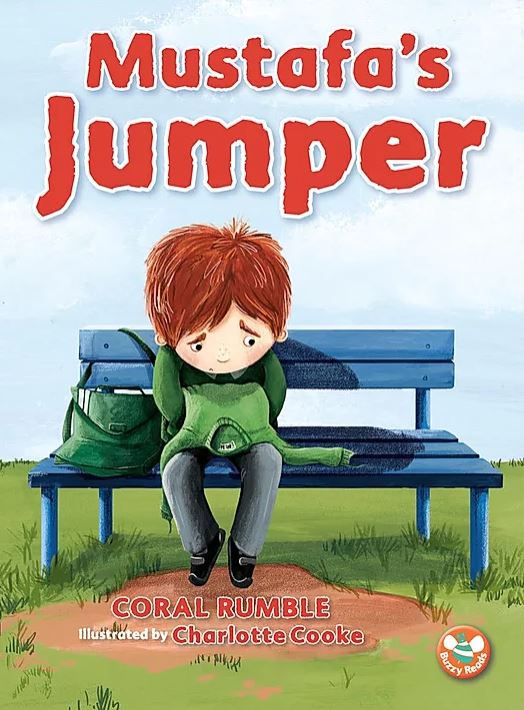 Charlotte Cooke's illustrations are super – they really capture the characters' emotions and body language. What do you feel they bring to the story? 
Charlotte's illustrations are always vibrant and full of gentle humour. She has a talent for 'drawing through the eyes of a child'. Parent reviewers have commented on how much their children enjoyed seeing things from their everyday lives, on the pages in front of them. I've worked with Charlotte before, when she illustrated The Adventures of the Owl and the Pussycat, and I knew she would be the right illustrator for Mustafa's Jumper, as she would offer brightness and the safety of familiar life experiences. On top of that, I knew there would be a sprinkling of humour. I was aware that light relief would be needed in such a sad story. She's actually my daughter, so it's fun to work together on some occasions!
What top tips have you got for teachers who might like to use the book in their classrooms to explore the plight of refugees?
Approach the text with your particular class in mind
Obviously, any sensitive subject must be handled carefully, especially with young children. A good teacher knows their class and what will be relevant to their life experience so far, and how certain subjects would be best approached. The central theme of friendship can be emphasised more than refugee issues, if those details are thought too difficult. Although, mentioning that Mustafa is going back to his own country, rather than just moving house to another town, should be explained. In some schools, children will have first hand experience of asylum situations. There are notes at the back of the book that explain things very simply, if a teacher wants to place more emphasis on asylum seekers.
Emphasise the positives of kindness, friendship and good memories
I wanted to be sure that a positive message could be found in the story. Milo's mum explains to him that, "Mustafa will always be in your memories", and that their friendship has been a wonderful experience. Memories can't be taken away. The story also displays the personal growth of Milo, as he discovers that everyone has got strengths and gifting, even him! Many children need to discuss matters of self-esteem and confidence, and the personal qualities that make individuals valuable, apart from academic success.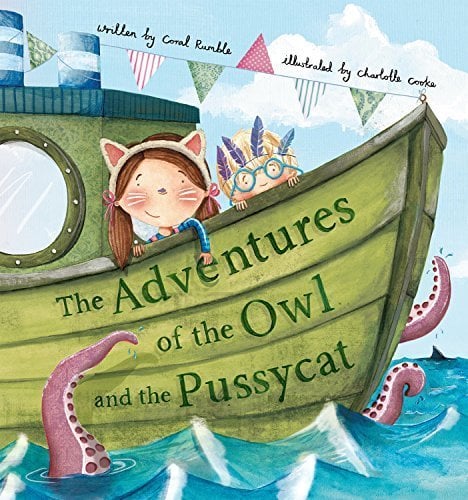 What research did you carry out for this book?
Sadly, I didn't need to do much research. The plight of asylum seekers fills our TV screens on news and current affairs programmes. I've also worked in some schools, particularly in cities, where the children of asylum seekers come and go, and I've heard some very sad stories. Children are extremely observant and often have questions that need to be answered.
What other children's books can you recommend that also explore the experiences of refugees?
There are many books out there that deal with refugee issues, for various ages. My favourite is The Boy at the Back of the Class, by Onjali Q Rauf, for KS2.  Another book I'd recommend is My Name is Not Refugee, by Kate Milner, for KS1 pupils. To be honest, there really are too many books to mention, so I'd suggest teachers do their own research, and choose with their own pupils in mind.
Finally, can you describe Mustafa's Jumper in three words?
No, not really.