Today, author, poet and musician Roger Stevens joins Ian Eagleton in The Reading Realm to talk about a new anthology of riddles and puzzle poems called I am a Jigsaw and his award-winning website called The Poetry Zone…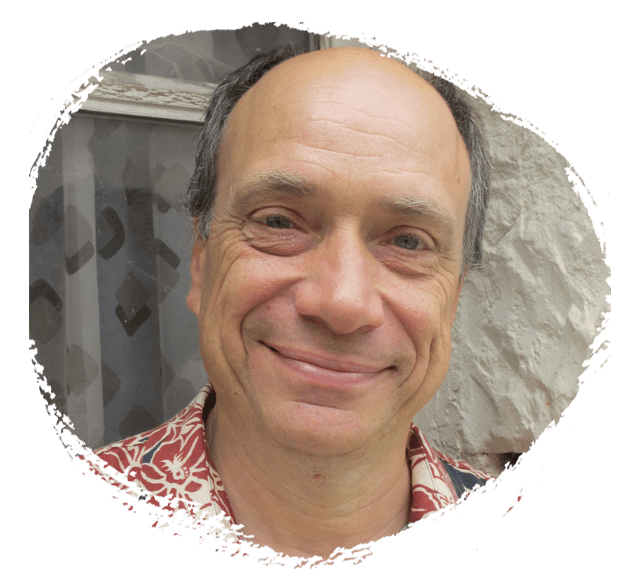 Without giving too much away can you tell us a bit about your new anthology of poems, I am a Jigsaw?
Since I was a child I've loved riddles, and I've written a lot of puzzle poems over the years. I approached Bloomsbury with the idea for the book and my editor, Hannah, thought it would fit neatly as the next in a series of books I have written about different types of poems and how to write them. In this anthology, as well as loads of poems, I've included lots of information about the history of puzzle poems and a section on how to write them too. I've divided the poems into sections: 'easy to solve', 'more difficult' and, for very clever people, 'almost impossible'.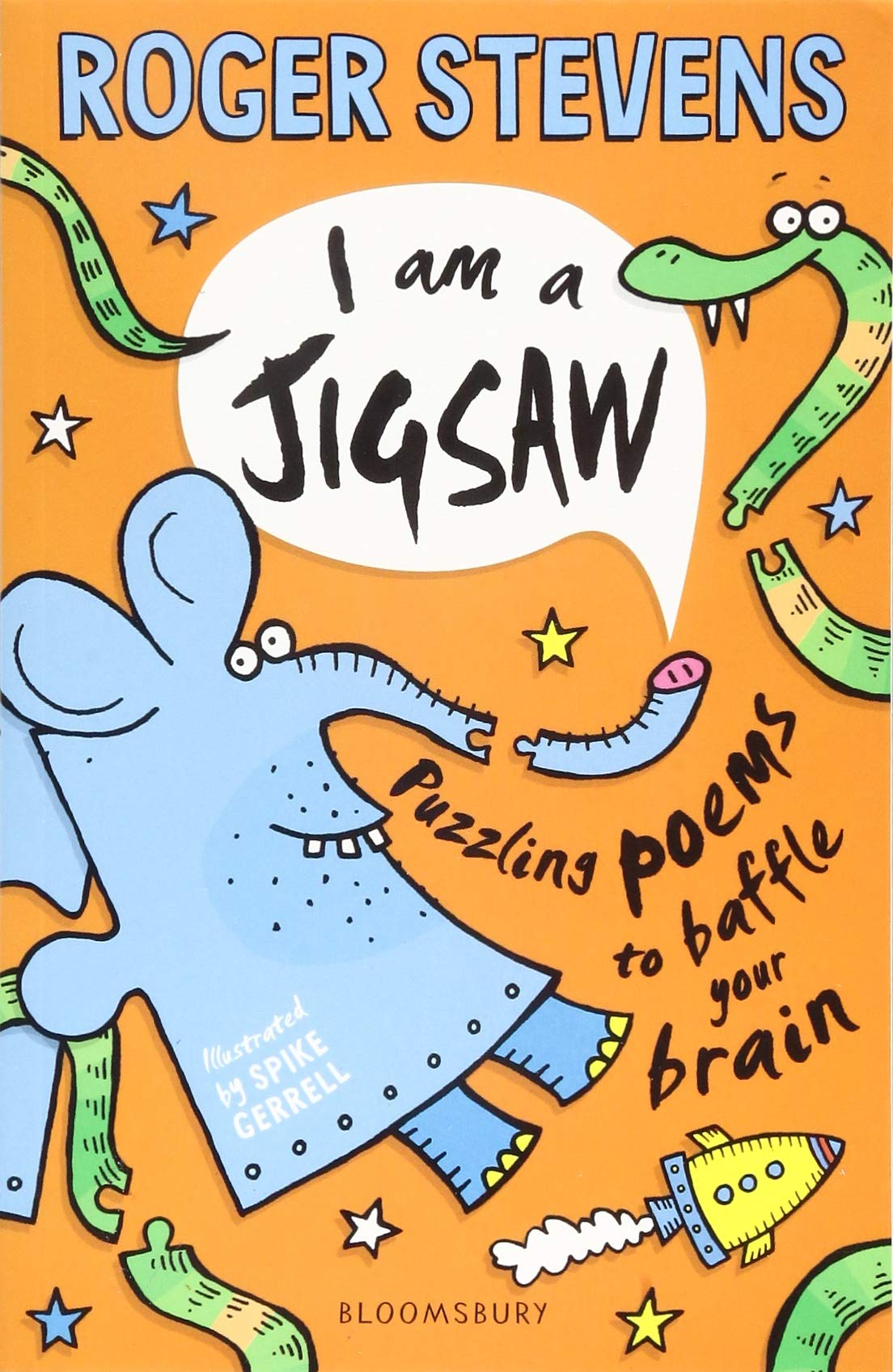 So what are the other books in that series?
The first is What Rhymes With Sneeze?, all about poems that rhyme, obviously. There's a section on how to write rhyming poems, which is actually quite a difficult thing to do. Next in the series is Off By Heart. The poems for this were chosen for their performance qualities and are arranged by length and ease of remembering and gives tips on learning poems off by heart. The book begins with a one word poem and ends with The Jumblies. The third book is called Is This a Poem? Sometimes we're not sure if something is a poem or not, like a nursery rhyme or a football chant. The book provides an answer. It also looks at many types of non-rhyming poems such as haiku and cinquains.
This slideshow requires JavaScript.
I am a Jigsaw is based on poetry that uses riddles and puzzles. What can you tell us about the history of riddles?
Riddles and puzzle poems aren't new. In fact, the first riddle that we know about comes from a story from Ancient Greece, written more than 2,500 years ago. Oedipus is asked a riddle by the Sphinx. What walks on four legs in the morning, two legs in the afternoon and three legs in the evening?
Can you solve this riddle? Tweet us the answer! @reading_realm
There are lots of very talented poets featured in I am a Jigsaw, including Laura Mucha, Coral Rumble, Joshua Seigal, Robert Schetcher, Philip Waddell, John Dougherty, James Carter, Liz Brownlee, Sue Hardy-Dawson, Paul Cookson, Debra Bertulis, A.F Harrold, Tony Mitton and many more! How does it work when putting together an anthology like this? Do you approach the poets?
Putting an anthology together is a lot of fun. The first stage is to agree with the publisher, in this case Bloomsbury, about who the book will be written for, in this case children from 7 and upwards, and how many poems it should contain. The poets will have to be paid and so a budget is agreed. I've been writing for children now for 25 years and I know a lot of poets. So I put together a list of the kind of poems I'm looking for and send it to those poets. I will also send it to a Facebook group, inhabited by children's writers, and generally let it be known that I'm looking for poems. I am always pleased if the message is passed on and I receive contributions from new poets. And I am always looking for variety and originality. I Am a Jigsaw features some brilliant poems and verses. The contributors didn't disappoint.
The puzzles and riddles are mostly quite short. Does this mean they can be written very quickly or does it mean they are even trickier to write?
Puzzle poems do take quite a while to write – but then so do many poems, both short and longer. It just depends on how the words flow, how an idea manages to get itself on to the page. Sometimes it's hard. Puzzle poems, and riddles, have to be well crafted to work. They have to intrigue the reader, give fair clues, but not give too much away. In many ways, short poems are more difficult, because there's nowhere to hide. In a haiku, for example, the poet is searching for the exact word. You are trying to convey what can be a complicated idea in, typically, just 17 syllables. And the more you learn about haiku, the more you discover how difficult they actually are. I took a haiku course with Alan Summers, a haiku expert, and of the 30 or so haiku I wrote, only one made the grade. Every syllable has to be just right.
How important was it to you to include the section for young writers on how to write their own puzzle poems?
I was once upon a time a teacher. Originally I taught art in secondary schools. But prior to me becoming a full-time writer I taught in a primary school. I loved it and I became fascinated by the process by which young children learn. And so I've always enjoyed that side of being a writer. A long time ago I wrote my first 'How to…' book , called Able Writers in Your School, with Brian Moses. I have been holding workshops in schools for students and teachers for years. And I run the Poetry Zone, a site where children can publish their own poetry. So I was very pleased to be able to include workshop ideas and writing tips in this series of books.
Can you describe I am a Jigsaw in three words?
Am Jigsaw I
Finally, can you give our readers a poetic puzzle or riddle to solve?
I'd love to. To find the answer, in case you can't guess it, you'll need to read the book.
An Unexpected Riddle
I suddenly explode
Sending moisture everywhere
And as I disappear
Someone often says a prayer
This slideshow requires JavaScript.