Kirsty Applebaum was born in Essex and grew up in Hampshire. She has had a wide variety of jobs including bookselling, railway re-signalling, picking stones off conveyor belts and teaching Pilates. The Middler, an atmospheric, thrilling, dystopian middle grade adventure, is her debut novel!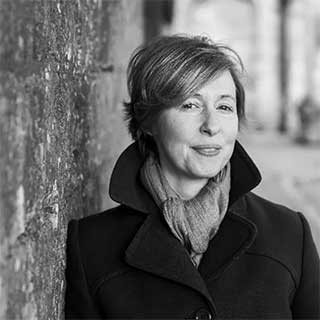 Congratulations on your debut novel, The Middler!  You've set the story in a dystopian world – why did you choose this genre?
Thank you! I have loved dystopian fiction for many years, ever since 1984 in fact, when I read George Orwell's 1984. The books I have loved have formed me as a writer, so for my first novel to be set in a dystopian world seems a natural progression. But I wouldn't exactly say I chose it – it was just what came out of my subconscious when I started writing.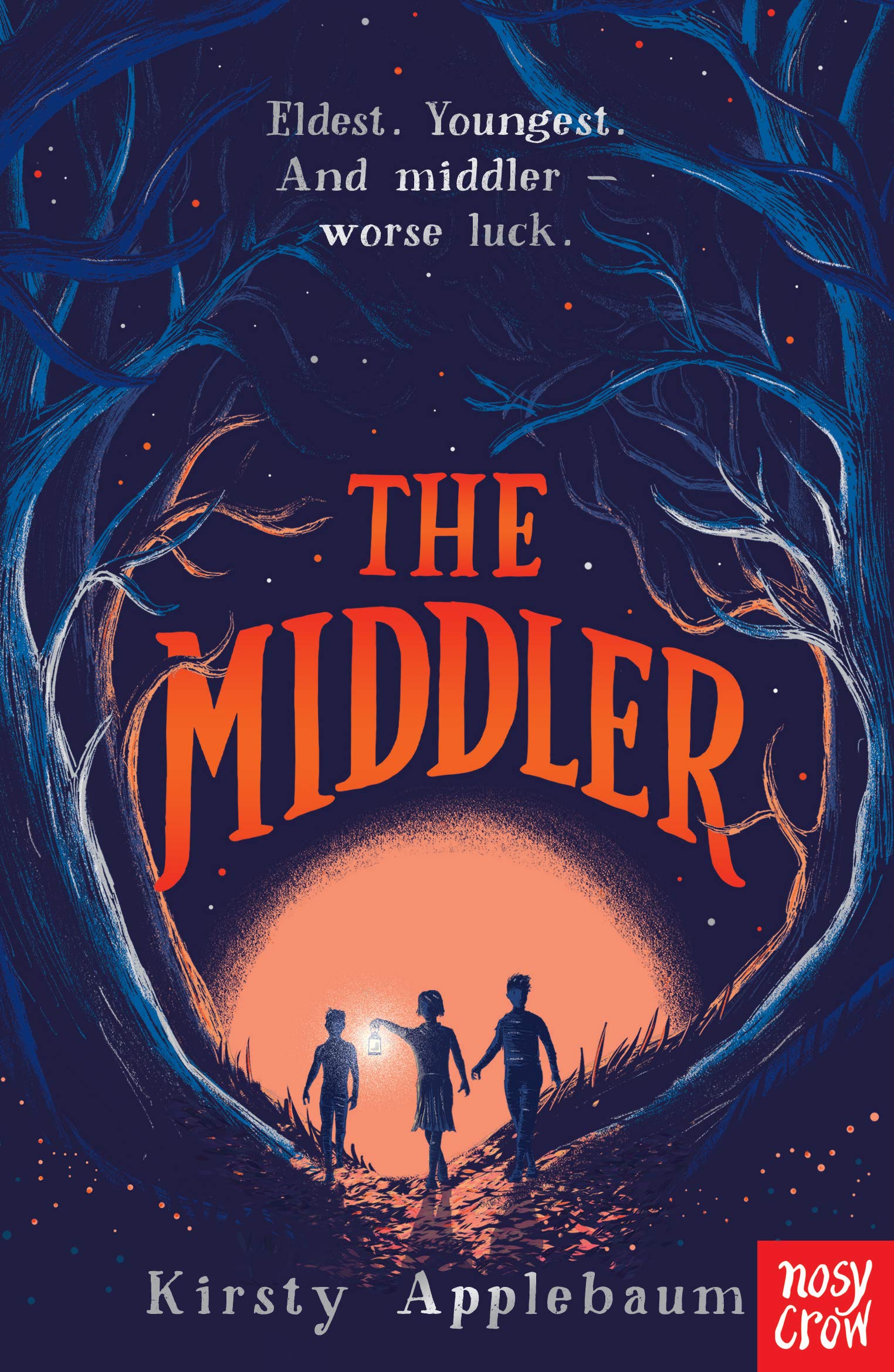 Although the story is structured in chapters, you have several chapters covering one day and the action takes place over a week – what gave you the idea for this?
I wanted The Middler  to have a claustrophobic feel to it, so I limited the novel to a very short time period in order to heighten that sense of being bound in a small, oppressive space.
I wanted the chapters to feel short and readable, and I also wanted each one to end in such a way that the reader would want to start reading the next. These things dictated the chapter length, rather than trying to fit them into one chapter per day.
You have had a variety of jobs before writing 'The Middler' – do you think these experiences have helped you as an author?
Definitely. One of the great things about being an author is that it doesn't matter what you did beforehand, you can use anything and everything to influence your writing. Probably the biggest part of my life that directly influenced The Middler  is my childhood, but my experiences as an adult have helped me in other ways. For example,  I am now being invited to talk to people about The Middler, and my many years of standing up in front of people as a Pilates teacher has built my confidence in giving presentations.
As a 'middler' myself, I can empathise with Maggie's thoughts and feelings about her siblings, especially Jed, the eldest, who is favoured and treated as special. What gave you the idea of having the middle child as the central character?
When I first began writing The Middler, it had a different title and was written from the point of view of an eldest child. I knew I wanted to create a world where the eldest children were considered special – but for some reason the story wasn't working. Then I had a moment of inspiration when I remembered an exercise I was given in an English class at school. We had to re-write a greek myth, The Judgement of Paris, from a particular character's point of view. I chose Hermes the messenger, who was tasked with bringing three goddesses to the mortal Paris, so he could judge who was the most beautiful. But after I'd written my piece I realised that I'd missed a trick – I should have chosen one of the losing goddesses. Wouldn't they have had the most interesting stories to tell? Remembering this, I decided to change my book's point of view to the middle child – the one who wasn't special. I wrote the prologue, and realised that this might just work. Within minutes I had the start of my story, a strong first person voice, and a new title – and The Middler  was on it's way.
Can you tell us something about the developing relationship between Maggie and Una and what you think each of them brings to the story?
I realised recently (over two years after first finishing the book) that the relationship between Maggie and Una is heavily influenced by the friendship between me and my best friend at primary school during the 1970s. In many ways we were quite different, but we loved being with each other. It's the same with Maggie and Una. They are products of very different – almost opposite – backgrounds. Maggie is from a controlled, isolated town; Una lives in the unbound freedom of the forest. The girls are from different worlds, so they bring their contrasting beliefs, thoughts and actions to the story, but they find they have things in common too – just like my best friend and I did way back in the 1970s.
Where did you get the ideas from for the songs which we find throughout the story?
The first song I wrote was Grey Willow. I wanted to create a folk song – a song that, to Maggie, had been around seemingly forever. I wanted to use the song to create a sense of history for Maggie's town, Fennis Wick.
For some of the songs, I used tunes I learned in the Brownies. The boundary song is a good example of this. There is a boundary all around Fennis Wick, but it's a higgledy-piggledy boundary made up of existing parts of the landscape – and somehow the inhabitants of the town need to learn where the boundaries lie, in order to keep themselves safe from outsiders. And what better way to learn than through song? So I took a Brownie greeting song, sung to the tune of The Ashgrove, and altered the words to create the Fennis Wick boundary song.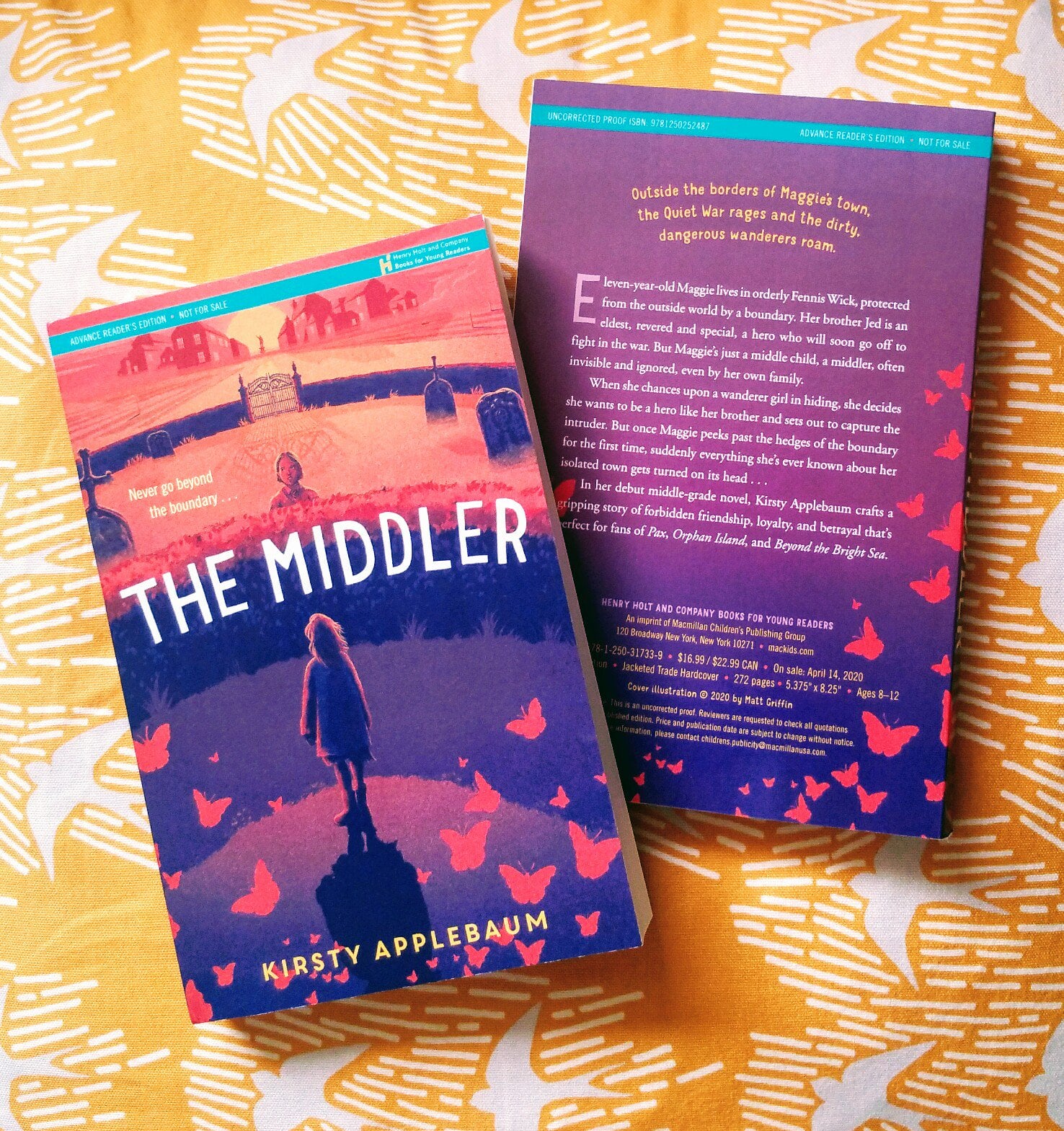 There are important themes explored throughout the book including family and friendship, loyalty and betrayal – can you offer any tips to teachers on how to use your book to discuss these issues?
My brilliant publisher Nosy Crow have created lesson plans on these very themes. You can find them in the schools  section on my website!
Maggie is a spirited heroine who grows in stature throughout the story and has to face her own demons, such as a fear of heights – do you have any fears like Maggie?
Maggie is very much based on me, and although I am not particularly afraid of heights I have certainly had other fears to overcome. I feel that Maggie's fear of heights is symbolic, and in fact a deeper challenge she faces is her feeling of being unimportant, and not special – her fear that she is not brave, or unique, or heroic. And even though I'm a youngest, not a middler, I have certainly had to overcome these kind of fears in myself. I suspect that these are very common feelings that many people have – especially as children – regardless of their birth position. So I hope that all readers will find Maggie relatable whether they are middlers or not – and I hope Maggie can help those readers to see that these fears and feelings can be challenged.
You have a new book, 'TrooFriend' which will be published next year – are you able to give us a 'taster' of what this will be about? 
Yes – TrooFriend  is due for publication next Spring. Like The Middler, it is set in a near future world, but this time it is a much nearer future. The world is very much like our own, but with a little more artificial intelligence in daily life. It tells the story of a girl called Sarah, and it all begins when Sarah's mother introduces her to a rather unusual AI friend.
Finally, which authors have influenced you and do you have a favourite author who you enjoy reading?
This is such a hard question – so many authors have influenced me and I enjoy reading so many books – but I'll try to select just a few! As a child, I loved reading Roald Dahl. My favourite was The Wonderful Story of Henry Sugar – the magic of that book has never left me and I am always trying to re-create that experience in my own writing. Louis Sachar's Holes blew me away when I first read it – and also every time I re-read it! I love the way it's like a big jigsaw puzzle that comes together at the end. Its very existence makes me strive to be a better writer, which is wonderful. And finally – can I have one more? – as an adult I love everything by Margaret Atwood. Her writing is daring and fearless. She creates worlds I want to stay in, even when they're terrifying. I particularly like the MaddAddam trilogy.
This slideshow requires JavaScript.