Tom Palmer is the author of three Puffin football children's series, Football Academy, Foul Play and The Squad and has written 14 books for Barrington Stoke.  Foul Play was short listed for the 2009 Blue Peter Book Award. Here he talks about his new book, D-Day Dog…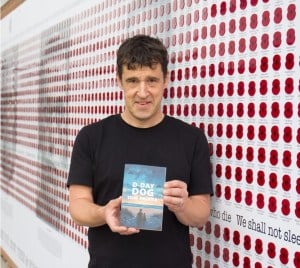 Without giving too much away, can you tell us a bit about your new book D-Day Dog?
It's about a boy who loves war and loves his dog. He finds out – on a school trip to France – that dogs were used in D-Day in WW2 and that some of them died. This makes him have to reconsider what he thinks about war.
Dad is keen throughout the story to teach Jack about D-Day and World War Two. Is this a period of history that has always interested you? What research did you have to do for the book?
Yes, I think D-Day was very heroic and helped make the world a better place by defeating Hitler's Germany. To research it I read a lot, watched films, listened to interviews and visited the D-Day landing beaches.
The book also explores some complex themes, such as Dad's deployment to Afghanistan and Jack's treatment of Kasandra, a refugee from Syria. Were these difficult to write?
Yes. But I have met children from Syria and a good friend of mine had to decide whether to deploy to Afghanistan or not. It helps to have met real people involved in kinds of things I write about and to learn about it from them.
What I particularly liked is that the story is very personal – it looks at the impact of war on the characters and honours the soldiers throughout history by telling their stories. How important to you was it to include this personal, human element and what do you think it brings to D-Day Dog?
Very. I think if you write fiction about war it has to get very close to the real people who are touched by it. People now. People in history. And I wanted to bring in a girl who had witnessed war in the last year or two – from Syria – to show that these things still go on and we have to try and stop them, or, at least, help.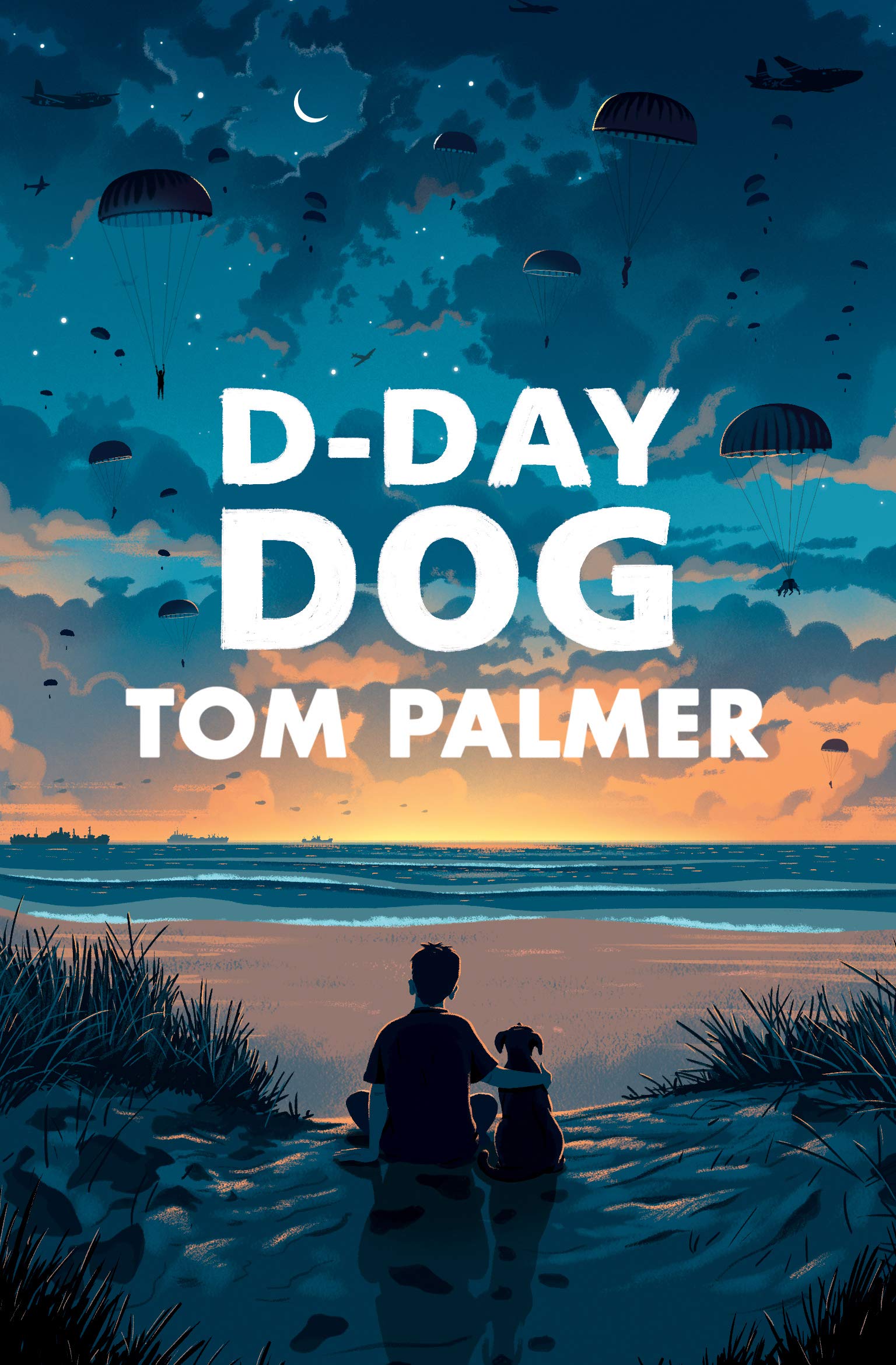 Finn is Jack's dog and Jack and their relationship is really lovely! Are there any special animals and pets in your life who inspired this?
Yes, my dog Finn who has his chin on the laptop as I write. The Finn in the book is a tiny bit more obedient than my Finn.
One of the topics you explore in the book is gaming, technology and video games. What are your thoughts on their benefits and drawbacks?
Conflicted.
You've written so many brilliant books, including Armistice Runner, the Foul Play series, and the Football Academy series, which is a huge achievement! How would you say your writing and story-telling has developed?
I've got more confident. I kept safely to sport initially, as that was what I thought I knew best. But now I feel I am striding out a bit more. The next book I write – my 50th book – is about something I never dreamed I'd dare to write about. But I am. Even though I might fail.
D-Day Dog is published by Barrington Stoke. What is special about Barrington Stoke? Is the process of writing, editing and publishing different at all?
Barrington Stoke publish books that will appeal to all readers, including children with dyslexia and visual stress. This is mostly involves the design of the pages and the font and a little editing.
What was it like seeing the illustrations and front cover design by Tom Clohosy Cole for the first time?
Thrilling. Tom's two book covers for D-Day Dog and Armistice Runner are my best covers yet, I think.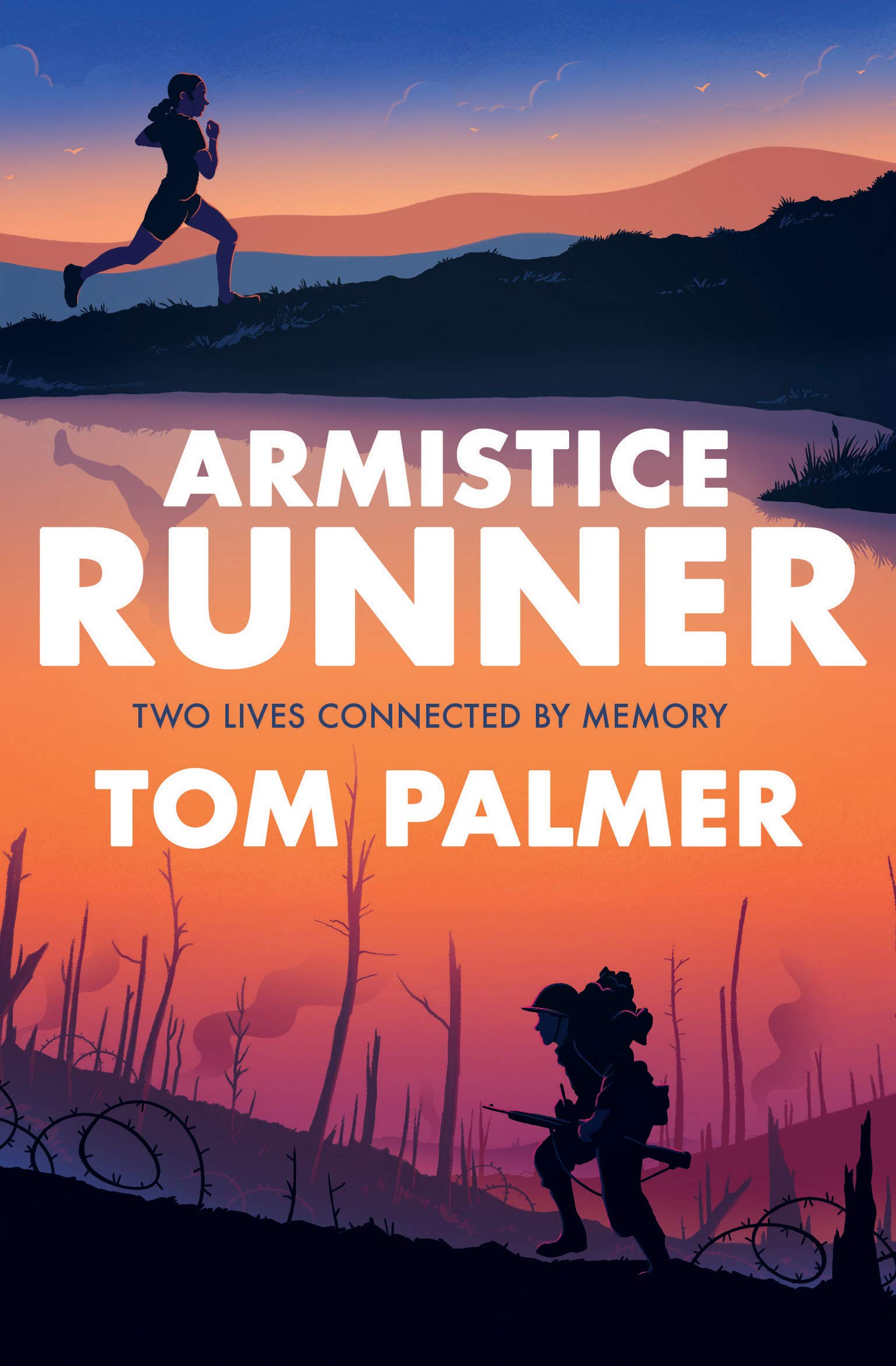 What do you hope your readers take from this book?
Pleasure: I hope they enjoy it. Also, I suppose if reading D-Day Dog makes them think about war then that's a good thing. Writing it really did me.
I know you visit a lot of schools as part of your job as an author. What's the best thing about visiting schools? What can schools do to help run a successful author visit?
Visiting schools is great. I like it because it means I spend three days a week encouraging reading for pleasure, especially children who might be off books. The school events that work best are the ones where the school has done some work about the author with the children in advance.
This slideshow requires JavaScript.