Eloise Williams is the author of the atmospheric, thrilling Gaslight. Here she talks about her brand-new book Seaglass, her love of ghost stories and what a day in her life looks like when she's writing…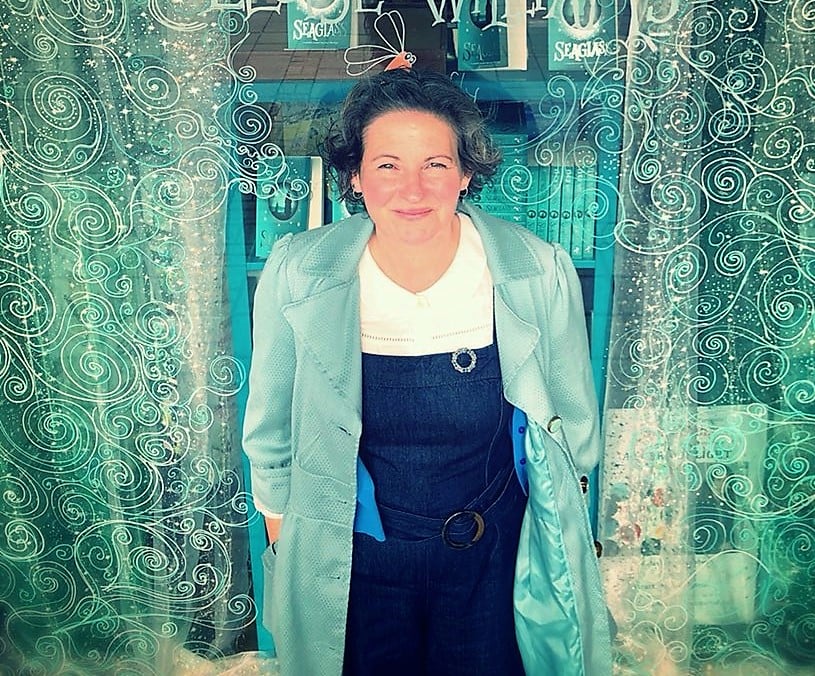 Without giving too much away, can you tell us a bit about your new book Seaglass?
It's a windswept ghost story set on the wild Welsh coast.
Lark needs a break. Her mother is ill, her little sister has stopped speaking and she's fallen out with her best friend. When they go on holiday to the Welsh coast for autumn half term the sisters rush off to explore. But this freedom soon gets frightening. Is there a figure in the fog? What happened at the ruined house in the woods? Why does her sister keep drawing a girl in a green dress? As the storms get wilder and events get stranger, Lark must face a long-buried secret to save her family.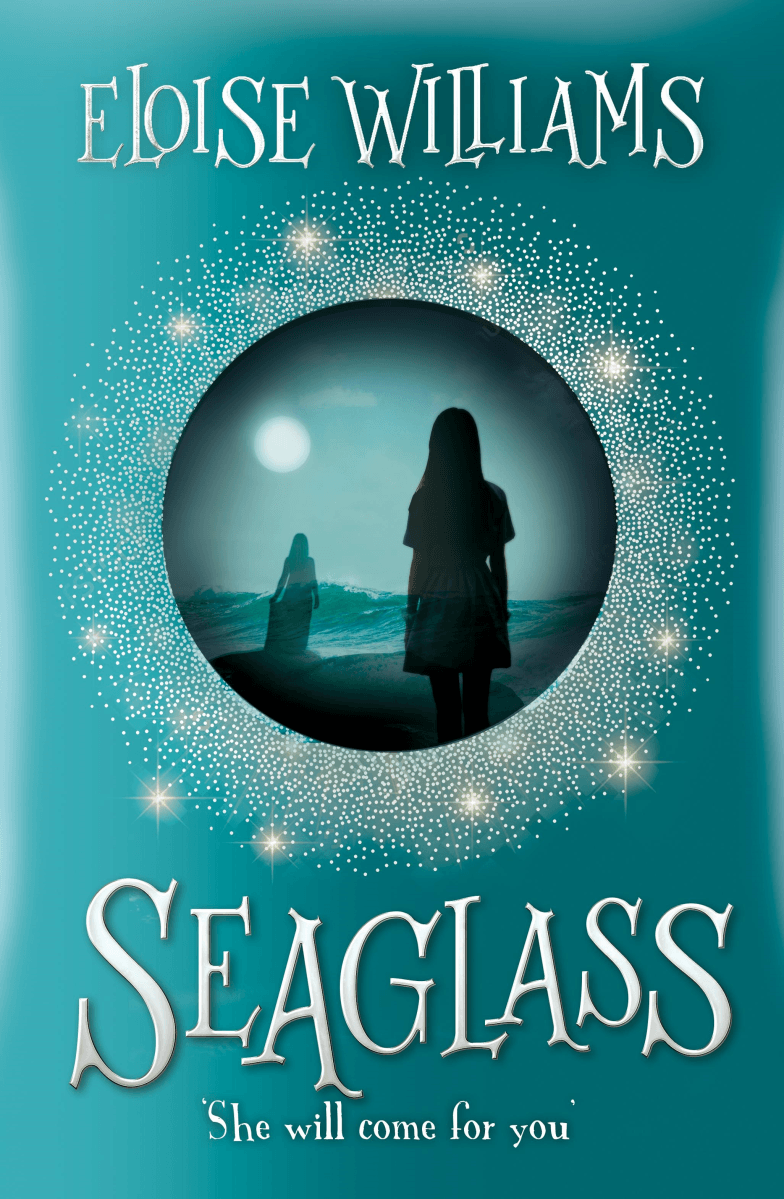 Many, many people loved Gaslight. How is Seaglass similar? How is it different?
Thank you! I think they are quite similar in lots of ways. They both have mystery thriller elements and I've been told they are real page-turners! Seaglass is set in modern-day Wales, whilst Gaslight takes place in Victorian Cardiff. Despite the different time settings, they are both spine-tingling reads for courageous readers who like to be shocked and thrilled!
Seaglass is very spooky! Did you have a favourite ghost story when you were younger? What inspired the story?
'The Worried Ghost' by Seymour Reit was one of my favourites when I was young. It was about a ghost who haunted a library. I can't think of a more perfect way to spend an afterlife.
What would you say the main themes in your stories are?
Celebrating difference. Being brave against the odds. Understanding and compassion. Telling the truth and realising that we are all fallible, flawed, capable of making mistakes. We also have the power to put things right, to make changes, and to forgive ourselves and each other.
How important are the names in the story? How do you go about creating names?
This may sound odd, but the characters tell me what their names are.
For Nansi, in Gaslight, I walked through a Victorian churchyard near to where I live and chose from a gravestone, but she was definitely in my head saying 'no' to lots of possibilities.
I can't remember the exact moment I pinpointed the name of Lark but as soon as I heard it, I knew it was the right one. She agreed.
The story begins with Lark and her family going for a 'jolly holiday' with her family to Wales. What sort of wonderful things might a visitor to Wales experience? Can you recommend anything?
The beaches of Pembrokeshire are an absolute must. Most of them aren't haunted – though I know of a few that are!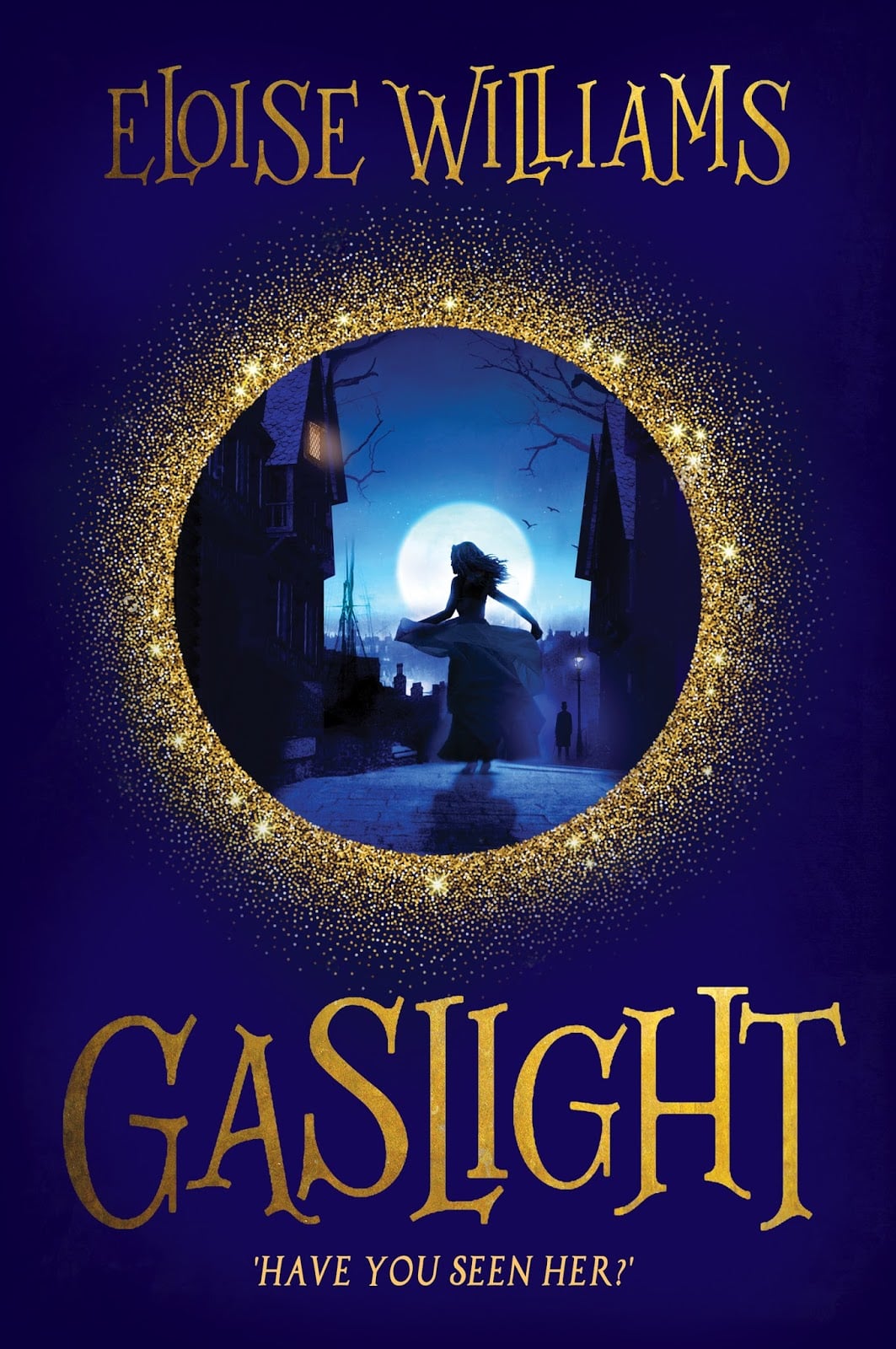 After the success of Gaslight, what were your feelings about writing another book?
I'd written lots of Seaglass before I wrote Gaslight so I didn't really have a chance to worry about it. All I can do is tell the story in the best way I can and hope that people will enjoy it. I also have to accept that some people won't like my stories. That's fine too.
I don't feel that it's my job to worry about what people think of the story. It's my job to carry on writing.
What does a day in the life of Eloise Williams look like when you're writing? Is the job of an author as glamorous as it appears?
Ha ha! I slip on my silk dressing gown and wander about until lunch. Then I scribble a few words before a television interview and an evening of parties.
Not really. It isn't glamorous at all! It's hard work, and you need a lot of dedication to put the hours in, but it's also a lot of fun and I love it.
When I'm on a deadline I get up at about five in the morning and then work through till about midnight. Of course, I am often in schools in the day working, so I have to fit my writing in around that. It keeps it interesting and me on my toes.
Do you have any writing rituals?
Is procrastination a ritual?! When I was an actor, which I did for a long time before I started writing, I had lots of rituals which were borne through superstition. I've deliberately stayed clear of them now I'm a writer. They just take up time and make me nervous. My only ritual now is telling myself to work harder.
The prologue in Seaglass is very dramatic – short, punchy sentences and repetition really create a menacing atmosphere. Can you tell us a little bit more about the prologue and the style its written in? Do you begin writing with the prologue in mind or does the prologue come last in your writing process?
The prologue came into my head while I was sitting in a field having a strop about how my story wasn't really going anywhere. It just suddenly popped into my head and I realised that was what was missing. Sometimes the best thing for writing is to get away from the screen and have a good strop. It works for me anyway.
Once the scene had popped into my head the prologue almost wrote itself. It was the easiest piece of writing in Seaglass by far.
What do you think is more important: characters or plot?
For me, it's the characters. Unless you care about the people why would you care what happens to them?
That doesn't mean they have to be likeable characters. We don't need a world populated with nice people in our fiction. Sometimes it's more fun to read about the bad guys. We need characters who engage us, get our interest, make us ask questions, even make us hate them. Sometimes I have to read a book just to make sure that a horrible character gets their comeuppance.
Do you hear from your readers much? What kinds of things do they say?
I'm very lucky to hear from my readers all the time. I see them face-to-face on book and school tours, which is the best feeling of all. It's fantastic to hear what they think of my stories, other author's stories, life and the world in general.
I also get lots of emails and tweets from teachers whose classes have questions about my books and lots of pictures and letters posted to me. It's amazing to have that connection with my readers. It keeps me going when writing gets tough and I have a few favourites on the wall above my desk. When I get tired or frustrated, I look at them and remember how lucky I am and what a privilege it is to be a children's author.
Did you have a favourite story when you were younger?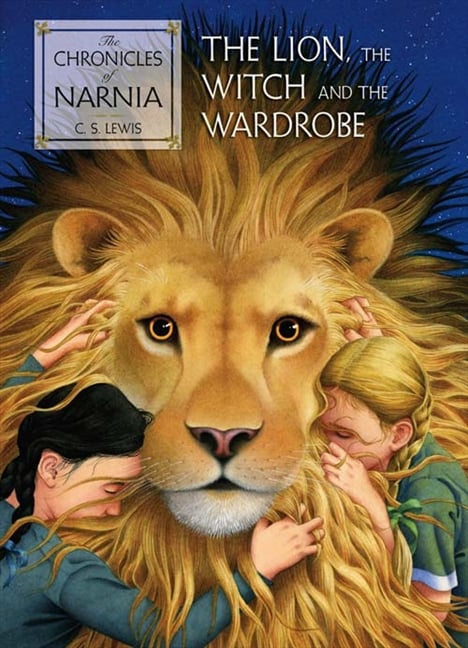 I was obsessed with The Lion, The Witch and the Wardrobe. I was completely spellbound by the idea that there could be other magical worlds all around us. Especially worlds where it snowed!
I loved the story so much I tried to make myself like Turkish Delight for many years. I eventually managed it when I was about forty. It took a lot of practice.
How would you envisage teachers using your book in their classrooms? Do any activities or ideas spring to mind?
I think Seaglass is good for teaching children about how to build atmosphere through the senses and through landscape. When I'm writing I go for silent walks where I make sure I notice everything. For example, when I was writing Seaglass I spent a lot of time on the beach walking about, then when I got home I'd write down the details of everything I saw, smelled, touched etc. it really helped me and I often do the same with young people. Even in a classroom or school yard there are things you don't notice until you actually look.
What advice would you give to any budding young authors?
Read everything. Write everything. Keep reading and writing everything. That's it really. Practise and enjoy it!
Finally, can you describe your new book Seaglass in three words?
Spooky. Mysterious. And as Abi Elphinstone said, 'Shiver-some'.